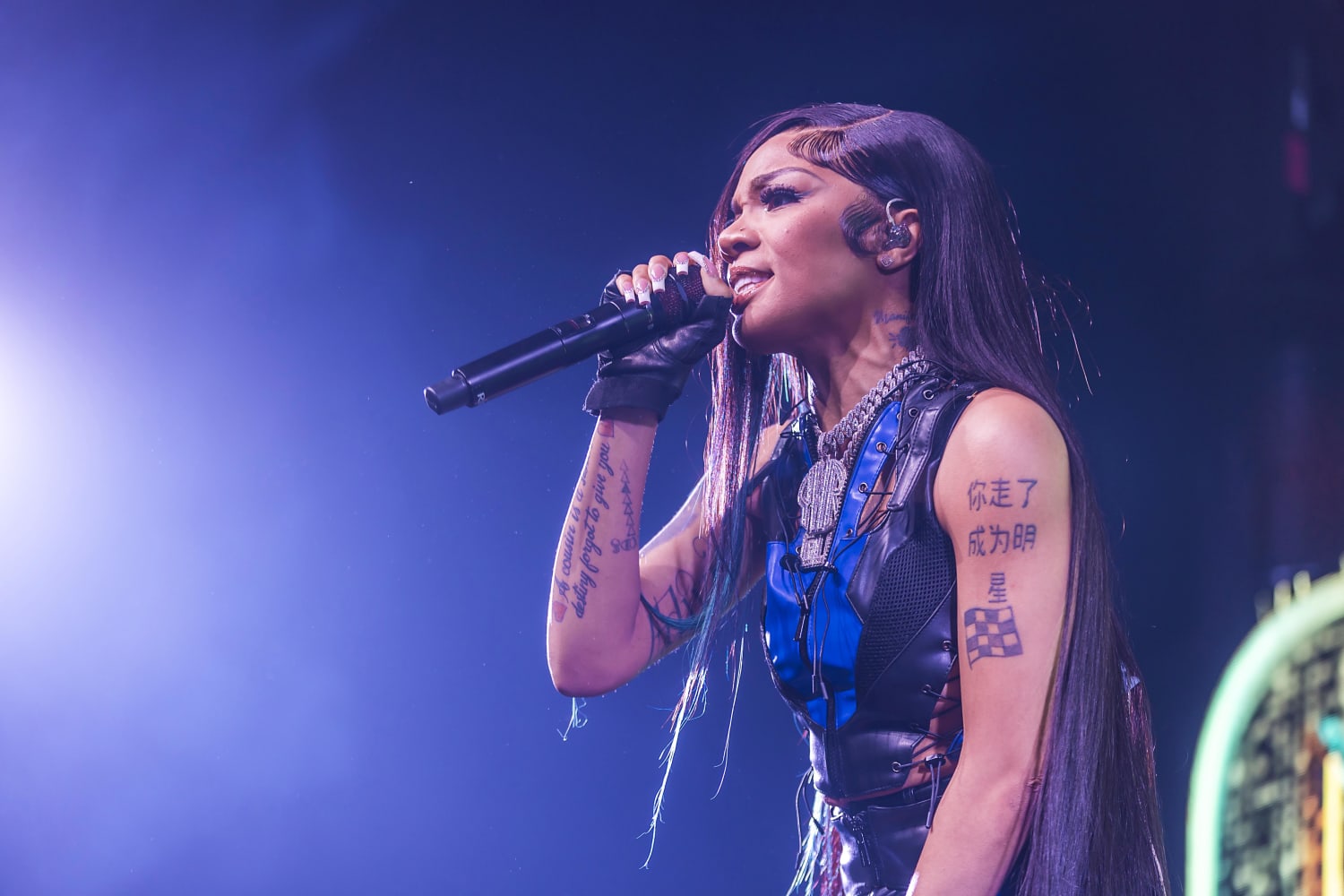 One person is dead and at least eight others injured after false fears of a shooting sparked a stampede during a GloRilla concert in Rochester, New York, on Sunday night, police said.
Rappers GloRilla and Finesse2tymes were performing at the Main Street Armory when fans thought they heard gunfire inside the venue at around 11 p.m., the Rochester Police Department told The Associated Press.
Police found "no evidence to support a shooting having occurred" inside the concert, Rochester Police Lt. Nicholas Adams said in a statement, according to the AP.
One of the people injured, a 33-year-old woman, did not survive her injuries, police said. At least eight others were hurt, with two in critical condition, they said.
"The injuries appear to be as a result of a large crowd pushing towards the exits following accounts of individuals hearing what they believed to be gunshots," Adams said.
It was also not clear why fans thought they had heard gunfire.
GloRilla, whose real name is Gloria Hallelujah Woods and whose 2022 song "F.N.F. (Let's Go)" with Hitkidd was nominated for a Grammy for best rap performance, said in a tweet just before 12:15 a.m. Monday morning that she was "just now hearing about what happened."
"Praying everybody is ok," the artist said.
GloRilla was among a number of artists to perform at the recent Grammy Awards Hip-Hop 50th Anniversary Tribute, which featured a star-studded lineup, including Missy Elliott, Ice-T, Busta Rhymes, Public Enemy, Nelly, Queen Latifah and Run-D.M.C.
Sunday night's incident is the latest fatal crowd surge to have unfolded at a concert in the U.S. In 2021, a massive crowd rush at a show by rapper Travis Scott left 10 people dead.
The Associated Press contributed.