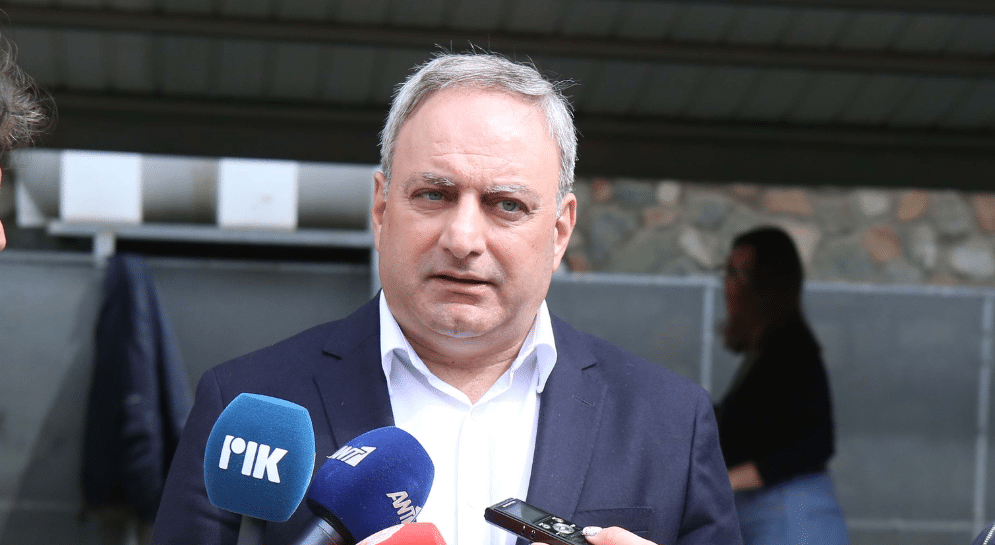 In a move aimed at strengthening cooperation between the two communities and rekindling hope for a solution to the Cyprus issue, Akel has submitted a range of measures to president Nikos Christodoulides for consideration.
According to general-secretary Stefanos Stefanou, who made the announcement during the intercommunal mobilisation event, the package includes the establishment of an Office for Turkish Cypriot Affairs, the expansion of the Green Line Regulation, and the creation of a fund to support intercommunal initiatives.
Speaking at a cross-communal event focused on the opening of crossings, Stefanou said that the party had requested, during a recent session of the National Council, to present a set of proposals to the president.
These proposals, he explained, would help the Republic of Cyprus to address the Turkish-Cypriot community in a more substantial way, conveying specific messages to show they are regarded as an integral part of the Cypriot people.
Asked to provide more details regarding Akel's proposals, Stefanou said that the package includes the proposal to create an Office of Turkish Cypriot Affairs "so that the Turkish Cypriots can address this office to pursue issues that concern them or for their cases to be handled by the Public Service, with a series of other measures that will strengthen the operation of this office".
"We recommend the creation of a support fund for bi-communal initiatives, with the aim of addressing a basic problem faced by movements and organisations that want to develop policies of re-approach and contact with the Turkish community, which is finding financial resources," Stefanou added.
He also said that the package also includes a series of measures related to the expansion of the Green Line Regulation that regulates the movement of people, services and products and which is something that the EU is asking for and actively discussing.
"We consider it important that if the Republic of Cyprus goes on the initiative, we can be the ones making decisions, rather than letting others decide for us," he said.
He added that Akel's package of recommendations also includes a series of measures in the fields of education, health, and society in general. He explained that these measures were developed through dialogue and contact with organized Turkish Cypriot groups.
"The aim of these proposals is to resolve the chronic problems that exist in the relations between Greek Cypriots and Turkish Cypriots," he said.
"They certainly facilitate contact, but they also send resounding messages on behalf of the Republic of Cyprus that we want to build trust and find a solution," Stefanou concluded.