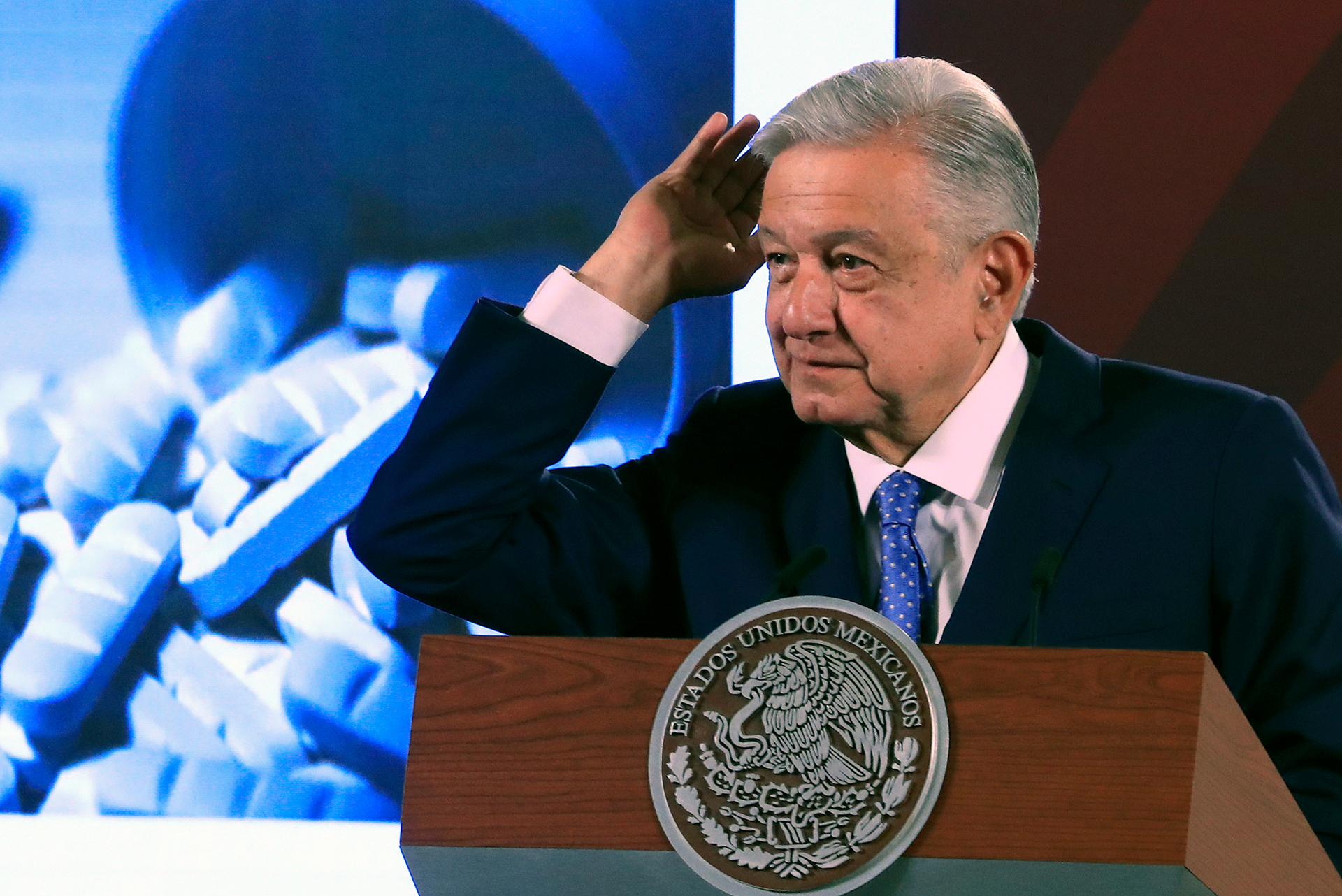 The president of Mexico, Andrés Manuel López Obrador, described this Monday as "propaganda" the intention of US congressmen from the Republican Party to designate the Mexican drug cartels as terrorists.
"It is more than anything propaganda, because on February 27 the State Department of the United States Government presented its report on terrorism to Congress and made it known that there is no link in Mexico with terrorist groups and that cooperation on this issue It's good," AMLO said in his morning.
His statements come while in Washington the Republicans are increasing the pressure to officially consider the Mexican cartels as terrorist groups.
Attorneys general from 21 Republican-ruled states last month asked President Joe Biden and Secretary of State Antony Blinken to Declaring Mexican Cartels "Foreign Terrorist Organizations" (FTOs).
While López Obrador recalled the initiative that Republican Congressman Dan Crenshaw, from Texas, presented in January to authorize the use of the Armed Forces against organizations that traffic fentanyl, by naming the Sinaloa Cartel and the Jalisco New Generation Cartel (CJNG).
The president indicated that these politicians "are always insulting Mexico to get electoral crack, So the Mexicans who live there, who are already US citizens and who vote, don't forget these things.of these grievances".
"Of course it is pure propaganda, however, we must be rejecting all these claims of interventionism. Mexico is an independent, sovereign country"he expressed.
The Mexican president also questioned in general the policies of the United States with countries that he designates in the terrorism list.
"It is not even acceptable that they certify us, that they say there is or is not terrorism in a country, who gives them that power? But hey, that is a matter, a hobby, we had already talked about that, considering themselves the Government of the world," he said.
"But still it is worse if they want to use military force to intervene in the public life of another country, that is, to invade another countrywith the excuse that they are targeting terrorist drug traffickers," he added.
US Attorney General Merrick Garland declared last week in the Senate that Mexico could "do more" to control fentanyl and revealed that he "would not oppose" designating cartels as terrorists.
Without referring directly to these statements, López Obrador called for actions in the United States.
"If you're concerned about fentanyl, as we are, Well, the causes must be addressed, in Mexico and the United States, because there may be drugs, but why is there consumption? What's going on?" she questioned.