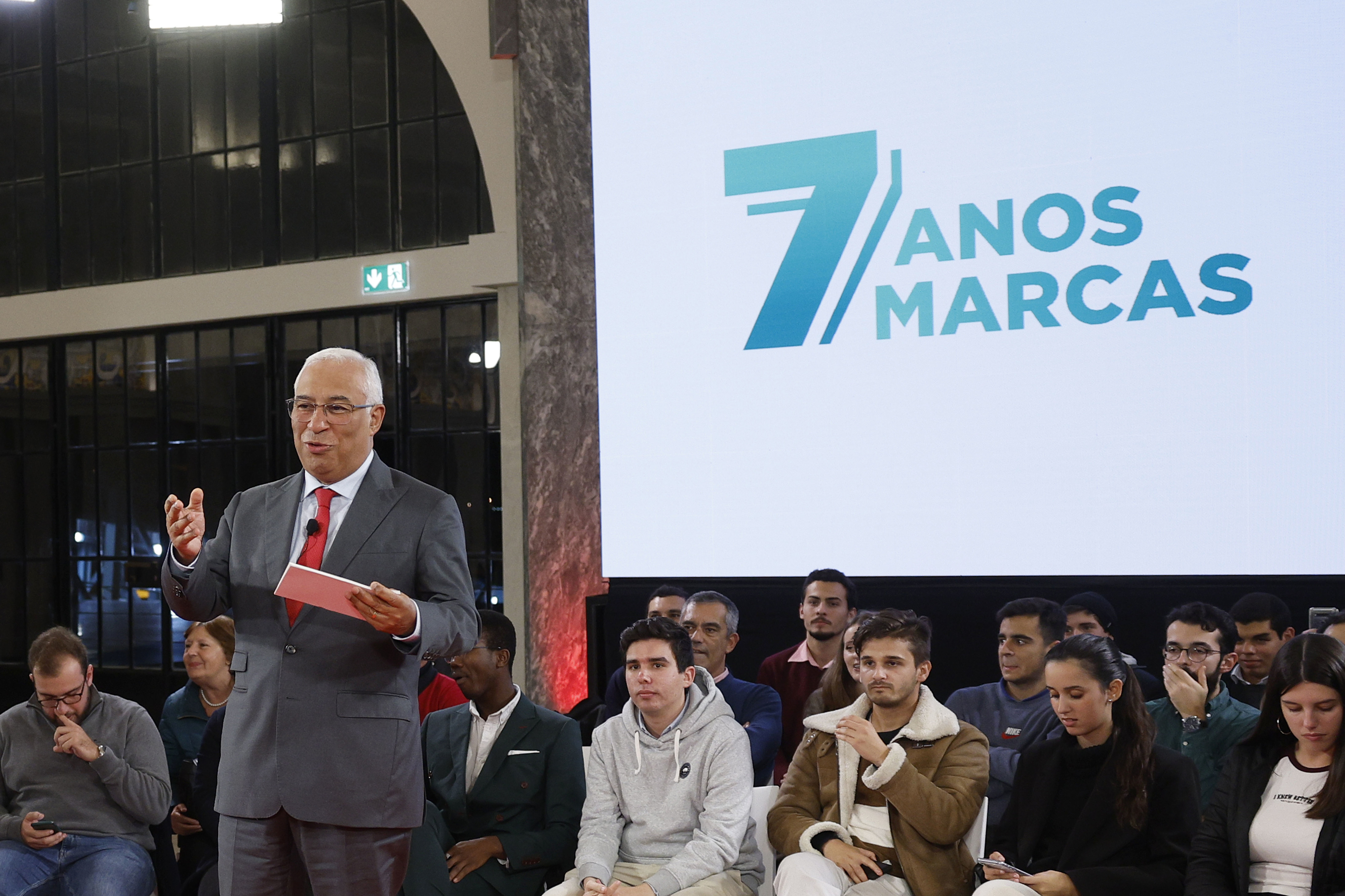 This position, which goes against the idea of ​​a "Portugal car broom" advocated by PSD leader Luís Montenegro, was assumed by António Costa at the end of the evocative session of seven years of socialist governments led by him, which took place at the Terreiro do Paço River Station , in Lisbon.
"It has been a very intense seven years, since the threat of sanctions against Portugal, the need to stabilize the financial system, exiting the European Union's Excessive Deficit Procedure, facing natural disasters and a pandemic, now experiencing a war and a cycle of inflation like it has not been crossed for 30 years. But it was seven years in which we presented results and left marks", began by sustaining the prime minister.
In terms of economic growth, António Costa defended the thesis that in the 15 years prior to 2015 the country grew by an average of 0.2%, while in the last seven "it grew by an average of 2%, that is, ten times more".
After noting that the unemployment rate has dropped to less than half from 2015 to the present, he argued that Portugal has converged with the European Union average in all years of its governments, taking the case of 2020, when the country had the peak of covid-19 pandemic.
"Growing above average means getting closer to the most developed countries within the European Union and, according to the European Commission and international organizations, we will continue to grow above the European average in 2023 and 2024. When we grow above the European average, we are even closer to the most developed countries, to the front line", he observed.
According to data presented by António Costa regarding GDP per capita, since 2015, the distance between Portugal and France has decreased by 2.6 percentage points.
"Relative to Germany, it decreased by 3.8 percentage points and compared to Spain, it even decreased by 7.1 percentage points. Yes, we are growing more than Germany, France and Spain and it is in relation to these countries that we are getting closer", he said, at the end of a day in which PSD, Iniciativa Liberal and Chega criticized the socialist executive for perspective that Portugal will soon be overtaken by Romania.