The accident occurred right where the Industrial Zone of Torreón begins. (COURTESY)
A car ended up overturned on its awning during the morning of this Monday, March 6, on the old road to San Pedro, the driver withdrew from the place before the arrival of the authorities.
It is a Chevrolet brand vehicle, sedan type, red in color and with license plates from the state of Coahuila, which was located overturned and abandoned at the height of Adolfo Aymes streetjust where the Industrial Zone begins.
Elements of Civil Protection, personnel from the Fire Department, as well as agents of the Municipal Public Security Directorate and personnel from Transit and Urban Mobility arrived at the scene of the accident.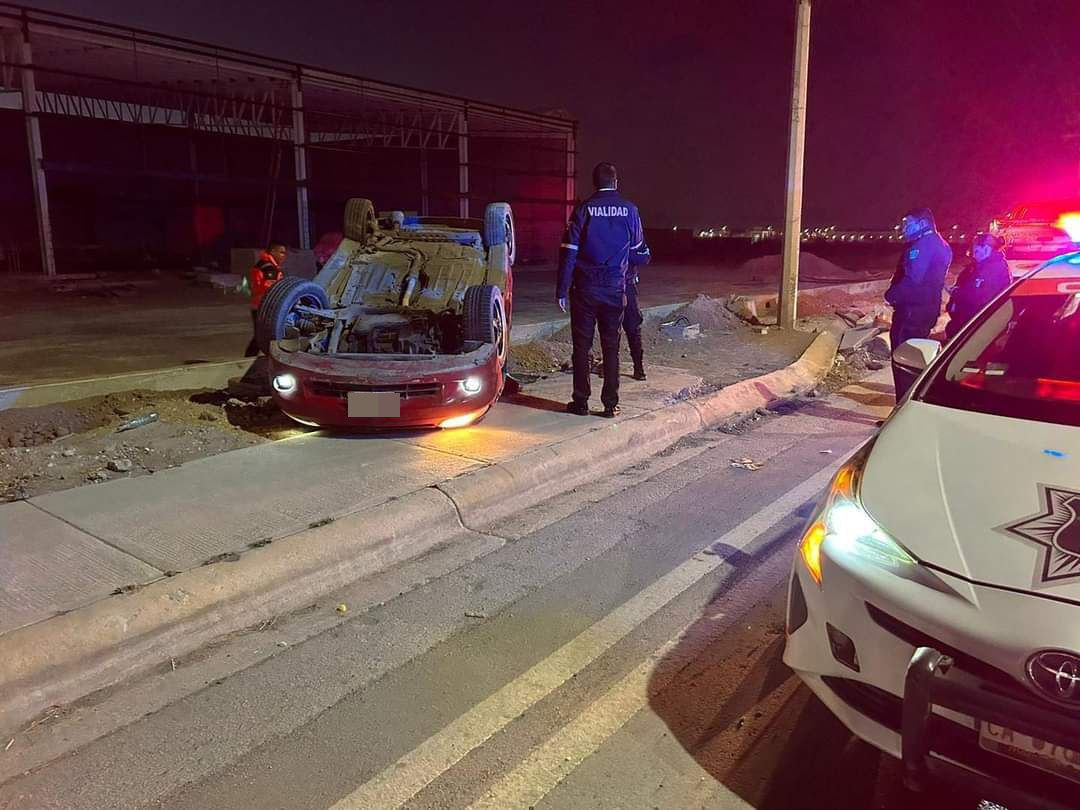 Everything indicates that the driver was speeding on the old road to San Pedro and, upon reaching the height of the Industrial Zone, he lost control, colliding with the central ridge and then being thrown and ending up overturned on the side of the roadon the bench.
Since the driver was not located, the car remained under the protection of the competent authorities, who ordered its transfer to the corralónwhere it will remain until the owner appears before the authority for the corresponding payment of the imposed fines and the material damages caused.