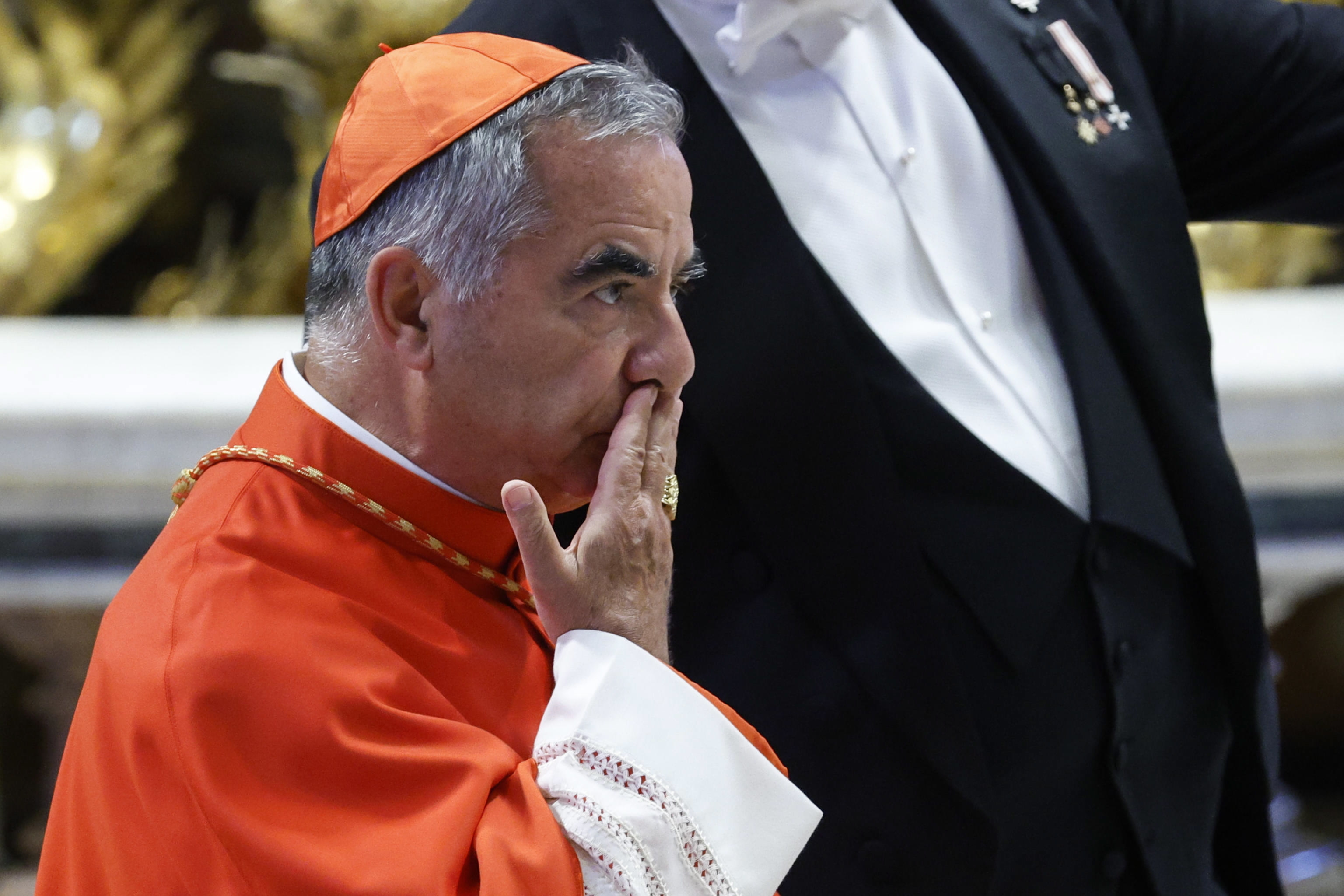 Cardinal Angelo Becciu spoke in court after Judge Giuseppe Pignatone rejected his lawyers' latest appeal for access to the material.
In a decree read aloud, Giuseppe Pignatone sided with prosecutors who argued that transcripts of interrogations and WhatsApp conversations are now part of another investigation and must remain secret.
Becciu, once one of the Vatican's most influential cardinals and a close aide to Pope Francis, said he kept faith with the Vatican court but was "bitter" and "baffled" by the judge's decision.
"The defense was humiliated. You cannot fully exercise the right of defense if you do not have all the material", he told the court.
Becciu is on trial, along with nine others, in a case relating to the Vatican's €350 million investment in a London property, which also includes allegations of embezzlement in Becciu's donation of Vatican funds to a run charity. by the brother.
Becciu has denied wrongdoing, as have the other defendants. The material that prosecutors withheld includes transcripts of the interrogations of a key prosecution witness, Monsignor Alberto Perlasca, as well as 126 WhatsApp conversations about him.
Alberto Perlasca was the Vatican official most involved in London's real estate business and was a prime suspect at the start of the investigation, but became the prosecution's star witness in August 2020 when he changed his story and turned against Becciu, your former boss.
The talks were brought to light in November after Perlasca revealed to the court that he began cooperating with prosecutors after receiving threats and advice from a woman, Francesca Chaouqui.
The suggestion that Chaouqui may have trained Perlasca to betray Becciu, seeking revenge, has called into question the integrity of the investigation.
The WhatsApp conversations were texts exchanged between Chaouqui and a friend of the Perlasca family. Becciu's lawyers wanted access to the conversations so they could show that Perlasca was manipulated to fabricate claims against the cardinal.