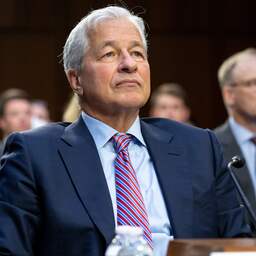 ---
Jamie Dimon, CEO and chairman of banking group JPMorgan Chase, has testified under oath that he has never had any contact with sex offender Jeffrey Epstein. The case was brought against the company by the U.S. Virgin Islands and victims of Epstein.
The victims believe that JPMorgan facilitated Epstein's abusive practices by retaining him as a client. He was also kept away from regulators.
The Virgin Islands believes that the bank has in any case missed signals that the abuse happened on Epstein's private island.
Epstein was a client of JPMorgan from 2000 to 2013. In 2008 he confessed to a sex offense involving a minor.
Dimon stated on Friday that he never met Epstein and was never involved in his finances. The CEO did say that "in hindsight" any connection with Epstein was wrong and that the bank regrets that.
Dimon was called as a witness. He has not been personally charged in the case. Elon Musk has also been sued. He would have put forward Epstein as a client at JPMorgan.
In a similar lawsuit, Deutsche Bank recently agreed to a $75 million settlement.