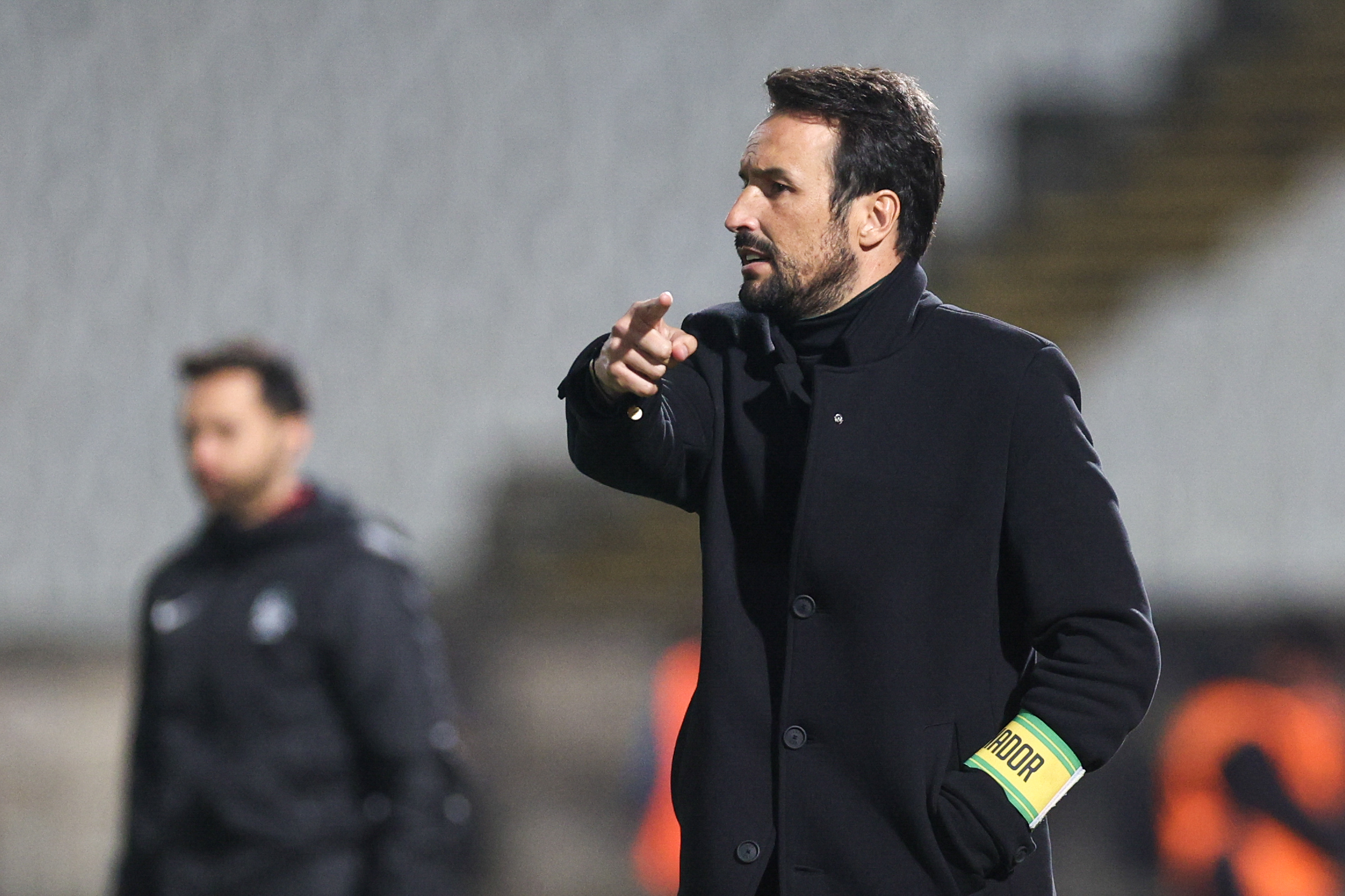 "We needed two consecutive victories to consolidate our improvement, we already had one or two opportunities to pass our opponents, but, more than the performance or the idea, the mental part and the anxiety of the points have been enemies of ourselves . That's why we worked a lot this week in mental terms", said César Peixoto, at the preview conference for Saturday's game.
The coach from Pacense continues to insist that "the team is competitive, united, believes in the process and (the players) in themselves", assuring that "it is not in his mind to lose" against Santa Clara, against whom he said he had a group "for sure absolutely prepared".
"It was a shorter week, because we arrived late from Lisbon, it was practically recovering and we didn't train much. It is an extremely important game for us and for Santa Clara, who have the same ambitions, and it will be a final for both teams", he underlined.
César Peixoto refused, however, the definitive character of an eventual stumbling block in the goals of staying at Paços, quickly dismissing negative thoughts.
"The team will be strong and play a good game, with absolute certainty. At home, with the support of our fans, we will succeed", said the coach.
About the opponent, directly involved in the permanence accounts, César Peixoto spoke of a "good team", but that "has not been so good", in the certainty that "Santa Clara will be a lot of work".
"Hope [o Santa Clara] can speculate with the game and try to play with two results. It's not at its best, but it's a strong team from set pieces, with fast players up front and it's going to be a lot of work, "he concluded.
Matchoi, due to injury, is the big absentee among César Peixoto's chosen ones for the game that will oppose Paços de Ferreira, last placed, with 12 points, to Santa Clara, just above and also in the direct descent zone, in number 17. th place with 15.
The two teams face each other at the Capital do Móvel stadium, on Saturday, at 15:30, in a game that will be refereed by António Nobre, from the Leiria association.