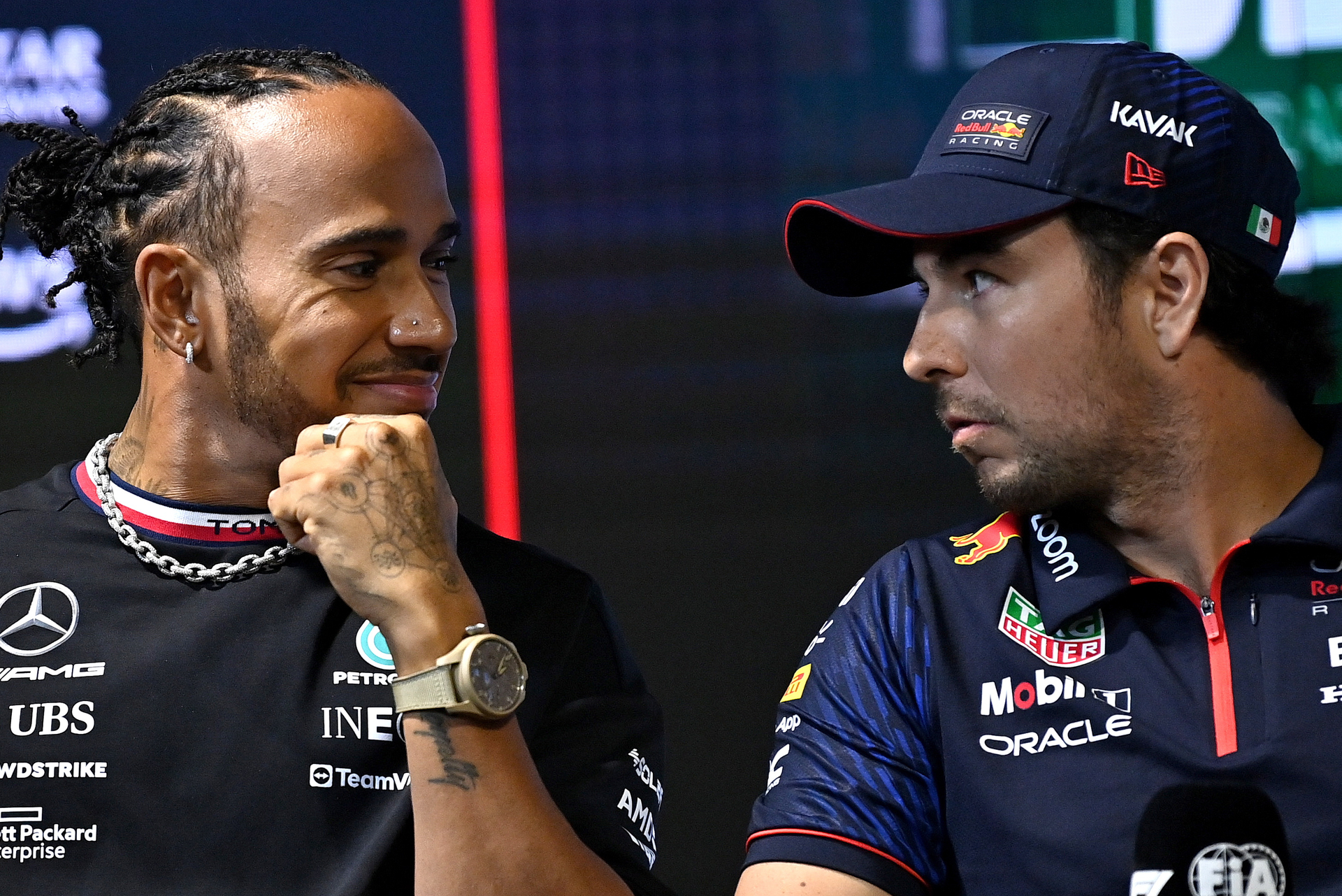 This year Lewis Hamilton and Mercedes end their contract and the German team is already looking for a Plan B, in case of not renewing with the seven-time world champion, who also dreams of reaching Ferrari.
However, among those options that Mercedes is looking for, the name of Sergio "Checo" Pérez has begun to sound. The Mexican would be in the sights of the Germans to become George Russell's teammate.
According to information from the BenzInsider portal, the Jalisco would be an option to replace the British, with whom he maintains a good relationship.
However, the director Toto Wolff has previously denied that "Checo" Pérez, nor any other pilot has been contacted by him.
"It's a lie. I've never called Sergio (Pérez). He's a good guy and I respect him, but I've never spoken to him and I haven't been in contact with any other pilot," the Austrian declared last March.
According to information from the Daily Mail, Ferrari has already approached the British Lewis Hamilton with an impressive figure.
According to the British media, the figure is almost 50 million dollars, which could make him change his mind about his intention to end his career at Mercedes.