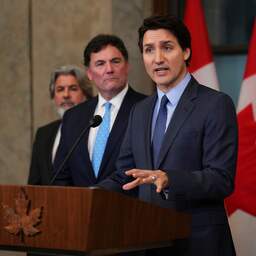 Canadian Prime Minister Justin Trudeau is launching an independent investigation into China's interference in the 2019 and 2021 Canadian elections. He has also asked the National Security Committee to investigate Chinese attempts to influence the election results.
According to The Globe and Mail China has tried to bring Trudeau's Liberal Party to power by rigging the election. The Canadian daily wrote this based on leaked information from intelligence services. China would rather see liberals in power than the conservative opponent, because the liberals are more open to trade with the Asian country.
Trudeau wants to be clear "what happened in the past two elections and how foreign governments have interfered". He also wants to know "how Canadian security services have responded to threats of interference and how that information has been shared between government agencies".
The prime minister and Canada's security services have acknowledged China's attempt to interfere in the election, but say it has never affected results. China has the messages out The Globe and Mail previously denied. The country also says it has no interest in Canada's domestic politics.