EXCLUSIVE – An administrator at Arizona Christian University spoke to Fox News Digital exclusively after the institution said in a lawsuit that a district terminated their contract – which provided student teachers to local schools – over its religious beliefs in an alleged "egregious violation of the law." 
Lynnea Lyding, the head of the education department at ACU, discussed the Washington Elementary School District's Feburary decision to dissolve an 11-year partnership. The district received free labor and manpower and ACU students got on-the-job experience to meet teaching hours required to graduate. 
"It is not fair to have our students, Arizona Christian University students, punished or losing out on opportunities because of their religious beliefs. And that was what the board was doing," Lyding told Fox News Digital. 
The district said it did not immediately have a statement on the litigation as it was still under review.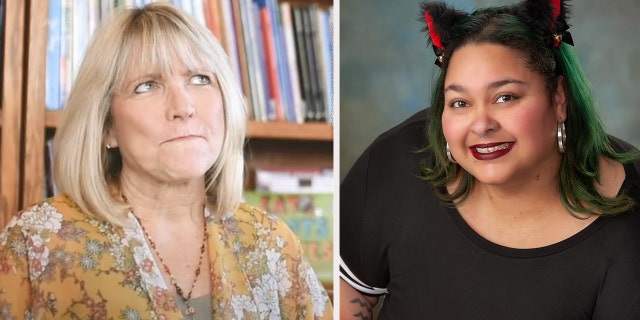 "[T]his is going to hurt a lot of people. It's going to hurt the students at Arizona Christian University because they miss out on an opportunity to be at a school that is close by and to go there and to learn from teachers," Lyding said. "And it's also hurting the children in the district. And that's what hurts my heart."
Additionally, the contract opened up recruiting and hiring opportunities. 
"They don't have enough teachers… And the biggest thing they're missing out on is this pool of graduates who are highly sought after because of their excellence in this area…. And that makes me sad," she said. 
The suit filed by Alliance Defending Freedom alleged the district terminated its relationship with ACU and its students "strictly because of their religious status and beliefs—namely their beliefs on biblical marriage and sexuality—despite having zero evidence of any incident by an Arizona Christian student that violated any School District policy."
ADF Senior Counsel David Cortman said the district was causing "irreparable harm" to the university.
"This is such an obvious and egregious violation of the law that's been clearly established," Cortman told Fox News Digital. "And this is why it's… shocking… because you would… expect our educators to know better."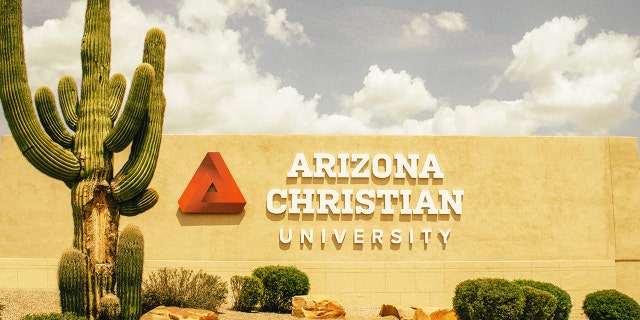 SCHOOL LIBRARIAN PRIVATELY DEFENDS PORNOGRAPHIC BOOK ON 'SEX PARTIES' BY INVOKING HOLY BIBLE: 'SLIPPERY SLOPE'
The suit blasted the board members for "disparag[ing] [Arizona Christian University's] religious beliefs" during a public meeting when they questioned "how one could 'be committed to Jesus Christ' and yet respect LGBTQ students and board members."
The suit specifically called out board member Tamillia Valenzuela's and other board member's comments at the February meeting.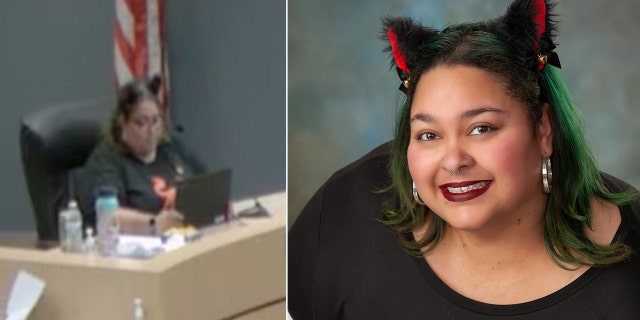 CONTROVERSIAL SCHOOL BOARD MEMBER ENDORSED CURRICULUM THAT REMOVES 'ISLAMIC TERROR' FROM 9/11 HISTORY LESSONS
Defendant Valenzuela said "that Arizona Christian's religious beliefs would make people feel unsafe," the lawsuit said
"I was really disheartened when I saw this renewal," she said, saying she had "concerns" about the university at the Feb. 23 meeting.
"At some point we need to get real with ourselves and take a look at who we're making legal contracts with and the message that that is sending to our community," Valenzuela said. "Because that makes me feel like I could not be safe in this school district. That makes other queer kids, who are already facing attacks from our lawmakers that they could not be safe in this community. So I really want us to think hard about who we're partnering with… and I want to ask the district, is this school value-aligned with what we're trying to do and making sure that all of our students feel safe?"
"Valenzuela then went on Facebook that night to announce how excited she was that the School District's relationship with Arizona Christian had been terminated," the lawsuit said. 
At the end of the discussion, Nikkie Gomez-Whaley, the board president, said that she was "embarrassed" to have continued the contract under their watch.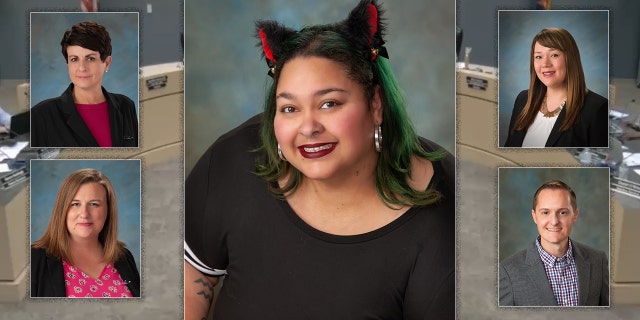 School board member Kyle Clayton also blasted the university for "teaching with a Biblical lens."
"I, too, echo what Ms. Valenzuela said when I… looked into not only their core values, but the statement of faith… [which they] ask their students to sign and live by," he said. "Proselytizing is embedded into how they teach. And I just don't believe that that belongs in schools."
SCHOOL LIBRARIAN PRIVATELY DEFENDS PORNOGRAPHIC BOOK ON 'SEX PARTIES' BY INVOKING HOLY BIBLE: 'SLIPPERY SLOPE'
ADF's counsel, Cortman, said, "Those statements and the act of discontinuing the relationship – it's just a simply an act of religious discrimination. And the Supreme Court has held this for decades."
The U.S. Supreme Court has "made clear that the government… cannot impose regulations that are hostile to the religious beliefs of affected citizens and cannot act in a manner that passes judgment upon or presupposes the illegitimacy of religious beliefs and practices," the lawsuit said. 
"Imagine being in the government… and saying this person hasn't done anything wrong at work. But I really don't like the clubs or groups they associate with. I don't like what they believe, so I'm just going to terminate them even though there's no reason. And that not only defies common sense, but it defies the law," Cortman added.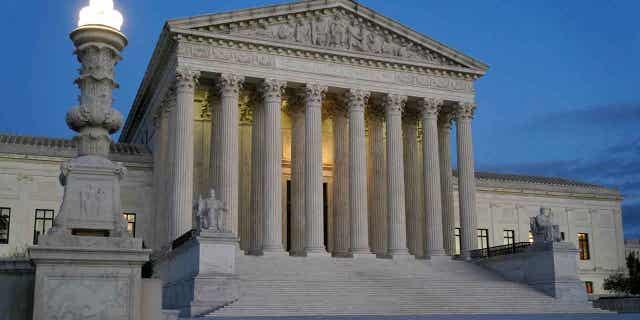 Lyding, who formerly taught in the district, added she was "shocked" by the board's comments. 
"[T]he feedback that I have gotten from administrators and from teachers in the district has only been positive. They've enjoyed our students and asked us to send them more their way. So I was shocked that the school district could do that," Lyding said.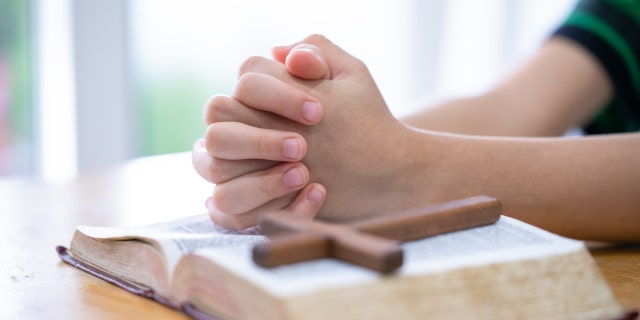 The board previously told Fox News that their decision "was based on the board's commitment to create a safe place for our LGBTQ+ students, staff, and community," which "includes not knowingly entering into partnerships with any organization that explicitly discriminates against protected classes covered by our nondiscrimination policies."
CLICK HERE TO GET THE FOX NEWS APP
When Fox News followed up asking for evidence of supposed "explici[t]" discrimination, the president of the board Nikkie Gomez-Whaley said they were declining to provide any further comments. 
The board also said it was "committed to creating a welcoming environment for all our students, families, and staff" and that "we recognize the right of individuals to practice their faith, public schools are secular institutions."