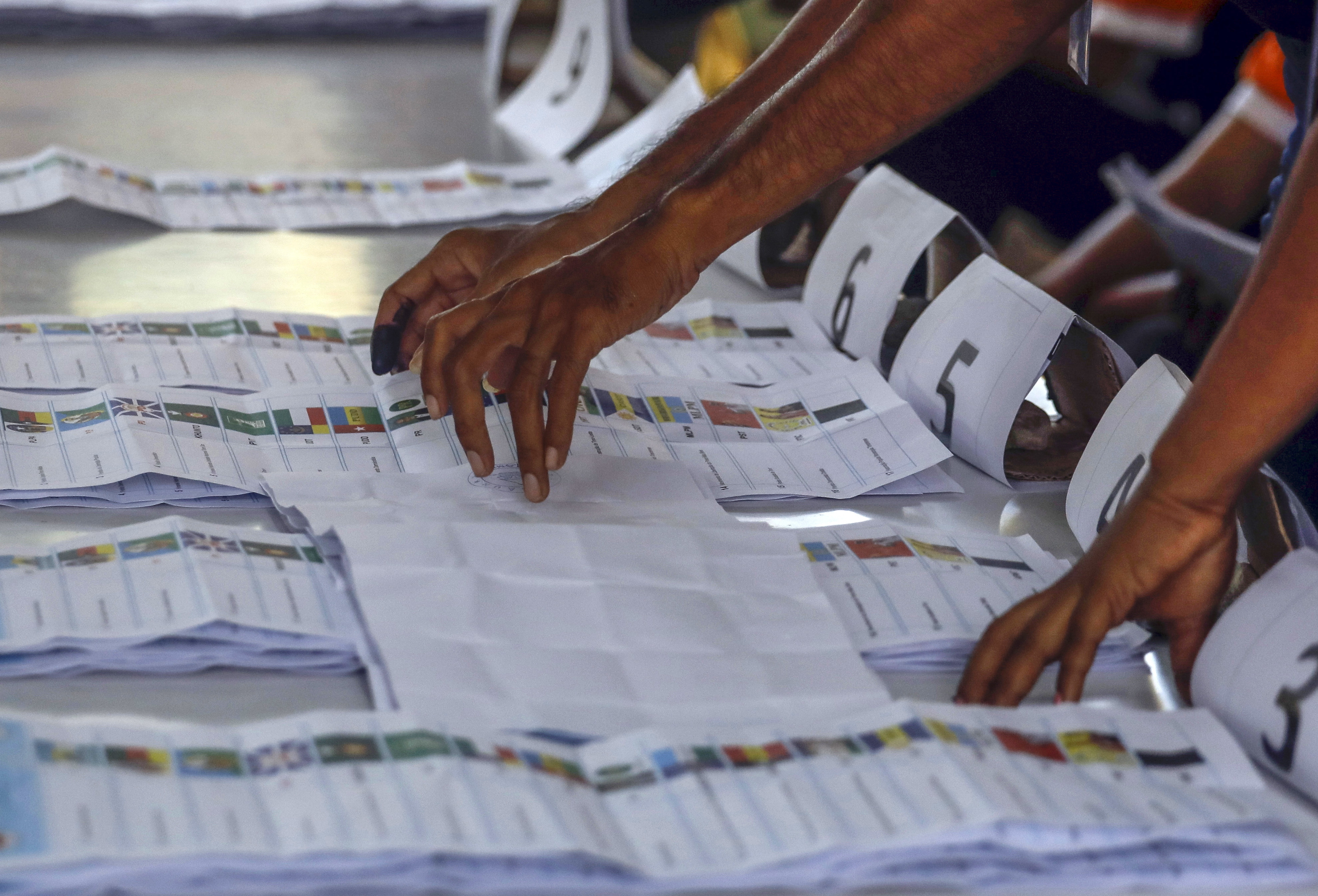 During the last three days, CNE teams analyzed a total of 515 votes claimed in the count initially made at municipal level by the Technical Secretariat for Electoral Administration (STAE), distributing them by political parties or as null votes.
The CNRT secured broad parliamentary representation, with 31 of the 65 seats in Parliament, ten more than it currently holds, despite falling short of an absolute majority, according to the general provisional results of the East Timorese STAE.
After a period of 48 hours for possible appeals, the CNE data will be validated by the Court of Appeal. After publication in the Jornal da República, Parliament has up to 15 days to schedule the swearing-in session of new deputies.
The results give Xanana Gusmão's party 288,289 votes (41.63%), a result higher than that obtained by the three political forces that make up the current Government.
The most likely scenario is that of an alliance between the CNRT and the Democratic Party (PD), in a majority of 37 deputies.
The PD became the third political force in number of votes, reversing a downward trend in support for the party, registered since the 2007 elections, by winning another seat, for a total of six, with 64,517 votes (9.32 %).
In second place was the Revolutionary Front of Independent Timor-Leste (Fretilin), with 178,338 votes (25.75%), which means losing four of the current 23 seats.
The results showed that Government parties were being penalized, in particular the Popular Liberation Party (PLP) of the Timorese Prime Minister, Taur Matan Ruak, who lost half of the eight seats in Parliament, moving from third to fifth political force.
Taur Matan Ruak is one of the biggest losers in Sunday's poll, with voters fleeing the political force that debuted as the third most voted in 2017, now standing at 40,720 votes (5.88%).
Mari Alkatiri's Fretilin was also penalized, with the party that has made the executive possible since 2020 registering the worst percentage of support ever, with a drop of more than eight percentage points compared to the vote it obtained in the early 2018.
Finally, the Kmanek Haburas National Unity Timor Oan (KHUNTO) managed to rise to 52,031 votes (7.52%) and thus maintains the current five seats in Parliament.
The results indicate a flight of votes for the largest parties, with the total ballots in parties that were below the eligibility barrier (4% of valid votes) representing less than 10% of the total votes.
This value is lower than in 2017, when it reached 14%, and in 2012, when it secured more than 23.13%. The Parliament now has only five party benches, against eight before Sunday's elections.
Only two of the remaining 12 competing political forces were close to the barrier of 4% of the valid votes: the debutante Os Verdes de Timor Party (PVT) and the Unity and Democratic Development Party (PUDD), which had a seat in Parliament.