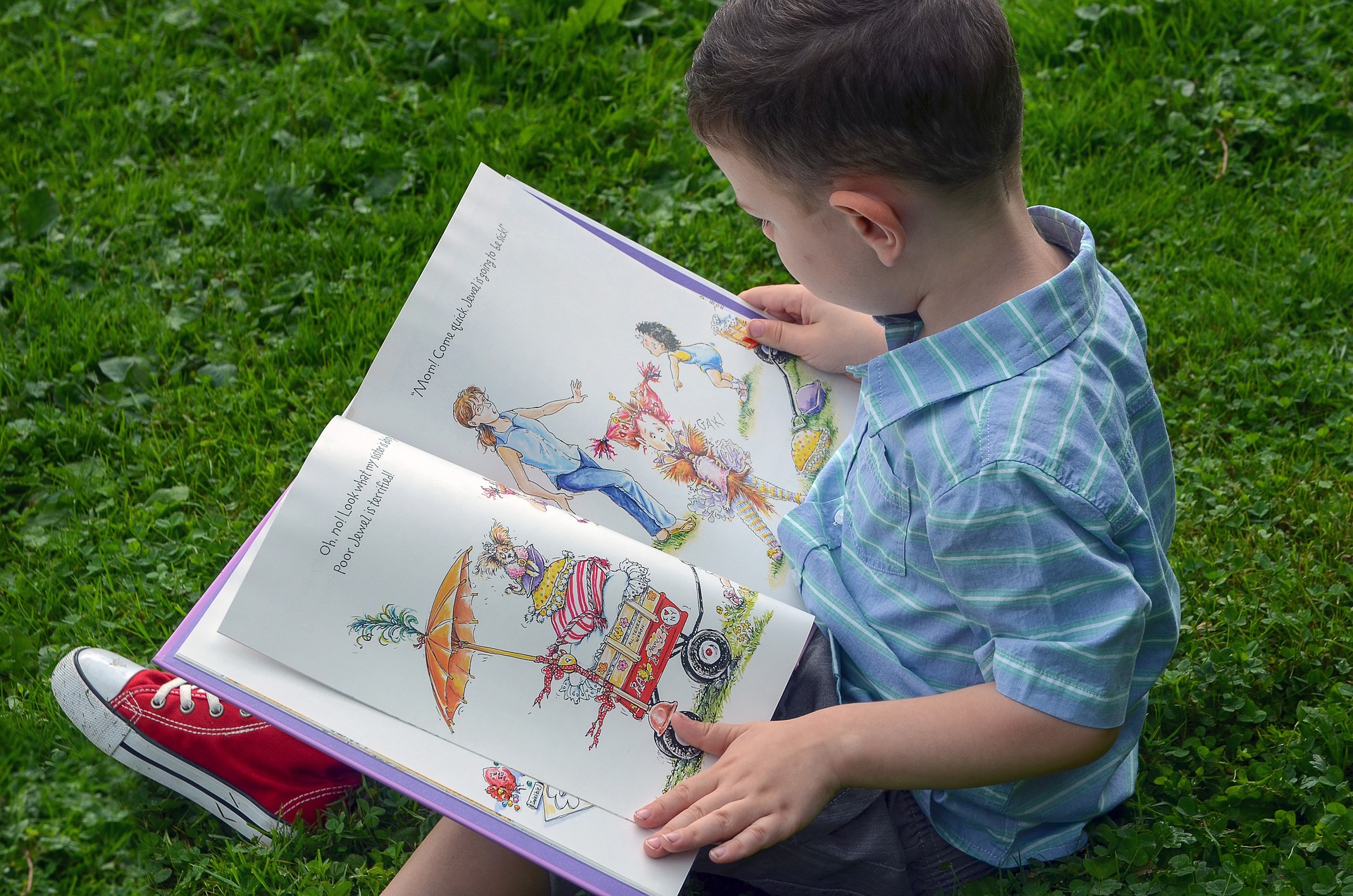 Emanuel Madalena, a collaborating researcher at the Center for Languages, Literature and Cultures, at the University of Aveiro, wrote a doctoral thesis on the presence of the theme of gender identity, in particular on transgender, in children's literature, which he later adapted for a book, entitled "Challenge the genre", which is presented today in Lisbon.
For the investigation, Emanuel Madalena considered the edition of books for pre-readers and initial readers, published between 2000 and 2019, bringing together 38 works, edited in English, Portuguese and Spanish.
Of the books analyzed in the thesis, there are two that deserved attention for their quality, pointed out by Emanuel Madalena, and which are published in Portugal: "O Jaime é uma sereia", by Jessica Love (Fábula), "which is entering a process of canonization " by readers, and "The dresses of Tiago", by Joana Estrela, in its own edition.
Speaking to the Lusa agency, Emanuel Madalena argues that illustrated books for children on gender identity, and which deal in particular with transgender people, "are very important for providing identity references to these children and informing people in general about this subject" .
In his book, edited by the cultural cooperative Outro Modo, Emanuel Madalena writes that "children's literature with transgender themes is not only important for transgender children, but for all children, as well as for society in general", because it can contribute to "attitudes of acceptance and integration of difference".
The researcher does not have a definitive answer as to why there are no more books on this subject in Portugal.
"It's not that the Portuguese publishing environment is very ahead in terms of trends – it isn't -, but maybe it's a little on the side of the authors. The public discourse on these issues in Portugal needs more discussion, information, but all it takes is for one of these players to want it, for an editor to want to publish it or for an author to create it, for things to happen", he opined.
In the investigation process, Emanuel Madalena read some of these books to children and found no resistance.
"It is completely a problem for adults. (…) It is an essential question of the dual addressee: the book has to please both children and adults and they are the ones who choose it, especially for early childhood", he said.
The researcher believes that it is through independent publishers, or those with a greater margin of creative and editorial freedom, that more titles on these topics can be published.
"Independent publishing is the firmest first step towards the centripetal path of legitimizing the transgender theme, from the margins of the literary subsystem of children's literature towards its commercial center", he wrote.
Emanuel Madalena believes that, when they reflect changes in society, when they enter the public discourse, "emerging, controversial and sensitive themes end up no longer being so", even if there may be points of discomfort on the part of some readers.
"Like the subject of divorce, for example, which was once a divisive topic in children's literature and not anymore. It even seems ridiculous to think that it is a taboo to talk about it with children", he recalled.
Considering that "books for children with transgender themes are still at an early stage", Emanuel Madalena explains in the book that most literary production is still focused on an informative and pedagogical aspect, on legitimation, and not on a playful phase for younger readers. .
Emanuel Madalena, PhD in Literary Studies, Master in Editorial Studies and Education Sciences, hopes that his work will contribute "to gender studies and to the movement for inclusion and visibility of gender diversity in academic research".
"Challenging gender – The transgender in children's literature" will be presented today at the Snob bookstore, in Lisbon, by André Tecedeiro and with the presence of the author.