A U.S. congresswoman went to Jeffrey Epstein's home in 2018, within a year of his being arrested on charges of child sex trafficking.
Del. Stacey Plaskett (D-V.I.) went to Epstein's townhouse in September 2018, she acknowledged during a deposition this month.
"I recall going to the address, ringing the bell … someone opening the door," Plaskett said as she answered questions under oath on May 8.
"He was sitting at a very long table having a conversation with another gentleman," Plaskett added later. That man left, and Plaskett sat down and spoke to Epstein for a period of time that she said was less than one hour.
They spoke about "Virgin Islands' politics, national politics, campaign contributions," according to Plaskett.
Epstein was one of a list of individuals from whom Plaskett planned to ask for money for herself, the Democratic Congressional Campaign Committee (DCCC), or both. She was supposed to raise a certain amount, somewhere around $250,000, for the DCCC, which helps get Democrat congressional candidates elected.
Plaskett asked Epstein for the maximum donation an individual could give, about $30,000. Epstein agreed and did not ask for anything in return, Plaskett said. But the donation was rejected.
The DCCC conveyed that Epstein "had not passed their vetting," Plaskett said. The DCCC did not pick up the phone or return a voicemail.
Epstein was a convicted sex offender starting in 2008, when he pleaded guilty to soliciting a minor for prostitution.
Plaskett acknowledged being aware of Epstein's criminal past but said she didn't recall when she first learned of it. The knowledge may have come to her before the meeting. Plaskett said she saw no women in Epstein's home other than Lesley Groff, one of Epstein's associates.
Plaskett's campaign received more than $30,000 from Epstein and people linked to him, such as Darren Indyke, a lawyer for one of his Virgin Island-based businesses, and Groff.
Epstein pushed associates to donate to Plaskett, writing to one that "we would have a friend in Stacey" if she were elected, according to an email obtained by JPMorgan Chase. Plaskett's deposition was taken as part of a civil case against the bank.
Plaskett in 2019 vowed to donate an amount equal to that which she received to Virgin Islands organizations supporting women and children.
"My litmus test for accepting campaign contributions has been based on whether the donor's money was made legally or by ill-gotten means and that the contributor will not ask of me or my Congressional office for any special favors. All my contributions have passed that test," she said at the time. "In this case, however, I am uncomfortable having received money from someone who has been accused of these egregious actions multiple times."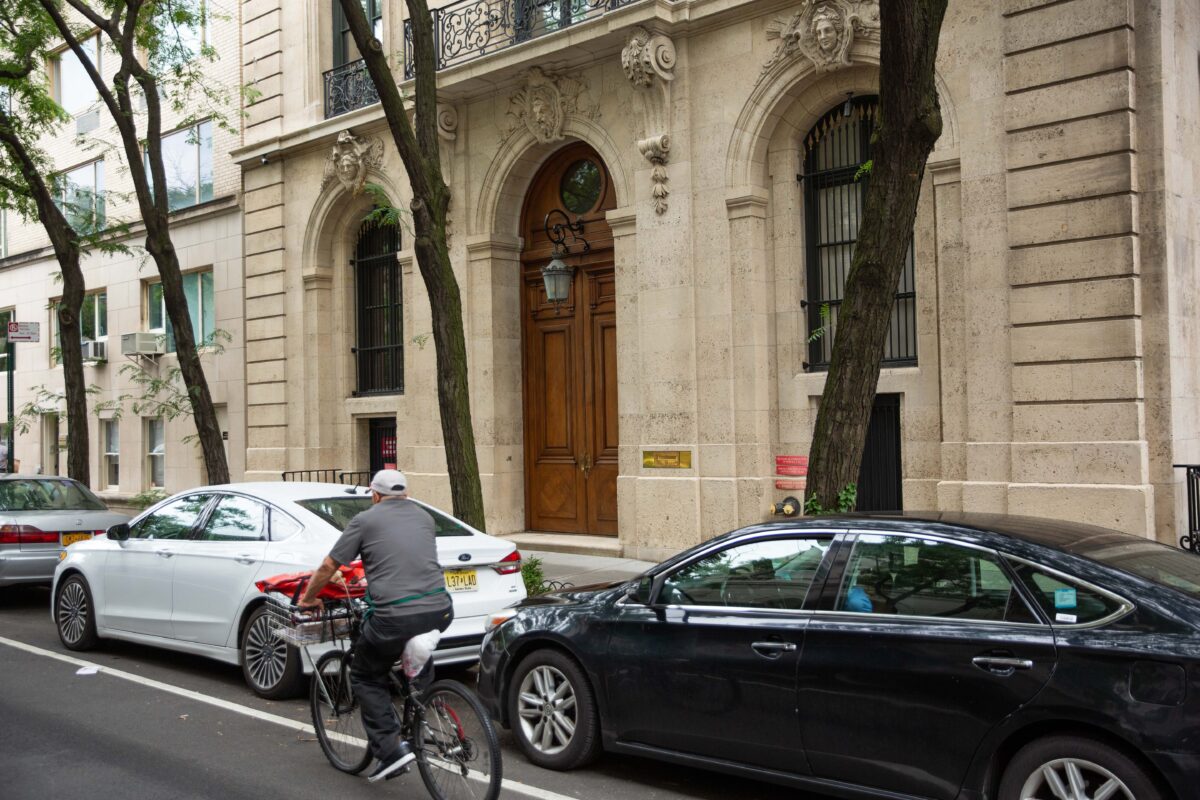 'Actively Facilitated'
JPMorgan is defending itself against a lawsuit brought by the U.S. Virgin Islands government, which says Epstein utilized his two islands in the territory to carry out sex crimes, using funds in JPMorgan accounts.
An attempt to dismiss the case was rejected in March as a judge ruled the government can pursue the claim that the bank "knowingly benefited from participating in a sex-trafficking venture." Both JPMorgan and Deutsche Bank could be liable for Epstein's sex trafficking, the same judge later ruled.
Epstein was charged in July 2019 with child sex trafficking and conspiracy to commit sex trafficking. He died in prison a month later. The death was ruled a suicide.
Plaskett and other Virgin Islands officials "actively facilitated" Epstein's crimes, JPMorgan said in a new motion, which included Plaskett's deposition, filed this week.
Discovery materials showed Cecile de Jongh, the territory's first lady at the time, frequently corresponding in 2011 with Epstein over the draft language of a proposed bill that would tighten sex offender monitoring laws. Epstein worried that the law, if passed, would restrict his movements and enable the media to access files about him.
After the bill was passed in 2012, de Jongh apologized for "how things panned out" and said, "We will figure something out by coming up with a game plan to get around these obstacles." De Jongh crafted a plan to let Epstein easily travel to and from the Virgin Islands, JPMorgan alleged, citing the materials.
Many of the discovery materials were entered under seal, meaning they are not available to the public, and portions of the motion were redacted.
Other emails showed de Jongh advising Epstein on how to go about donating to Virgin Islands political candidates, at one point floating monthly retainers for at least one official, and sending an email that was exchanged between her husband, Gov. John de Jongh Jr., and the Virgin Islands lieutenant governor regarding banking rules and regulations.
Epstein's biggest return for donating to politicians and groups came in the form of tax breaks, which he received for decades starting in 1999, according to the new filing. The amount received was redacted; local media have reported that the total was more than $100 million after 2007 alone.
When a reporter reached out to ask about the tax breaks, Cecile de Jongh suggested to Epstein that they respond with the statement that she worked for Epstein as an office manager and "had nothing to do" with the breaks.
Plaskett was a lawyer for the Virgin Islands Economic Development Authority, which gave the tax breaks, starting in 2007. She moved to a firm headed by Erika Kellerhals, who did work for Epstein, in 2013. Plaskett said she could not recall when she first met Epstein, but that it was at his office in St. Thomas. She also said that she wasn't sure whether she carried out any work related to Epstein while at Kellerhals firm.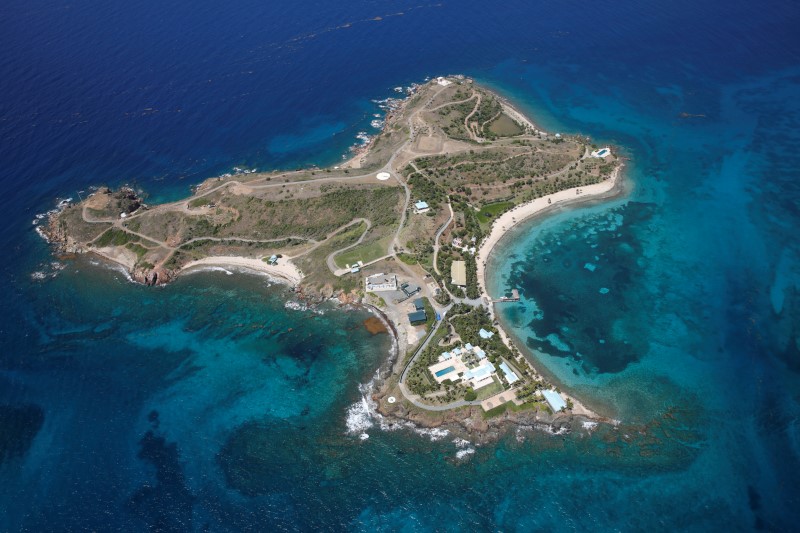 Allegedly Paid for Tuition
De Jongh, who was employed by one of Epstein's companies throughout her husband's two terms as governor, received ample benefits, according to the new filing, including $200,000 in 2007 alone.
Epstein also paid for the tuition of the de Jongh children and offered to provide funds for the governor's defense after he was charged with embezzlement, according to one email.
"I will play any role in this you guys like. I can lend john the money so he immediatly [sic] has it," Epstein wrote to Cecile de Jongh, according to the filing. "I woulld [sic] gladly be on thephone (anonymouse) [sic] with john[,] quinn and the prosecutor offering suggestions."
De Jongh's work included helping a female associate of Epstein's get a dental license, after which the woman set up a practice in an office shared with Epstein's companies and arranged for a local immigration lawyer to assist at least one other woman. The ages of the women were not listed.
Another official involved with Epstein was the current governor of the Virgin Islands, Albert Bryan, according to the discovery materials. Bryan facilitated donations by Epstein to schools and little leagues in the territory, JPMorgan said.
Bryan's office declined to comment. Inquiries to Cecile and John de Jongh were not returned.