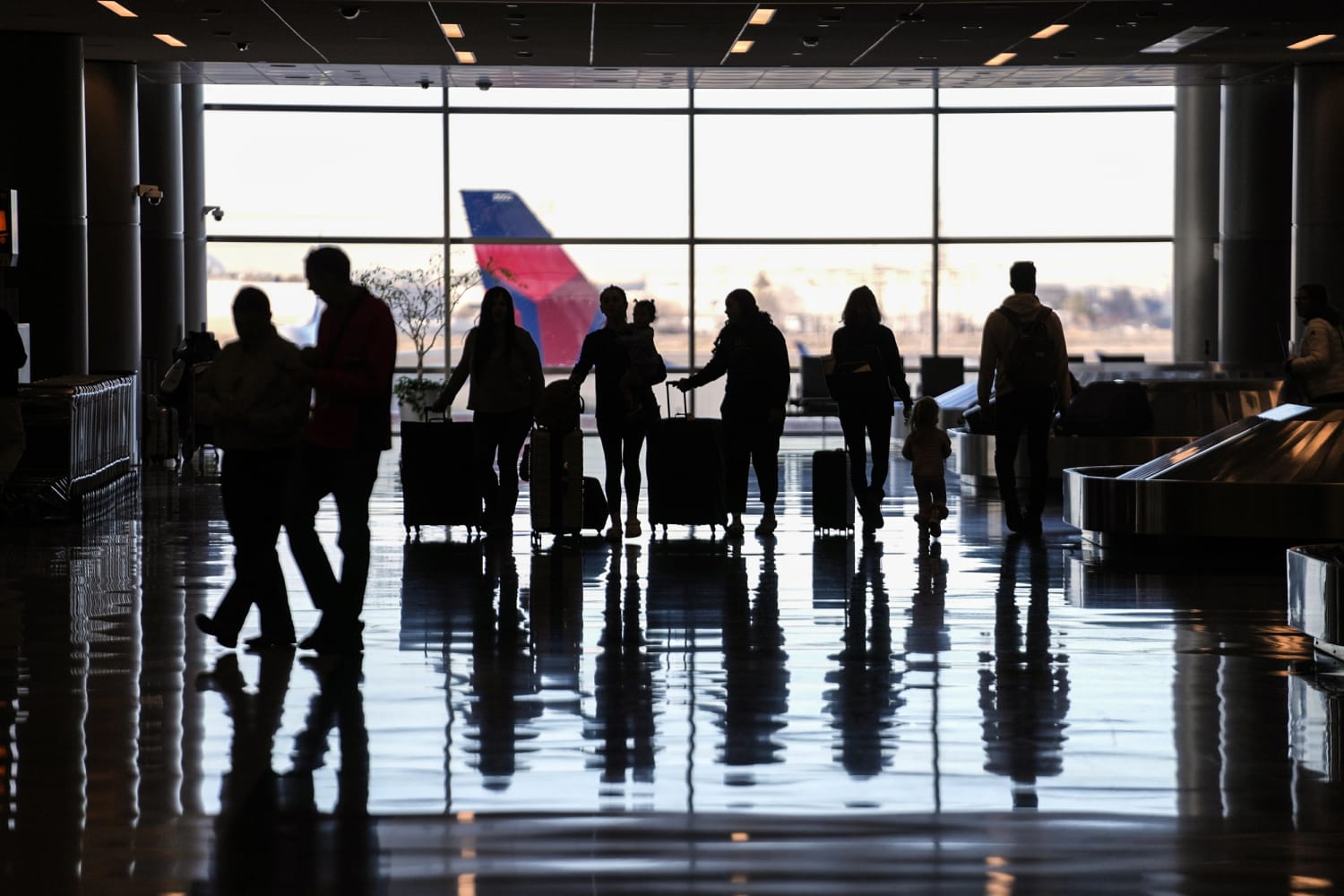 The Department of Transportation is launching a dashboard to clarify which airlines seat children 13 and under next to an accompanying adult for no extra charge in the latest push by the Biden administration to crack down on hidden corporate fees.
The department said it has received a number of complaints in which children, including one as young as 11 months, were not seated next to an accompanying adult. The DOT undertook a review of airlines' family seating policies and found that carriers did not guarantee young children would sit next to an adult, although they generally had policies that aimed to do so.
Transportation Secretary Pete Buttigieg said in a statement Monday that no U.S. airlines guaranteed fee-free family seating as recently as a few months ago. In recent weeks, carriers including United, Frontier and American Airlines have changed their policies around family seating.
"Parents traveling with young kids should be able to sit together without an airline forcing them to pay junk fees," Buttigieg said, adding that the Department had pressed airlines to guarantee fee-free family seating. "All airlines should do this promptly, even as we move forward to develop a rule establishing this as a requirement across the board."  
President Joe Biden went after "junk fees" at last month's State of the Union address, saying that airline carriers "can't just treat your child like a piece of luggage." In its Monday statement, the Department of Transportation said it is crafting a rule that would prevent airlines from charging families to sit together. Last summer, the Department urged airlines to do "everything in their power" to seat children ages 13 and under with an adult at no extra charge.
Last month, several Democratic senators introduced the Families Fly Together Act to ban airlines from charging families extra to sit together. The Biden administration plans to send Congress additional proposed legislation on the issue in the coming weeks, the DOT's statement said.