Before today's announcement of the suspension Deshaun Watson will be facing (pending any potential NFL appeal), there was another important development in his legal situation. The number of civil suits he faces continues to drop, and now sits at one.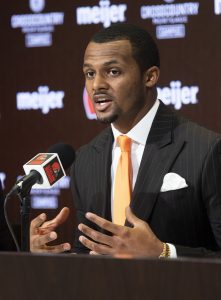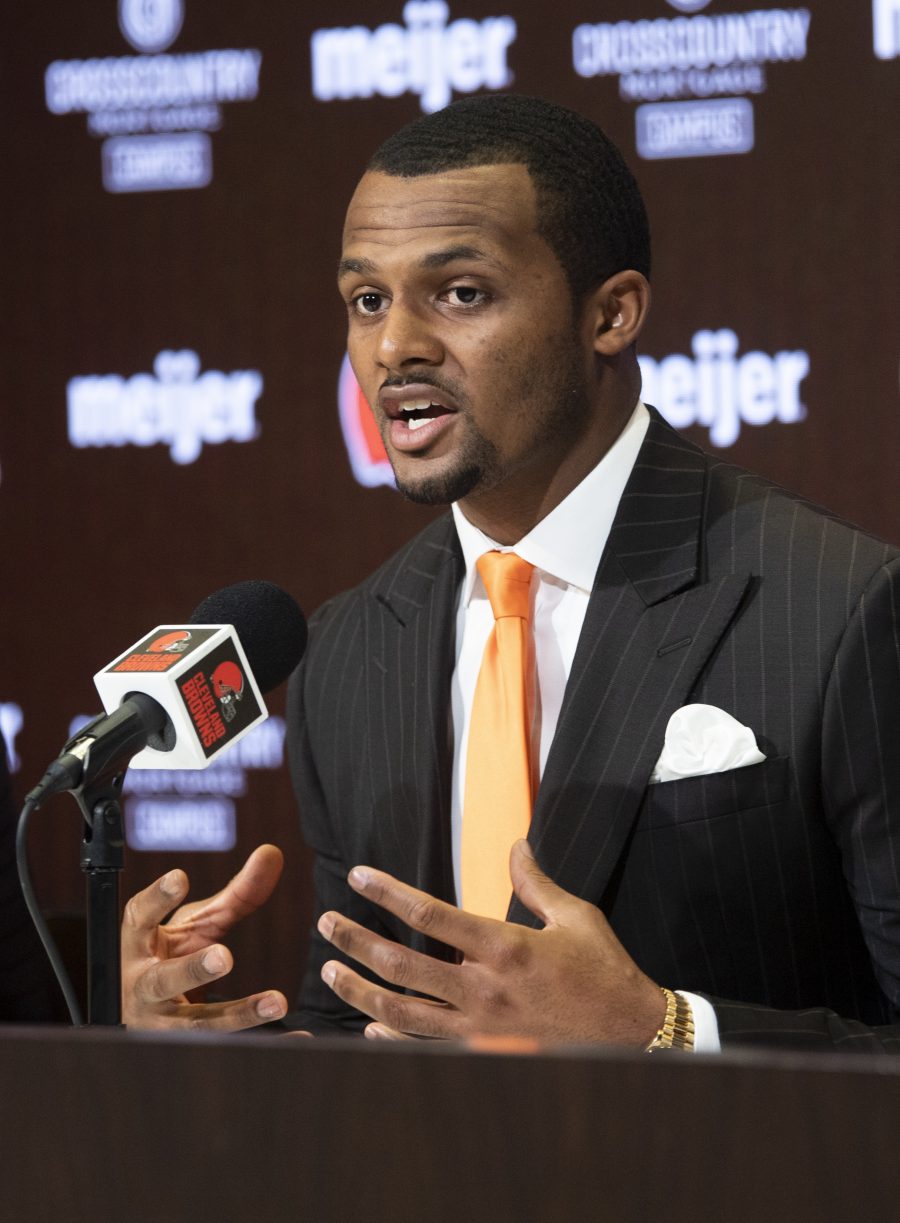 [RELATED: Watson Suspended Six Games]
The embattled Browns QB has reached settlement agreements with three of the four women who had filed outstanding claims against him, per ESPN's Jake Trotter. At one point, Watson faced 24 suits relating to his alleged sexual misconduct dating back to his time with the Texans, but in June, 20 of those cases were settled.
"After lengthy and intense negotiations, I can confirm that, late last night, our team resolved three of the four remaining civil cases with Deshaun Watson," plaintiffs attorney Tony Buzbee said in a statement (via Pro Football Talk's Mike Florio). "We will continue to discuss the remaining case with Watson's legal team, as appropriate." As was the case with the original 20 settlements, details of the agreements will remain confidential.
Of note is the fact that Ashley Solis – the first woman to file suit against Watson and go public with her accusations – is among the three women to reach settlement agreements, as reported (on Twitter) by Trotter's colleague John Barr. The identity of the lone remaining accuser is unknown at this time, leaving it unclear whether or not she is the one who also sued the Texans for their alleged role in enabling Watson's behavior.
That case, along with 29 potential others, was settled in July. As a result, the Texans are thought to be clear of any wrongdoing in association with Watson's league (or, potentially, judicial) punishment. If the one outstanding case makes it to civil court without being settled, the trial process will not take place until after the 2022 season, per the terms of an agreement between Watson's legal team and that of the plaintiffs.