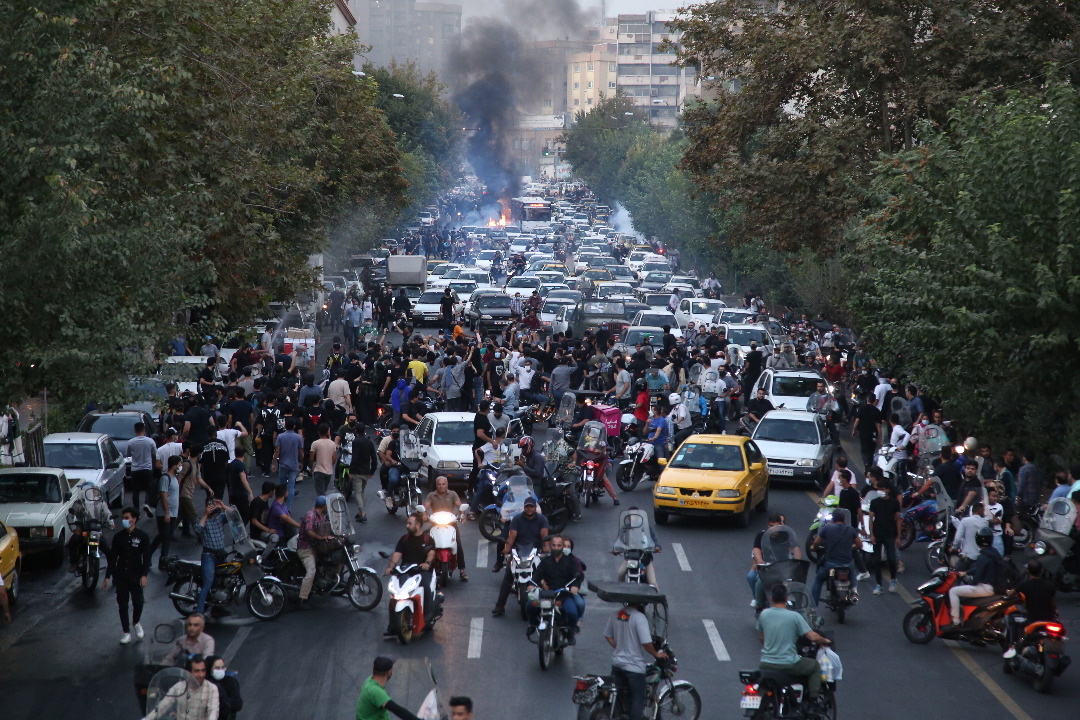 The demonstrations have spread to several cities in that Islamic republic since the death of 22-year-old Masha Amini was revealed on Friday.
The protests even reached the holy city of Qom, birthplace of Iranian supreme leader Ali Khamenei, who spoke at an event in Tehran today without mentioning the protests in the country.
The demonstrations take place in the streets of 15 Iranian cities located in the northwest and south of the country, as well as in the capital.
The angry protesters blocked roads, set fire to garbage containers and police vehicles, threw stones at security forces and shouted anti-government slogans, according to the official IRNA news agency.
Police used tear gas and made arrests to disperse the crowd, the agency also revealed.
Men and women, many of whom have removed the Islamic headscarf, have gathered in Tehran and other major cities in the country, according to the same source.
"No to the scarf, no to the turban, yes to freedom and equality," protesters shouted at a rally in Tehran, a slogan that was echoed in solidarity demonstrations abroad, including in New York and Istanbul.
A video filmed in the city of Shiraz, in the south of the country, shows security forces opening fire on participants in the demonstrations that lasted until the early hours of today.
Masha Amini, 22, was arrested on September 13 for "wearing inappropriate clothes" by the Kurdistan region's morality police, the unit responsible for enforcing the Islamic Republic's strict dress code.
Activists say the young woman was shot to the head, a claim denied by authorities, who say they did not mistreat the woman and say Amini died of a heart attack.
Iranian police released video surveillance footage that allegedly shows the moment Amini passed out, but the victim's family says the woman had no history of heart problems.
Amini, who was a Kurd, was buried on Saturday in her hometown of Saquez, in western Iran, where protests broke out that, however, spread to Tehran and several other cities in the country.
Iran has experienced several waves of protests over the past few years, usually repressed by force, mainly motivated by the long-term economic crisis, exacerbated by Western sanctions over its nuclear program.
However, in an apparent attempt to control the protests, mobile internet and limited applications such as Whatsapp and Instagram were almost completely blocked in the country.
According to the NetBlocks platform, which monitors user connectivity and internet censorship, the main mobile network servers in Iran "have almost completely ceased their services".
In addition, access to Whatsapp and Instagram, one of the few western applications allowed in Iran, which keeps Facebook and Twitter blocked, has been restricted.
"These are the most severe internet restrictions [no Irão] since the November 2019 massacre," NetBlocks said.