The lagoons do not forget Emmanuel, so they and the artist received good news yesterday.
It will be on April 22, when the singer performs at a show center as part of his Toda la vida tour.
It had been a while since Emmanuel had not come alone, as he had visited the region accompanied by Manuel Mijares.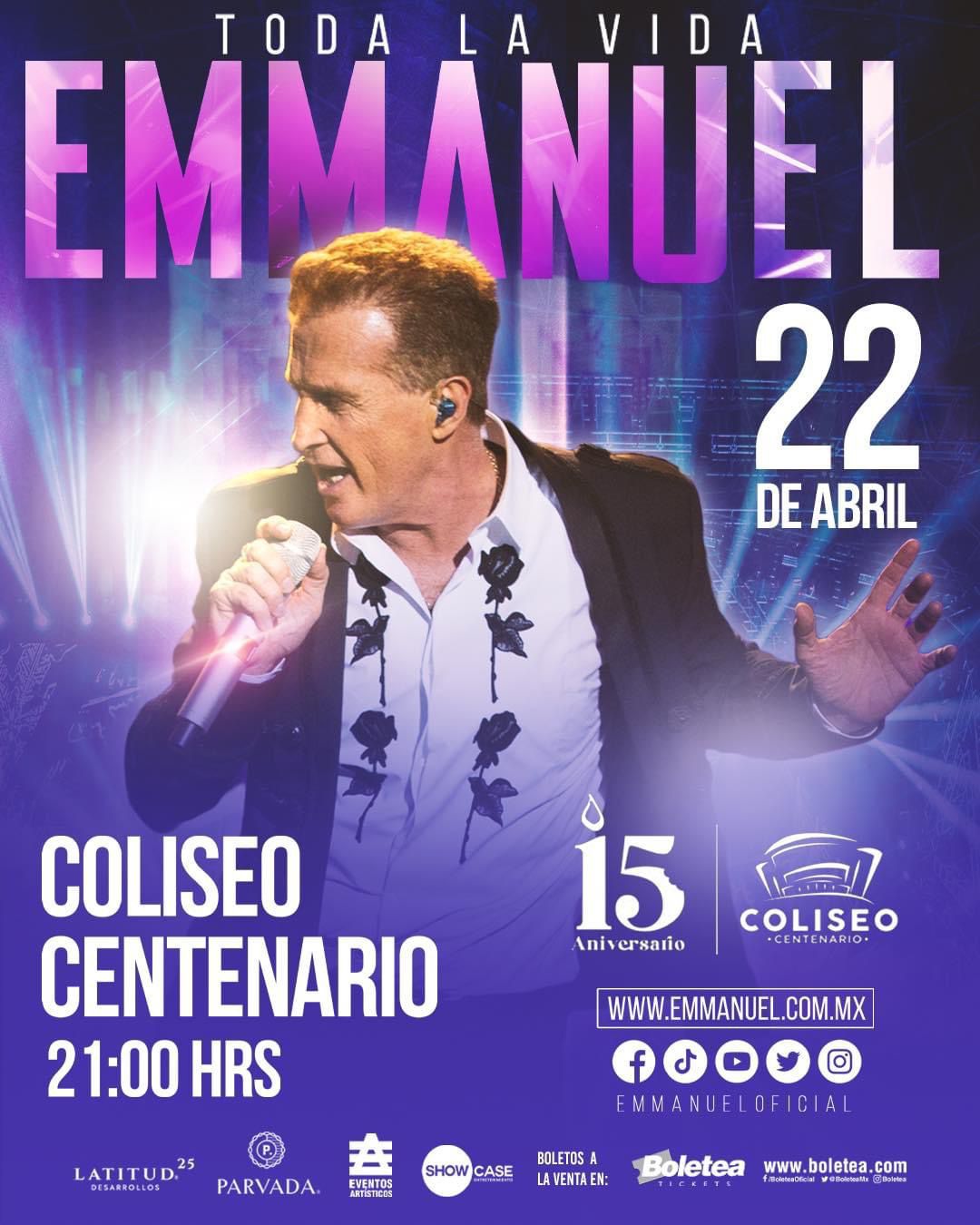 According to the venue, ticket sales will begin on March 7.
That night songs like The smoke girl, With the smell of grass, I want to sleep tired, The day you can and All life will sound on the evening.
In various interviews with El Siglo de Torreón, the singer has said that he has great esteem for this region where he has great friends.