---
This winter, NU.nl will regularly provide you with an overview of the development of the gas price, gas consumption and the filling of gas storage facilities in the Netherlands. These are last week's numbers in three charts.
Households and businesses consumed last week 1,235 gigawatt hours of gas per day. That is the highest consumption in a month and a half. The cold weather of the past few days probably played a role in this.
Consumption is still 11.6 percent lower than the average of recent years. For months now we have been using less gas in the Netherlands than before. This is probably due to the high energy bill and the relatively mild winter.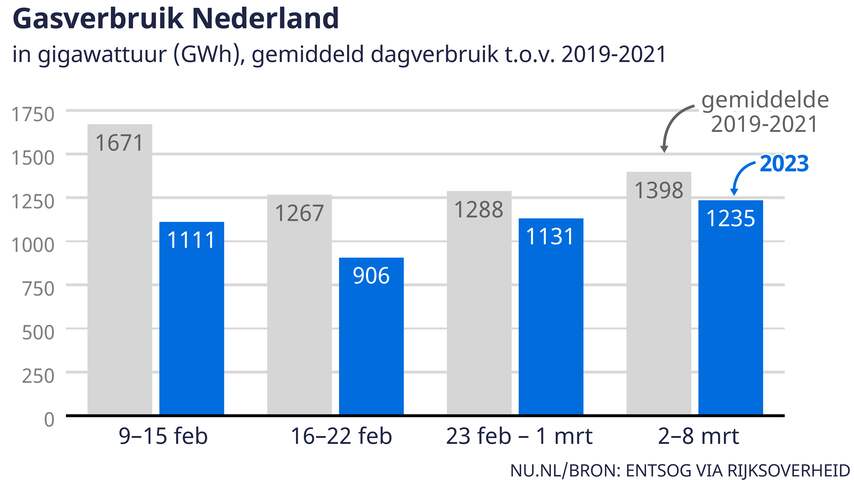 Partly due to the lower consumption, the gas supply is still reasonably up to standard. On March 7, the four storages were still filled to an average of 60.7 percent. For a long time there was fear of a shortage this winter. But now that the end of winter is in sight, fears of running out of gas have died down.
However, there are doubts about next winter. Russian gas will be even less available this year than last year. At the same time, China is likely to purchase more gas in the coming months than in 2022, when the country was still subject to various lockdowns.
On the other hand, the current gas supply in the Netherlands is much larger than at the same time last year.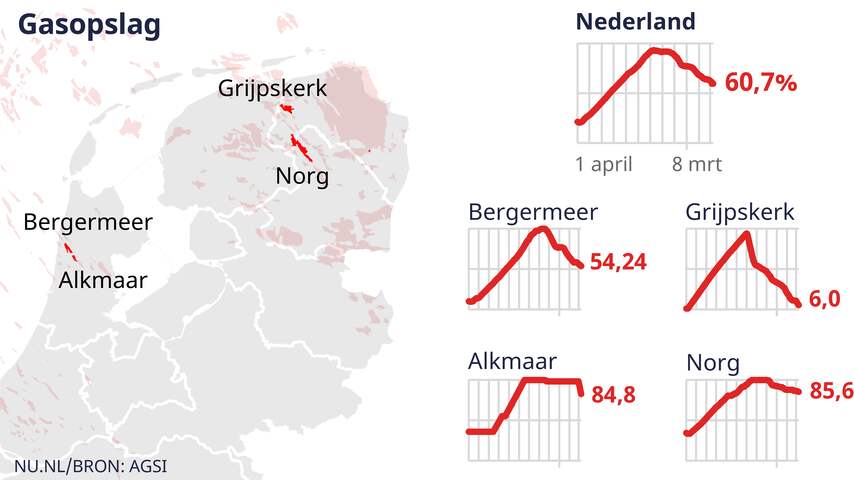 The price of gas fell even further last week. Traders paid 42.34 euros for a megawatt hour on Wednesday 8 March. That was the lowest point in about a year and a half.
The mild weather and low consumption ensured that gas reserves in Europe remained well filled. As a result, there is relatively little demand for gas, which depresses the price. Incidentally, the gas price rose again on Friday morning. The price fluctuates between 45 and 48 euros.