Versions arose that Eugenio Derbez and Alessandra Rosaldo could separate, however, the member of Sentidos Opuestos has already denied that possibility, and, instead, assures that she and the Mexican comedian are looking forward to continuing writing their love story, because they are at a few months after celebrating 11 years of marriage.
Before it became known that Andrea Legarreta and Erik Rubín were separating, speculation about a possible break between Rosaldo and Derbez sounded very strong, a situation that the Mexican singer has dedicated herself to denying on more than one occasion and, In a recent interview with "Venga la alegría" he not only denied having problems with the actor, but also assured that he is in a very good moment.
"Not only are we very well, but we are very excited about the parental changes that are coming in our lives," he said.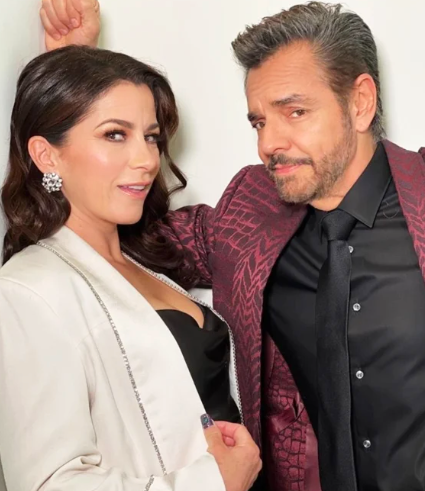 In addition, he recognized that not everything is perfect because, after more than a decade of marriage, it is natural that there are differences and eventual discussions, but Rosaldo assured that the love between them continues intact.
"We are a normal couple like any other, with its ups and downs, with our crises, but we are also a couple who love each other deeply and we are very clear about why we are together and why we want to stay together," he said.
And, in fact, he ruled out any speculation related to the fact that "On a trip with the Derbez", a reality show in which he stars with all the members of his family, has been responsible for causing them problems, as happened between Aislinn Derbez and Mauricio Ochmann and their imminent divorce, as he highlighted that said production has united them even more: "On the contrary, each trip makes us stronger; the third season that we did in Jamaica is coming, it opens next month," he said.