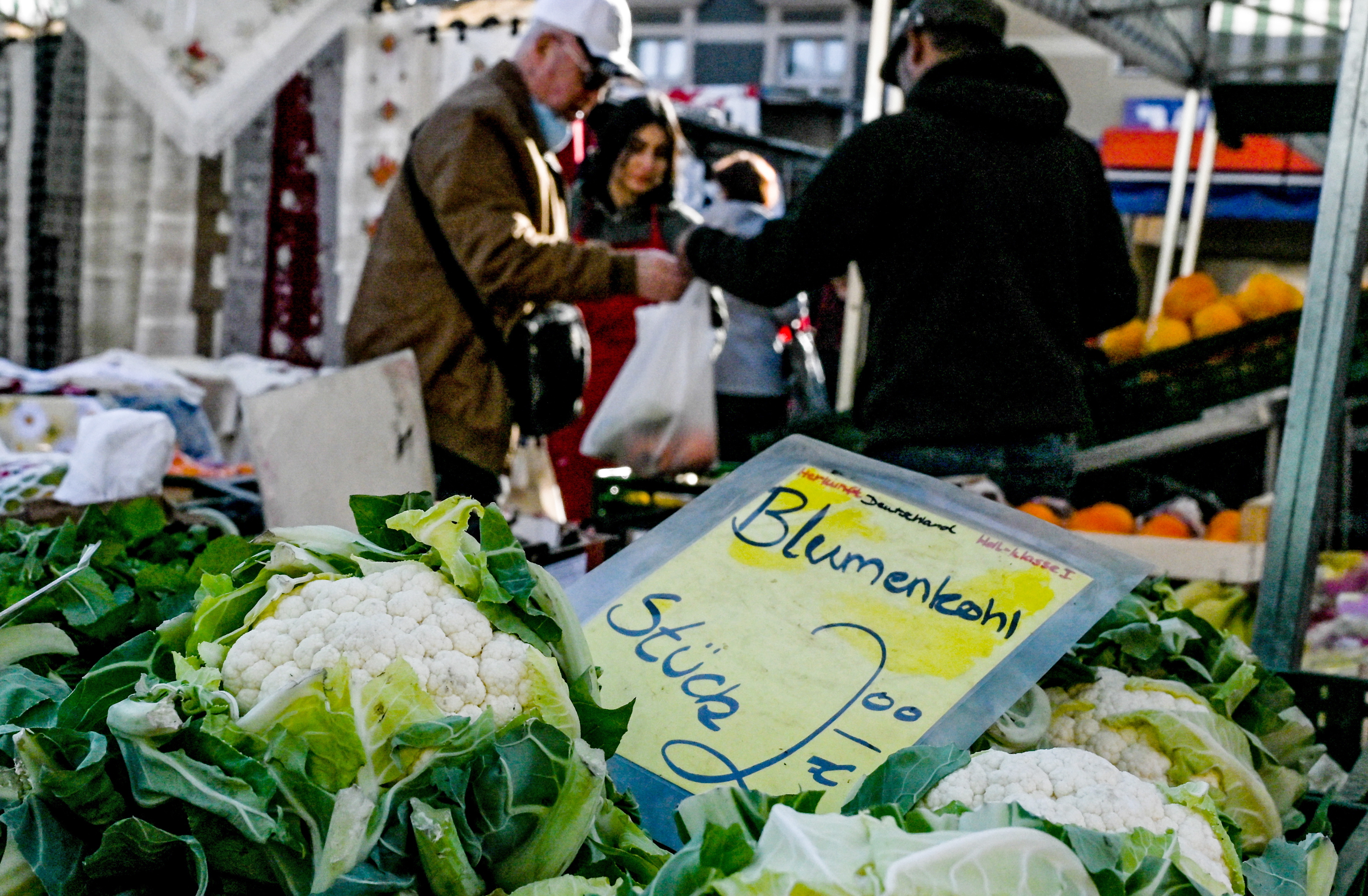 "The inflation rate remains at a high level", said Ruth Brand, president of Destatis, adding that "particularly noticeable for families in February was once again the increase in food prices, which rose even more than prices of energy".
Compared with January, the consumer price index (CPI) rose by 0.8%.
Since the beginning of the war in Ukraine, particularly energy and food prices have risen sharply and have a considerable influence on the inflation rate.
As a consequence of the war and crisis situation, supply bottlenecks and upstream price increases also influence the inflation rate, so that other goods and services also become more expensive.
Despite the Government's relief measures, energy products increased by 19.1% year-on-year in February, although there was a slight moderation compared to the 23.1% increase seen in January.
In particular, the price of domestic energy continued to increase particularly sharply, by 32.2%.
Thus, the prices of natural gas increased by 46.6%, electricity by 23.1% and district heating by 16.1%.
Other domestic energy products also rose above average, for example firewood, pellets or other solid fuels by 41.7% and light heating oil by 11.8%.
In contrast, fuel prices rose – 3.2% – below the general inflation rate.
Food prices increased by 21.8% year-on-year in February, even more than energy products as a whole, thus accentuating the upward trend, after having already increased by 20.2% in January.
There were again increases in all food groups, with dairy products and eggs – 35.3% more – and bread and cereals – 24.3% more.
The prices of fats and oils, and of fish, fish and seafood products also increased significantly – by 22.8% respectively.
Excluding the impact of energy, the inflation rate would have been 7.6% in February, and excluding energy and food, 5.7%.
The prices of goods as a whole increased by 12.4% year-on-year, with a particularly strong increase of 16.5% in the prices of consumer goods, while those of durable consumer goods increased by 6.1%.
Prices for services as a whole increased by 4.7% year-on-year, including net rents, which increased by 2.0%.
Home maintenance and repair services increased above average by 16.7%, catering services by 10.9% and social services by 9.5%, while only a very few services became cheaper, such as telecommunications, by 1.1%.
The harmonized CPI for Germany, calculated according to EU criteria, increased in February by 9.3% year on year and 1.0% compared to the previous month.