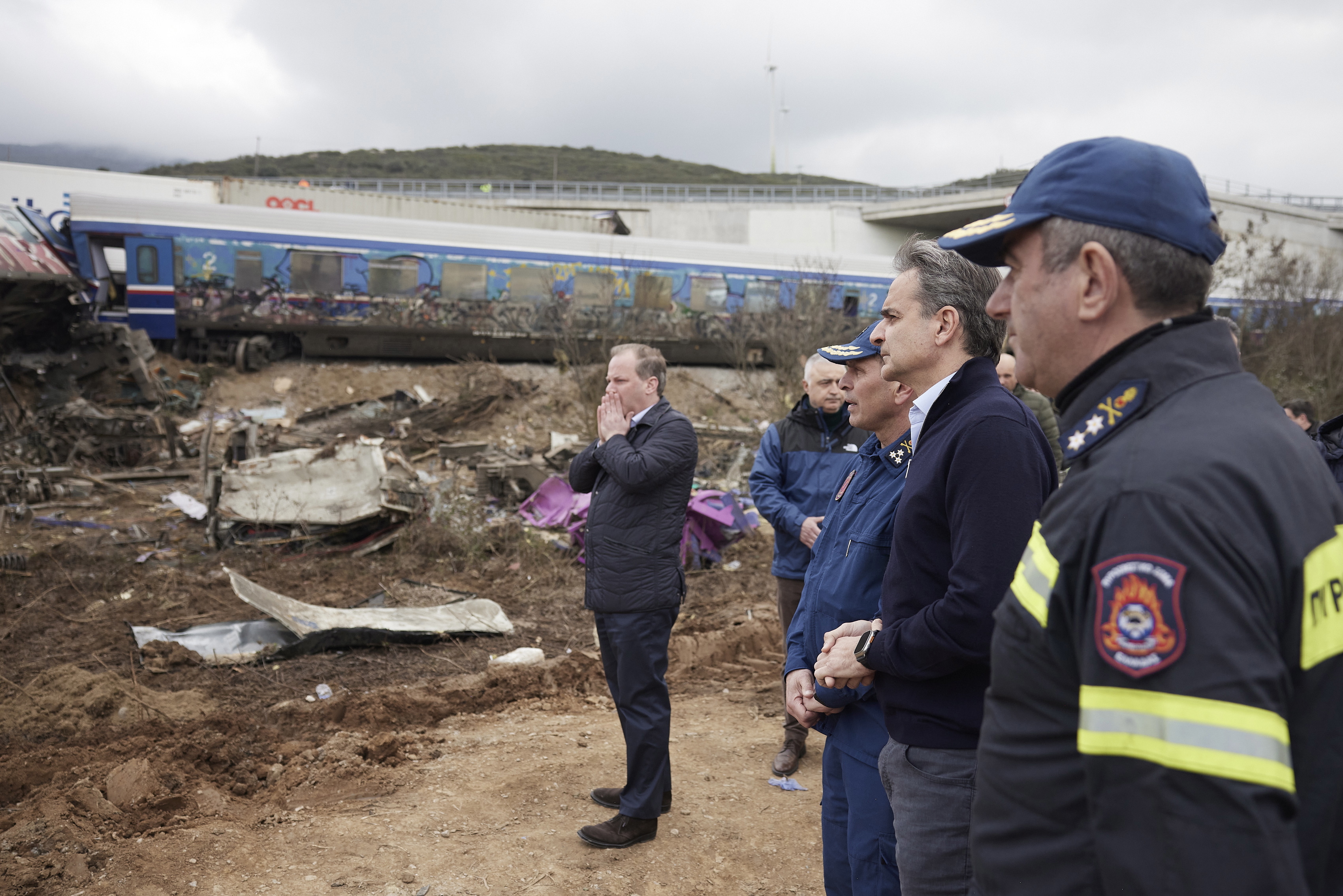 Mitsotakis also asked Isidoros Dogiakos that the investigation be assigned to the highest possible level magistrate, reported the Greek agency ANA-MPA.
In the letter, Mitsotakis said that this is an investigation separate from the one initiated by experts appointed by the Government after the February 28 accident, according to the French agency AFP.
The investigation should cover the assessment of any "systemic errors in the rail sector, including any delay in completing the necessary technological upgrade of the infrastructure".
The conclusions of the committee of experts "will obviously be shared with the judicial authorities that are conducting the investigation and will be part of the process", said the head of government in the missive, quoted by ANA-MPA.
Mitsotakis justified the initiative before the Supreme Court with the "reasonable and fair request of Greek society" for "an immediate and thorough clarification of all criminal cases related to the tragic accident".
The prime minister had already ordered, on Friday, the creation of a special committee of experts to "investigate and highlight the systemic problems and malfunctions" that led to the railway tragedy, which occurred in the center of the country.
Greek authorities attributed the accident primarily to human error.
The stationmaster in Larissa, the town closest to the crash site, was arrested and accused of having committed a fatal error that caused the death of "a large number of people".
Under the Greek Penal Code, this crime can be punished with a sentence ranging from 10 years imprisonment to life imprisonment.
The stationmaster was remanded in custody.
More than 12,000 protesters demonstrated in Athens on Sunday against the "chronic failures" of the Greek rail network and accused the governments of recent years of doing nothing to improve it.
The accident involved a passenger train and a freight train, which collided head-on when they were on the same track.
The line links Athens with Thessaloniki in northern Greece.
Transport Minister Kostas Karamanlis resigned following the accident.
The Greek Government has asked the European Commission for help, whose president, Ursula von der Leyen, announced today the dispatch of a mission of experts to offer technical support to the country's railway authorities.
Experts from the European Commission and the European Railway Agency (ERA) will travel to Athens later this week, said Von der Leyen on the social network Twitter.
Von der Leyen referred that he spoke this morning with the Greek Prime Minister about "the technical support that the European Union can provide to Greece to modernize its railways and improve its security".
"Railway safety is paramount," said Von der Leyen, quoted by the Spanish agency EFE.
Also on Twitter, Mitsotakis thanked the European Commission for the "quick response" and said that his Government is willing to mobilize all available resources to improve the safety of the rail network, according to ANA-MPA.