"Alejandro survived and he is in shock, very badly; I see him affected. I stay in his room at night and he trembles. Suddenly he shudders, he is gone. I ask him what he has and he tells me that he always remembers what happened that February 26", comments Enrique Pérez, father of Alejandro and Gustavo Pérez, the first survivor, and the second deceased.
A week ago, the military shot at the youths when they were driving a truck in the Manuel Cavazos Lerma neighborhood, in Nuevo Laredo, Tamaulipas, which left five dead, including his son Gustavo.
"Alejandro spent three hours with his brother's body lying on the pavement. He says that he hugged and kissed him, that he was still warm, until about 7 in the morning when he felt it harder", details Don Enrique in an interview with EL UNIVERSAL, while showing several images of Gustavo and Alejandro watching television on his cell phone.
In the Primero de Mayo square, in Nuevo Laredo, the parents of the victims met to denounce that in recent days the images of young people have intensified on social networks to criminalize them. In this regard, Don Enrique clarifies that his children were not on the wrong footing, as he comments that they were always together in temporary jobs fixing trailers in Laredo, Texas, in the United States.
"I don't pay attention to the signs that accuse the boys of being in bad ways. Here in Nuevo Laredo they always say the same thing; people talk just to talk, they will always say that you are a criminal. DUnfortunately that's how we are in Nuevo Laredo, their friends, regardless of whether they were on the wrong foot or not, I don't care. I want to clear my children's name; they were not wrong or in bad steps. They did go out and have friends," says Don Enrique.
The father of the young people details that Tavito, as he affectionately called Gustavo, and Alejandro Bebé, were dedicated to fixing trailer boxes and tractors.
Because of their work, they stayed in Laredo, Texas, and returned on weekends to eat carne asada and from time to time they went out to have fun, like all young people.
"Tavito was the happiest. I'm a transporter and every weekend he made roast beef. He told me, what time is it going to start? His favorite cut was New York, very thick meat, but very soft. LI've been making all kinds of grilled meats for 20 years and he loved it. He always came laughing and laughing, shouting, he carried me, he was very different from his other brothers, "recalls the father of the boys.
Don Enrique describes that his boys were very dressed up, because they earned well, enough "to have their things in good taste," and that their work was very heavy. "They took a scrub. They repaired trailer boxes, they changed what broke down: tires, wheels, oil changes," he explains.
He recounts that the last message that Tavito sent him was to let him know that he had already found a stable job, that he would rest Monday and Tuesday and that he had to report Monday at 10:00 a.m.
"So, if you are in bad ways, why are you looking for a job? He wanted to get his license to learn to drive trailers, but his idea was to earn more," says the father of the youngsters.
The worst day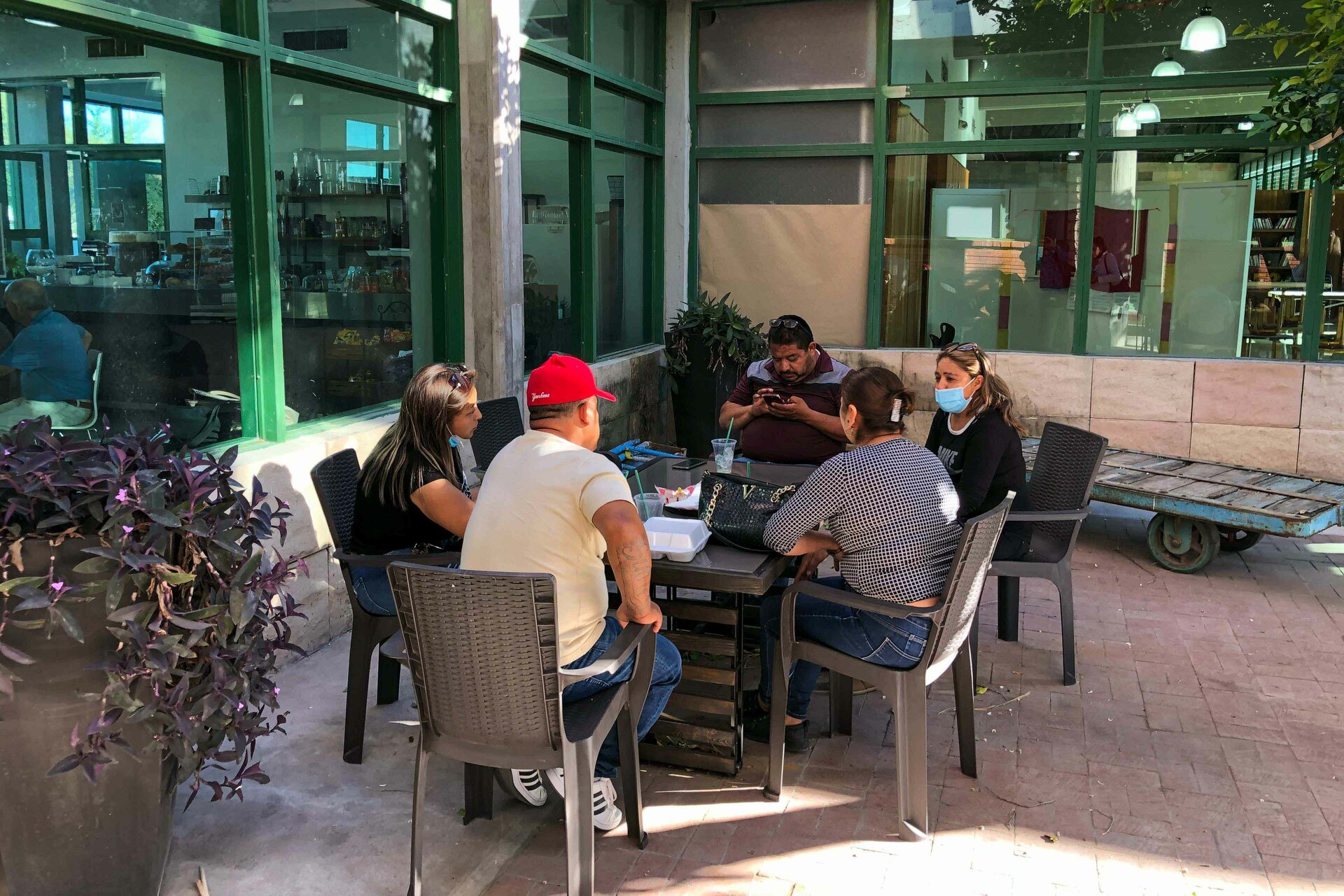 Regarding his experience, Don Enrique recounts that that day he arrived from Laredo at one in the morning and fell asleep. Hours later, he told his wife that the boys had not arrived; He later found out that there had been a shooting.
"I called Alejandro first and he answered. He started crying, telling me 'they killed Gustavo'. My wife went crazy and we went to the scene. There was a mess with the people who were angrybut Tavito was no longer there, because that was at 4:40 in the morning and at 7:30 in the morning they picked them up.
"Personnel from the Attorney General of the Republic (FGR) had Alejandro telling me that he had no crime, that he was acquitted and that I could take him away," recalls the father of the family.
Don Enrique points out that he immediately went to the prosecutor's office to file the complaints and from there he has not stopped and although the authorities offered psychological help, it has not yet materialized 100%.