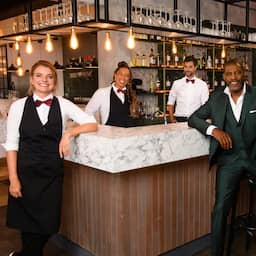 Nov 16, 2023 at 4:40 PM Update: 3 minutes ago
BNNVARA will broadcast an adapted episode of Friday First Dates out. The editors decided to cut a match from the program, because the participants already knew each other and would not be "sincere".
The editorial staff of First Dates pairs participants together for a first date. The two students who were paired together for Friday's broadcast appeared to already know each other. They would have signed up as a joke.
"That is of course not true First Dates is intended for. We are also very happy that they were a match, because in this way a sincere dater is spared having to go on a date with someone who had no intention of finding the right one," a BNNVARA spokesperson said.
Yet the broadcaster also thinks it is great that the boys have managed to be linked together. "We see the humor in the fact that it was successful, partly due to our strong editorial staff who linked them together based on their interests and characteristics."