Nov 16, 2023 at 8:20 PM Update: 3 hours ago
Feyenoord player Dávid Hancko's Slovakia has secured participation in next summer's European Championship with a 4-2 win over Iceland. This means that direct placement for Luxembourg is out of sight. Earlier in the evening, Hungary grabbed a ticket.
Slovakia needed a victory over Iceland to secure the second ticket in Group J behind the all-powerful Portugal. It seemed for a while that the party was postponed, when Iceland took the lead after seventeen minutes through Orri Óskarsson.
Before half time, Slovakia, where Hancko started in the starting lineup, turned the deficit into a lead through a goal by Juraj Kucka and a penalty by Ondrej Duda. The Iceland of Ajax player Kristian Hlynsson and Go Ahead Eagles player Willum Thor Willumsson had no answer to the Slovaks' play.
Lukás Haraslín increased the score to 4-1 within ten minutes in the second half. Despite a goal by Andri Gudjohnsen on the Icelandic side, Slovakia went to the European Championship unthreatened.
Slovakia's victory puts an end to Luxembourg's dream of reaching the European Championship for the time being. Luxembourg must hope for the play-offs despite a convincing 4-1 win over Bosnia and Herzegovina.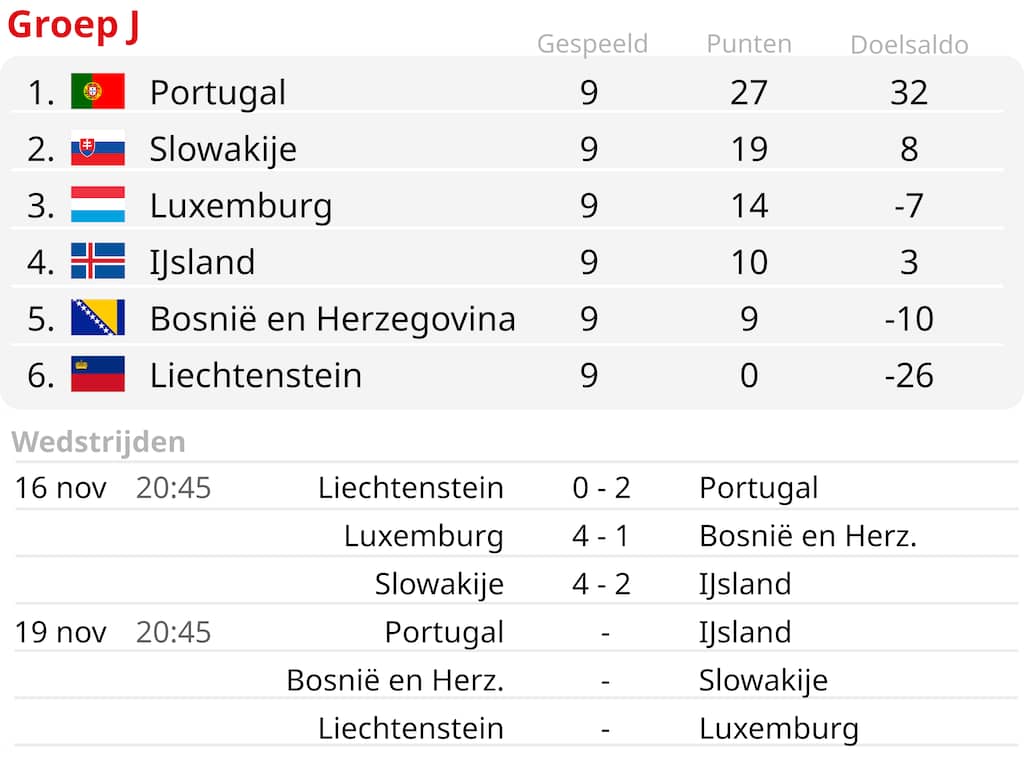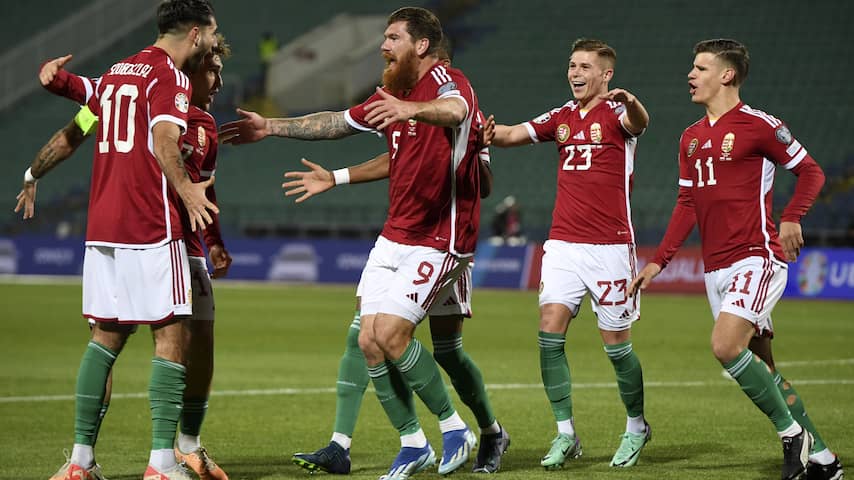 Hungary posted by own goal in 97th minute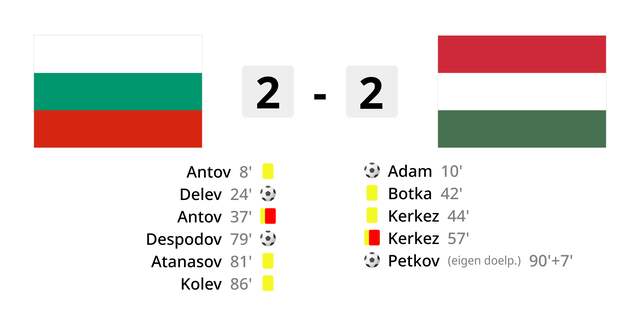 Hungary previously qualified for the European Championship in Germany. National coach Marco Rossi's team drew 2-2 in the away match against Bulgaria. Both teams finished with ten players and the Hungarian equalizer came in the 97th minute.
It was quite a rollercoaster for the fans of the Hungarian team, which only needed one point for direct qualification in group G. Martin Ádám gave the Hungarians the lead after ten minutes. Spas Delev, who once scored twice against the Dutch team, shot Bulgaria past moments later.
Because the Bulgarians had to continue with ten men before half time after Valentin Antov was sent off, nothing seemed to be wrong for Hungary. But in the second half Milos Kerkez (ex-AZ) was also sent off the field and it was ten against ten again.
Just fifteen minutes before the final whistle, things seemed to go wrong for Hungary: the Bulgarians made it 2-1 through a striking penalty from Kiril Despodov. In the seventh minute of injury time, Aleks Petkov passed his own goalkeeper and the flag was still lifted in Hungary: 2-2.
Hungary is therefore the tenth country that is certain of participation in the European Championship. In addition to host country Germany, Belgium, England, France, Austria, Portugal, Scotland, Spain and Turkey will be participating next summer.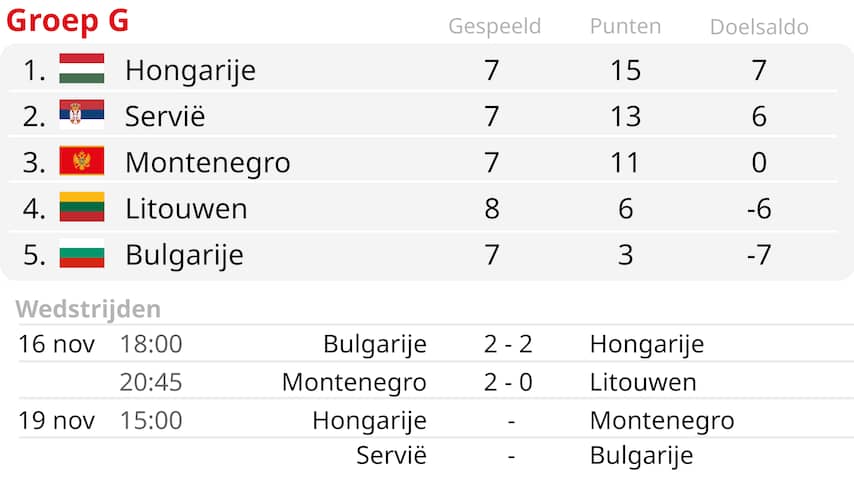 Competitions for honor
There wasn't much at stake on the other fields. In group F, Austria already had a direct ticket, while opponent Estonia no longer had a chance. The score was 0-2 for the Austrians. Azerbaijan and Sweden had already been eliminated for direct placement. Azerbaijan won 3-0.
All tickets in group A had also already been sold. Placed Spain won 1-3 in the away match against Cyprus. Scotland had also already qualified and drew 2-2 in the away match with Georgia.
In group J, already placed Portugal easily won against Liechtenstein thanks to goals from Cristiano Ronaldo and João Cancelo. Montenegro remains in group G after a 2-0 win over Lithuania in the race for the European Championship.
Many countries do not have to worry if they have not managed to qualify immediately. They can still qualify through the play-offs, where three more tickets will be given away. These matches will be played in March. The draw for the European Championships is on December 2.
The Netherlands has not yet immediately qualified for the European Championships, but that seems to be just a formality. The team of national coach Ronald Koeman will play at home against Ireland on Saturday and away against the puny Gibraltar on Tuesday. One win in those two matches is enough for qualification.