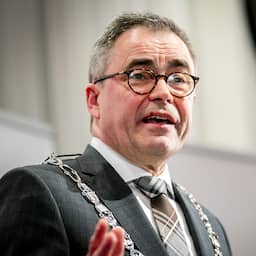 Nov 16, 2023 at 11:08 PM Update: 5 hours ago
Following the example of other cities, the municipality of Haarlem has apologized for its history of slavery.
The expression of regret followed the presentation of a study into the role of the North Holland capital in slavery. Mayor Jos Wienen said that the city council is ashamed. "About our long disregard for the pain of slavery in the past and our lack of awareness of the burden that descendants still carry," the mayor said.
"About unjustified complacency when it comes to racism in our own time, about our co-responsibility for injustice in this world, for a system in which the richest ten people on earth own more than the poorest half of the world's population. For all this, we need to confess our guilt " he added.
According to Wienen, Haarlem has more than two thousand inhabitants who are descendants of people who were enslaved.
Haarlem was not represented in the board of the Dutch East India Company (VOC) and the West India Company (WIC). But according to research commissioned by the municipality, the city did benefit from the VOC and WIC, which ruled the Dutch colonies. Haarlem residents owned shares in plantations and had important positions in the colonies. In addition, products from Haarlem were used in the African trade.
Prime Minister Mark Rutte and King Willem-Alexander have previously apologized. This also applies to the municipalities of Amsterdam, Rotterdam, The Hague, Utrecht, Vlissingen and Middelburg, the provinces of South Holland and Zeeland, De Nederlandsche Bank and ABN AMRO. The municipality of Groningen would also like to apologize.