Summary
Juancho Hernangómez, a real-life NBA player, portrays the fictional character Bo Cruz in the movie Hustle, marking his first acting role.
Several NBA stars, including Shaquille O'Neal and Dirk Nowitzki, make appearances in the movie, blurring the lines between fiction and reality.
The Hernangómez family has a rich basketball background, with Juancho's older brother, Willy, also playing in the NBA, and his parents and sister having basketball careers as well. They played a role in convincing Juancho to take on the role of Bo Cruz in Hustle.
The Bo Cruz NBA story is at the center of Hustle, as he's a talented international basketball prospect, but was the actor who played Cruz an NBA player? Netflix's 2022 original movie stars Adam Sandler as a scout for the Philadelphia 76ers named Stanley Sugerman. While Adam Sandler is a big audience pull as the Hustle main character, Stanley's story completely revolves around the discovery of Bo Cruz and the difficult journey of trying to get him drafted by an NBA team. Even though Hustle is not based on a true story, the movie blurs the lines between what is fiction and what is true thanks to its cast.
A number of NBA stars play themselves in Hustle, including Shaquille O'Neal, Charles Barkley, Dirk Nowitzki, Trae Young, and Luka Dončić, while other NBA players such as Anthony Edwards and Kenny Smith play Hustle original characters. This includes Bo Cruz and though the talented international prospect is not a real NBA player, Hustle's Bo Cruz is played by a real-life professional named Juancho Hernangómez. It is Juancho's first acting role, something that might surprise viewers, and the role makes him a much bigger part of the NBA world.
RELATED: Bo Cruz's Draft Decision At The End Of Hustle Explained
Juancho Hernangómez's Pro & NBA Career Explained
Juancho Hernangómez Played For Six Different NBA Teams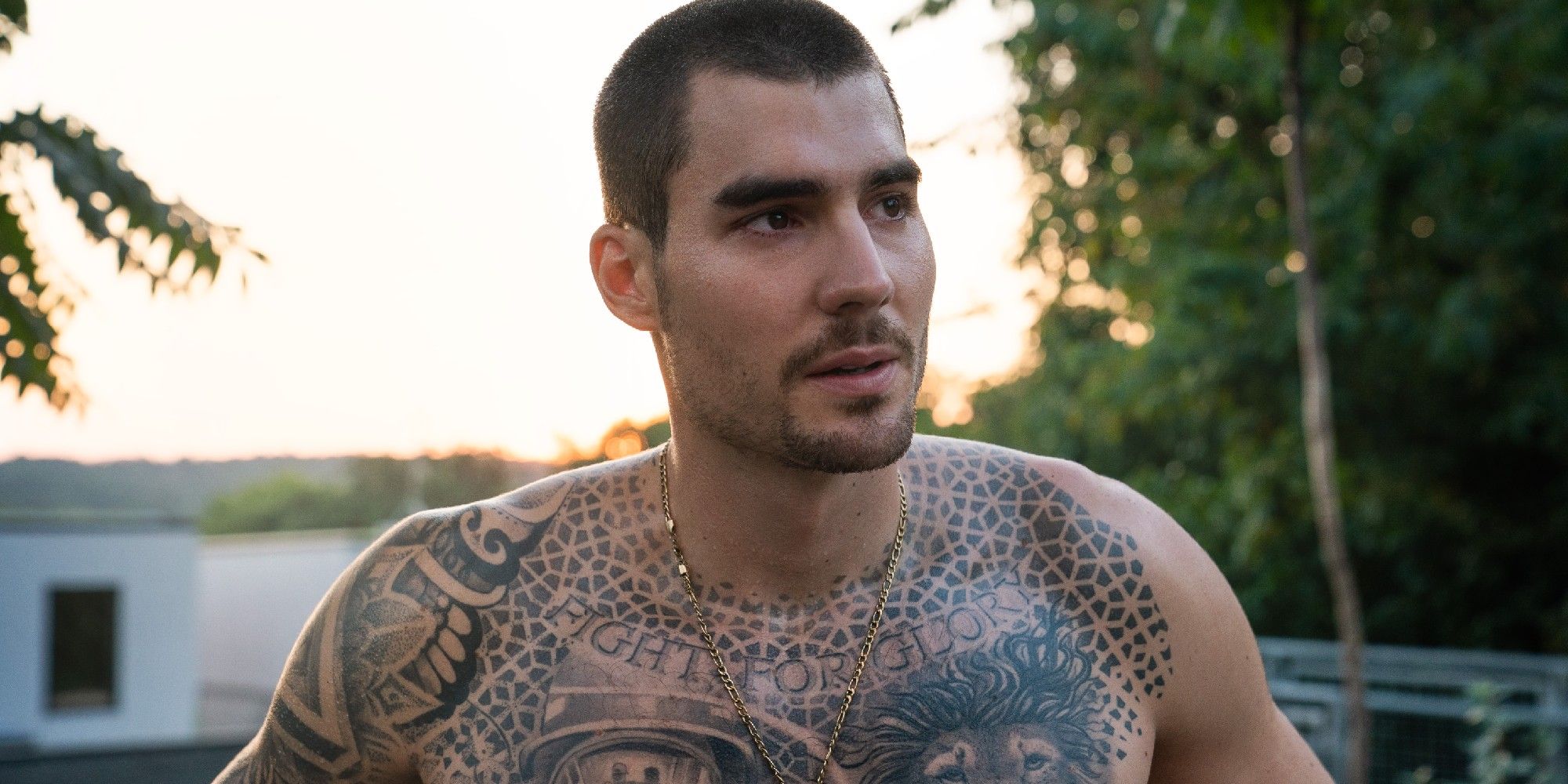 Born in 1995 in Spain, Juancho Hernangómez began playing professional basketball at the age of 17 when he signed a contract with CB Estudiantes in 2012. Before being the real person behind Bo Cruz, Juancho Hernangómez played on Spain's bronze medal-winning team in the 2013 FIBA Europe Under-18 Championship and the silver medal-winning teams that competed at the European Under-20 Championship in 2014 and 2015. By the end of the 2016 basketball season, Hernangómez won the ACB Best Young Player Award for his play internationally. He declared for the 2016 NBA Draft selection as a result.
Juancho Hernangómez was drafted by the Denver Nuggets in the 2016 NBA Draft, where he was a first-round pick and the 15th selection overall. He was a valuable role player for the team throughout his three-and-a-half seasons with the team, playing in 191 games and starting in 37. After being traded by the Nuggets, Hernangómez had briefer stints with the Minnesota Timberwolves, Boston Celtics, San Antonio Spurs, and Utah Jazz. The most interesting team on that list is the Celtics since that is how the Bo Cruz NBA fictional career started. For the Celtics, he played 18 games but had the least playing time of his career there.
In the summer of 2022, Hernangómez signed with the Toronto Raptors and also won the prestigious EuroBasket competition as part of the Spanish national team. In the 2022 season, Juancho Hernangómez played in 42 games for the Raptors. In those appearances, he started 10 games and finished the season averaging 14.6 minutes per game with 2.9 points, 2.9 rebounds, and 0.1 blocks per game. He only lasted one season in Toronto before leaving the NBA to join the Greek team Panathinaikos B.C. in 2023.
Hustle Is Full Of NBA Cameos
Shaquille O'Neal, Charles Barkley, Dirk Nowitzki, Trae Young, and Luka Dončić All Appeared In Hustle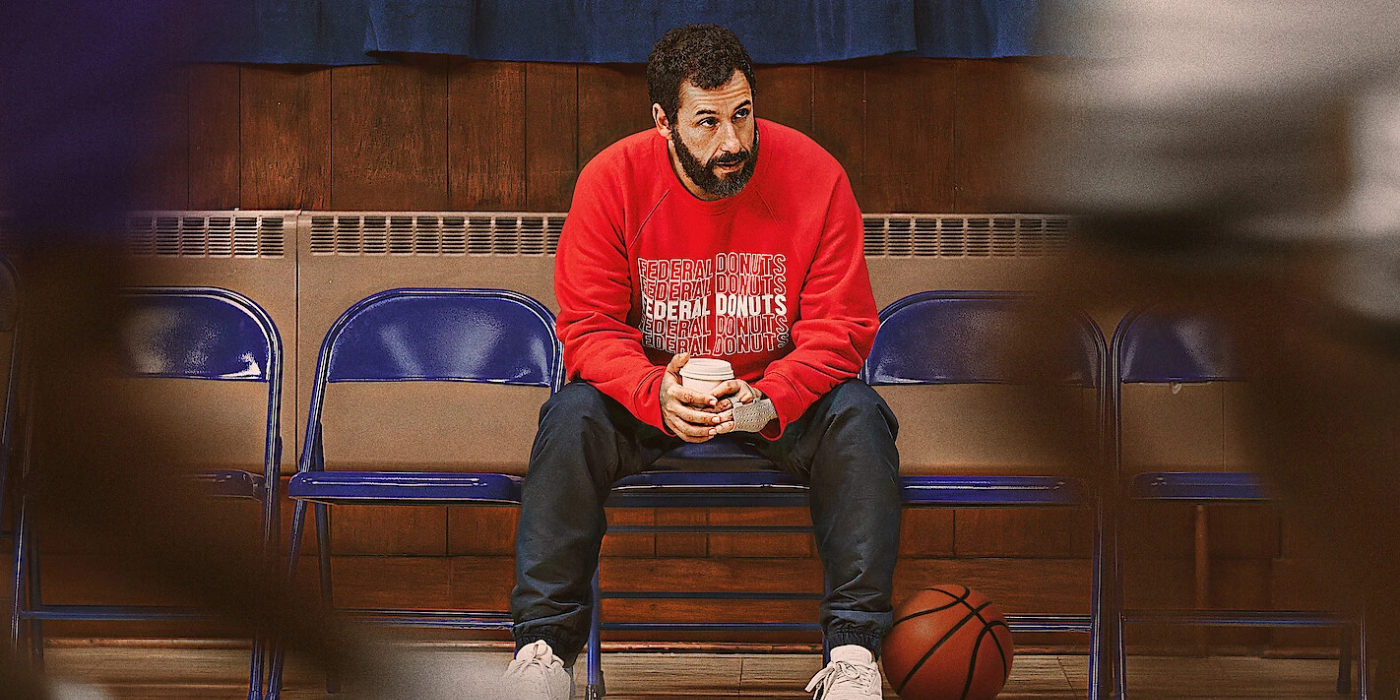 Hustle is based on the real struggle of NBA scouts and prospects, and as such there are many NBA cameos in the Adam Sandler movie Hustle. Some of these ball players play themselves, while others have roles that impact the plot. Other than Juancho Hernangómez, antagonist Kermit Wills is played by NBA star Anthony Edwards. Edwards is known for playing on the Minnesota Timberwolves team and even won an All-Rookie First Team honors award during his first year in the NBA. Orlando Magic player German-born Moritz Wagner also stars in Hustle as the prodigal import player Haas.
Basketball Hall of Famer Julius "Dr. J" Irving is considered one of the greatest Sixers to ever play, and he makes a cameo in Hustle. Retiring in 1987, the 63-year-old cameos as a part of the "Boa Challenge" which is inspired by a video of Dr. J dunking despite being 63 years old. Two-time MVP Dirk Nowitzki also makes a cameo in the fictional movie Hustle. The European ball player helps Stanley prove himself to Bo. Far from being easy dopamine hits, the presence of the real NBA throughout the movie lends a much-welcomed verisimilitude to the heart-warming feature.
The Entire Hernangómez Family Are Basketball Pros
Juancho Hernangómez's Father, Mother, Brother, & Sister All Played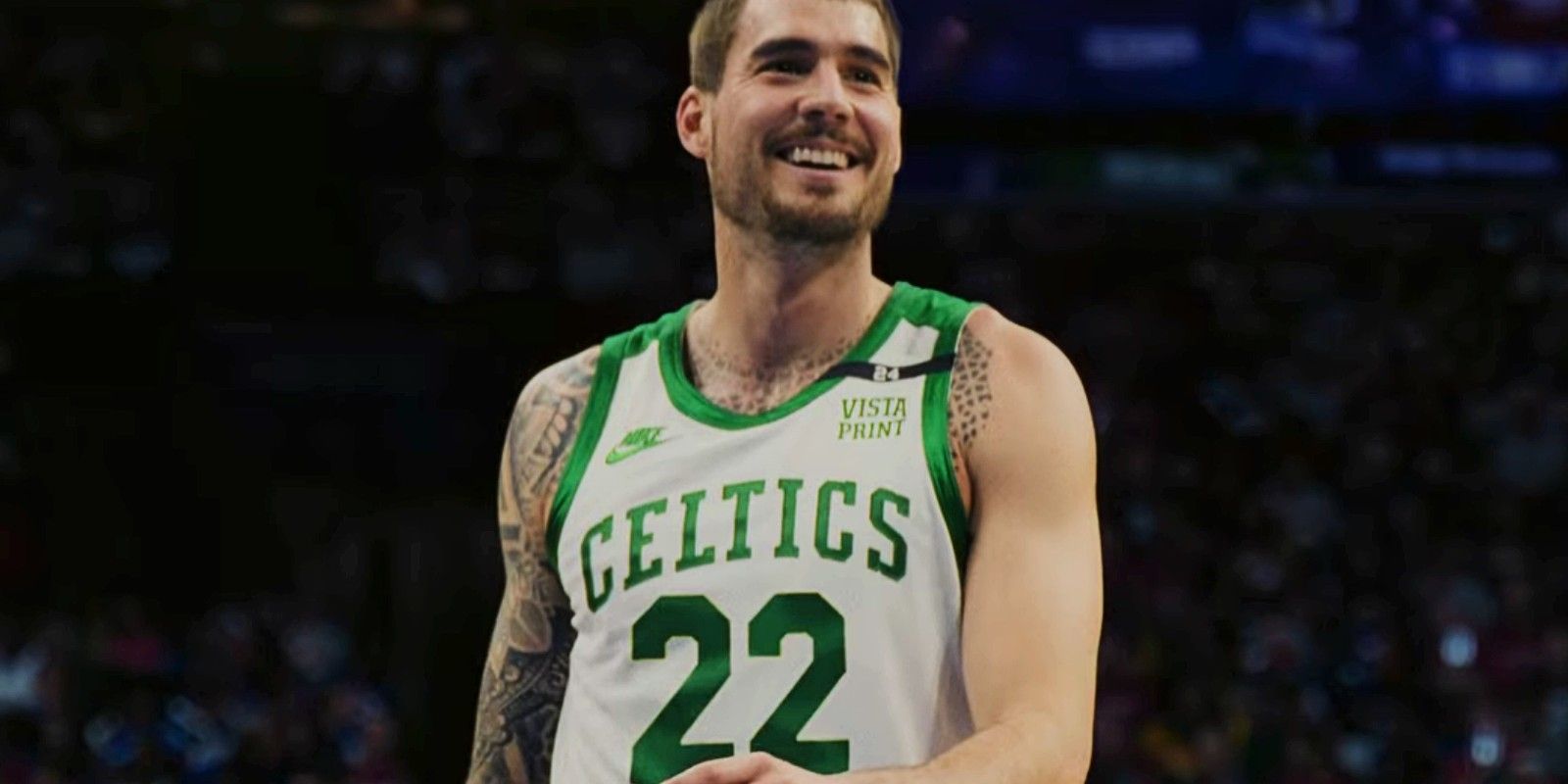 While Bo Cruz from Hustle isn't a real person, Juancho Hernangómez's family is probably worthy of a movie in their own right. The Hustle star's older brother, Willy Hernangómez, is an NBA veteran who plays for the New Orleans Pelicans. Their father, Guillermo Hernangómez Heredero, played for Real Madrid and Estudiantes in Spain.
The female side of the family is also part of the tradition, with his mother Margarita Geuer Draeger playing with the Spanish international team in the 1990s, and his younger sister currently playing for Estudiantes' youth team. Unlike Hustle's Bo Cruz, an outsider who is discovered playing street ball, the real Hernangómez has been around the world of professional basketball his entire life.
Juancho Hernangómez's Family Convinced Him To Play Bo Cruz In Hustle
Hustle Won Three People's Choice Awards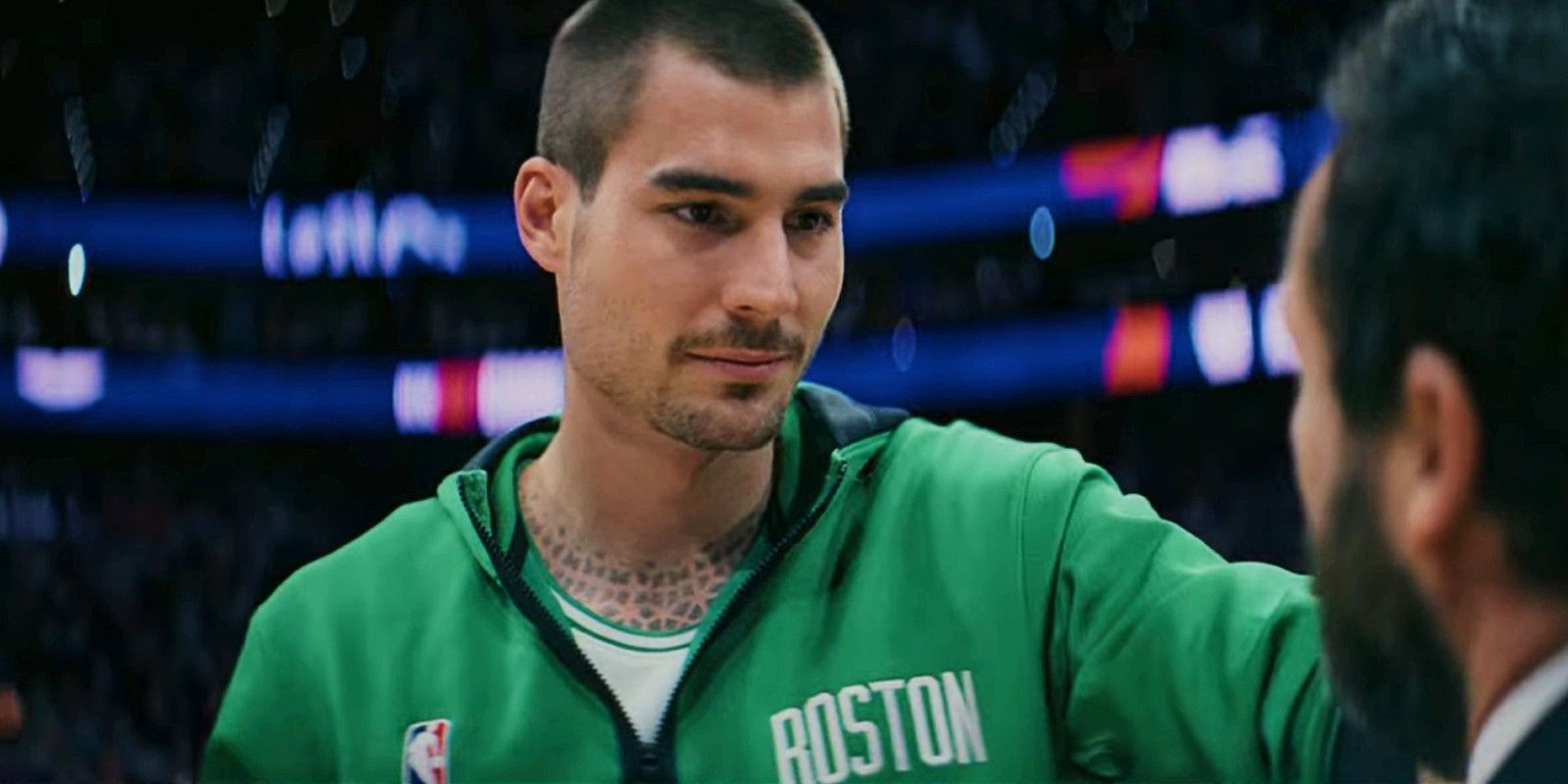 Juancho Hernangómez gave an outstanding performance as Bo Cruz in Hustle, but the real-life NBA player hadn't considered a career on the screen. Speaking at a Toronto Raptor's press day in 2022, Bo Cruz actor Juancho Hernangómez revealed that he and his character share more than just a career on the court and dreams of NBA stardom — they're both family-oriented. In fact, it was Hernangómez's family who convinced him to take the role of Bo Cruz in Hustle in the first place (via EuroHoops).
"I never expected to be in a movie. I never dreamed of being an actor. The pandemic hits. I was at my brother's place in Charlotte when he was still playing there. We were so bored. Being at home, doing nothing."
Hernangómez then went on to expand on his sister's role in producing the video which impressed Adam Sandler enough to land him the role of Bo Cruz.
"I just did it because my sister wanted to do the videos, to do something as a family, and they [casting agents] started liking it. I don't know why. And I kept going through the casting process. I was interviewed by the director, the acting teacher, and then Adam [Sandler]. They saw something. They saw talent or whatever it might be. Two years after, we just did the movie."
Hustle proved to be a breakout success for Adam Sandler and Netflix, and it's thanks in no small part to the real-life NBA player Juancho Hernangómez convincingly bringing fictional NBA player Bo Cruz to life — and it seems only fitting his real-life, also-professional-basketball-player family is partly responsible.
Source: EuroHoops
Release Date:

2022-06-08

Director:

Jeremiah Zagar

Cast:

Queen Latifah, Juancho Hernangómez, Ben Foster, Adam Sandler, Robert Duvall

Rating:

R

Runtime:

117 minutes

Genres:

sport, Comedy, Drama

Writers:

Taylor Materne, Will Fetters

Budget:

$21 million

Studio(s):

Netflix

Distributor(s):

Netflix