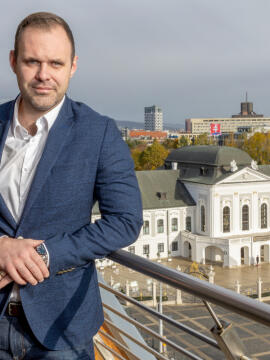 The discussion about the advantages and disadvantages of the home office in various forms is still ongoing. In the course of the last year, many companies tried to attract more employees to their workplaces, some of them juniors, others even juniors. The phenomenon of hybrid work has emerged, which combines the advantages of working from home and at the workplace. It seems that next year the hybrid home office phenomenon will be further established, even if fewer employees have access to it in Slovakia than in other European countries. TREND talked to Edgar Baker managing partner Jakub Fekiač about how the trend of hybrid work could develop in the coming year.
The view of the home office is evolving dynamically. Some company bosses are looking for compromises in hybrid work, others are more strict and want to have people in the workplace most of the time or even all the time. What do you think will be the trend in 2024?
Home office and hybrid work model are still the topic of many companies. We perceive the greatest acceptance within the IT sector, as well as in other areas of the service sector. The problem of implementing a home office is especially evident in manufacturing companies, where a significant number of employees work directly in the production process and management and back-office departments are often expected to physically participate in the workplace. The decision is mostly not up to local management, the strategy is set corporate-wide worldwide, as the main trigger for these changes was a global event – ​​the covid pandemic. However, technology companies have adopted the hybrid model quickly and are adapting their conditions to work from home more efficiently.
Those who previously worked from home mostly adopted hybrid work. Will it be typical for 2024 as well?
Certainly yes. As long as a person achieves results and at the same time saves his private time for commuting to work, the employer has little reason to change anything. However, if he is transferred to another project with a greater need for physical participation in the workplace or if the performance of the given employee decreases, hybrid work may not be a matter of course.
In your opinion, are there areas and positions where working from home is of the greatest importance and being in the workplace does not help it at all?
Subscribe to TREND for the best price starting from €1/week
Full access to premium articles and archive
Premium access to Medialne, TRENDreality and ENJOY websites
Less advertising on TREND.sk
Order a subscription

Already subscribed?

Log in