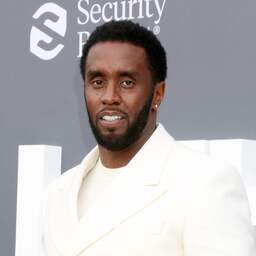 Singer Cassie is suing her ex-boyfriend Sean 'Diddy' Combs for assault and rape. That reports
The New York Times
. Cassie states that the abuse lasted a total of ten years. Combs denies the allegations.
Cassie filed charges against her ex in federal court on Thursday, according to the newspaper. The pair had an on-again, off-again relationship for more than ten years. Cassie was also under contract with Combs' record label for a long time.
The singer states that the systematic abuse started shortly after their meeting in 2005. The singer was 19 years old at the time, Combs was fifteen years older. She claims Combs beat her and forced her to have sex with others while he filmed it. In 2018, just before the final end of their relationship, Combs allegedly broke into her home and raped her.
"After years of silence and darkness, I am finally ready to tell my story," says Casandra Ventura, which is Cassie's real name. "I want to come forward, especially as an example to other women who experience violence and abuse in their relationships."
The lawyer for Combs, now 54, calls the charges "offensive and bizarre." According to the lawyer, Cassie has demanded tens of millions over the past six months. If she did not get the money, the lawyer said she would write a book about their relationship that would harm Combs.
Cassie's legal team says Combs allegedly offered his ex "an eight-figure sum" to prevent her from going public with her stories.