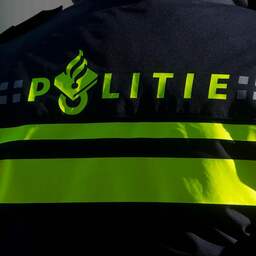 Nov 17, 2023 at 12:26 am Update: 11 minutes ago
A 55-year-old man from The Hague must have regretted his decision on Tuesday evening Investigation Requested to watch. When he himself came into the picture because of a store robbery, his wife recognized him. Then she delivered him to the police station.
The Scheveningen police reported this Instagram. The man is now in custody and further investigations are underway.
With something tasty to eat and drink on the couch, the man decided to go to work himself Investigation Requested to watch. When images of a shop robbery at a jewelry store in Rotterdam-Kralingen came up, his wife immediately recognized him.
"The fun on the couch was of course hard to find at that time and his wife immediately delivered him to our station," the Scheveningen police wrote.
The 55-year-old resident of The Hague is the third suspect arrested in the case, reports said RTL News. The robbery took place last summer. There were no other customers inside at the time of the robbery, but there were two employees. They were threatened with a firearm. The robbers then ran away with the jewelry.