Summary
Bringing back beloved legacy characters in a movie franchise reboot can either reinvigorate interest or disappoint fans and taint the source material forever.
Franchise reboots often introduce an entirely new cast of characters, but sometimes, bringing back fan favorites can remind audiences of what made the original films great.
A successful franchise reboot reintroduces a character in a way that gives them new life while keeping their original characterization intact, pleasing both old and new fans.
Rebooting a movie franchise is always a risk, but bringing back beloved legacy characters can help it pay off. Successful revivals can reinvigorate interest in a popular franchise from decades earlier, or it can disappoint fans and taint the source material forever. Often, franchise reboots will introduce an entirely new cast of characters to distinguish the reboot from the original series.
Other times, franchise reboots will bring back characters that were fan favorites in the original movies. This can also be a great risk, either paying off by reminding fans of the characters they loved or destroying their legacies. Every once in a while, a franchise reboot gets it completely right and reintroduces a character in a way that gives them new life while keeping their original characterization intact.
10
Sydney Prescott – Scream (2022)
Other Appearances: Scream (1996), Scream 2, Scream 3, Scream 4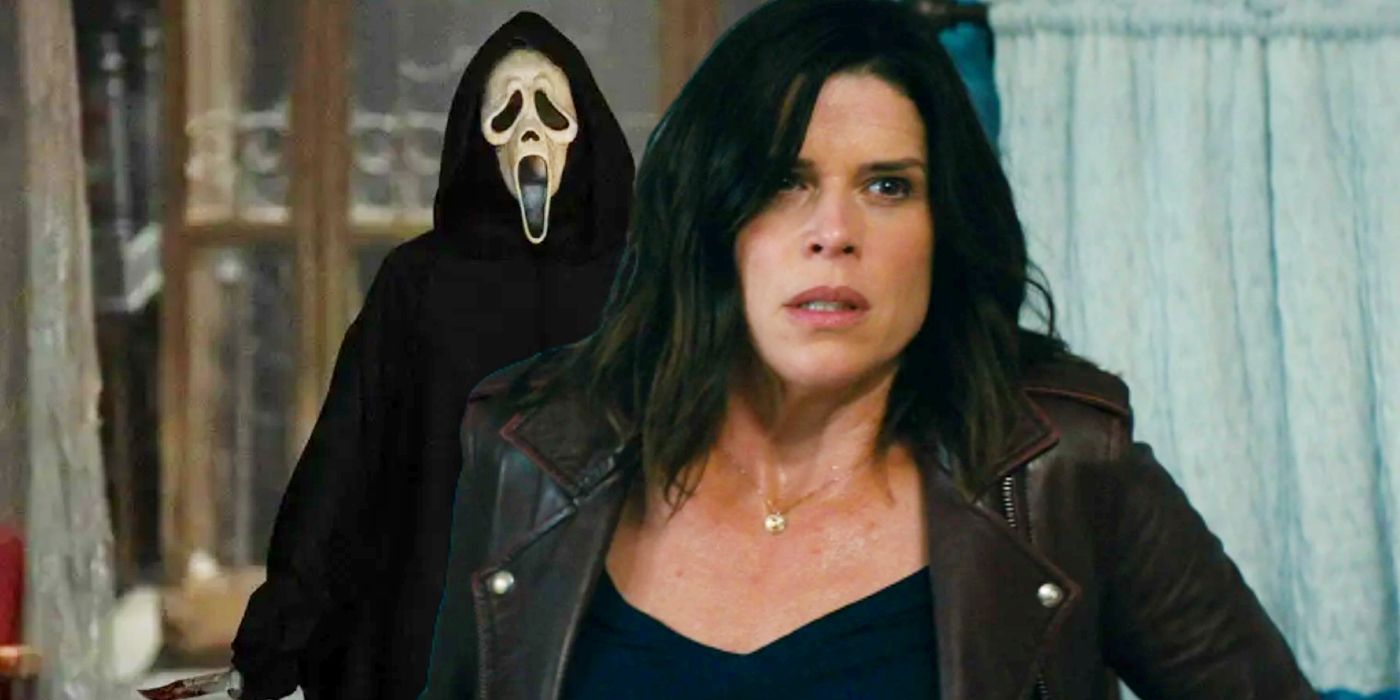 Release Date

January 14, 2022

Director

Tyler Gillett, Matt Bettinelli-Olpin

Cast

Mason Gooding, Melissa Barrera, Mikey Madison, Neve Campbell, David Arquette, Jenna Ortega, Kyle Gallner, Courteney Cox, Sonia Ammar, Marley Shelton, Dylan Minnette, Jasmin Savoy Brown, Jack Quaid

Rating

R

Genres

Horror, Mystery, Thriller
Neve Campbell's smart and capable Sidney Prescott was one of the reasons that the Scream franchise took off. She appeared in each of the original four films, which saw various Ghostface killers targeting her and her friends. In 2022, when the franchise was rebooted by Spyglass, Sidney was one character that it was essential to include.
Scream (2022) was the first installment in the franchise made after creator Wes Craven's death, and it introduces a new generation of characters that are targeted by a new Ghostface killer. Despite this fresh direction, the film featured returns from Sidney, as well as Gale Weathers (Courteney Cox) and Dewey Riley (David Arquette). Sidney's return reminded audiences of what made her such a great final girl in the first place, while the movie handed the franchise off to a new generation.
9
Death – Bill and Ted Face the Music
Other Appearances: Bill and Ted's Bogus Journey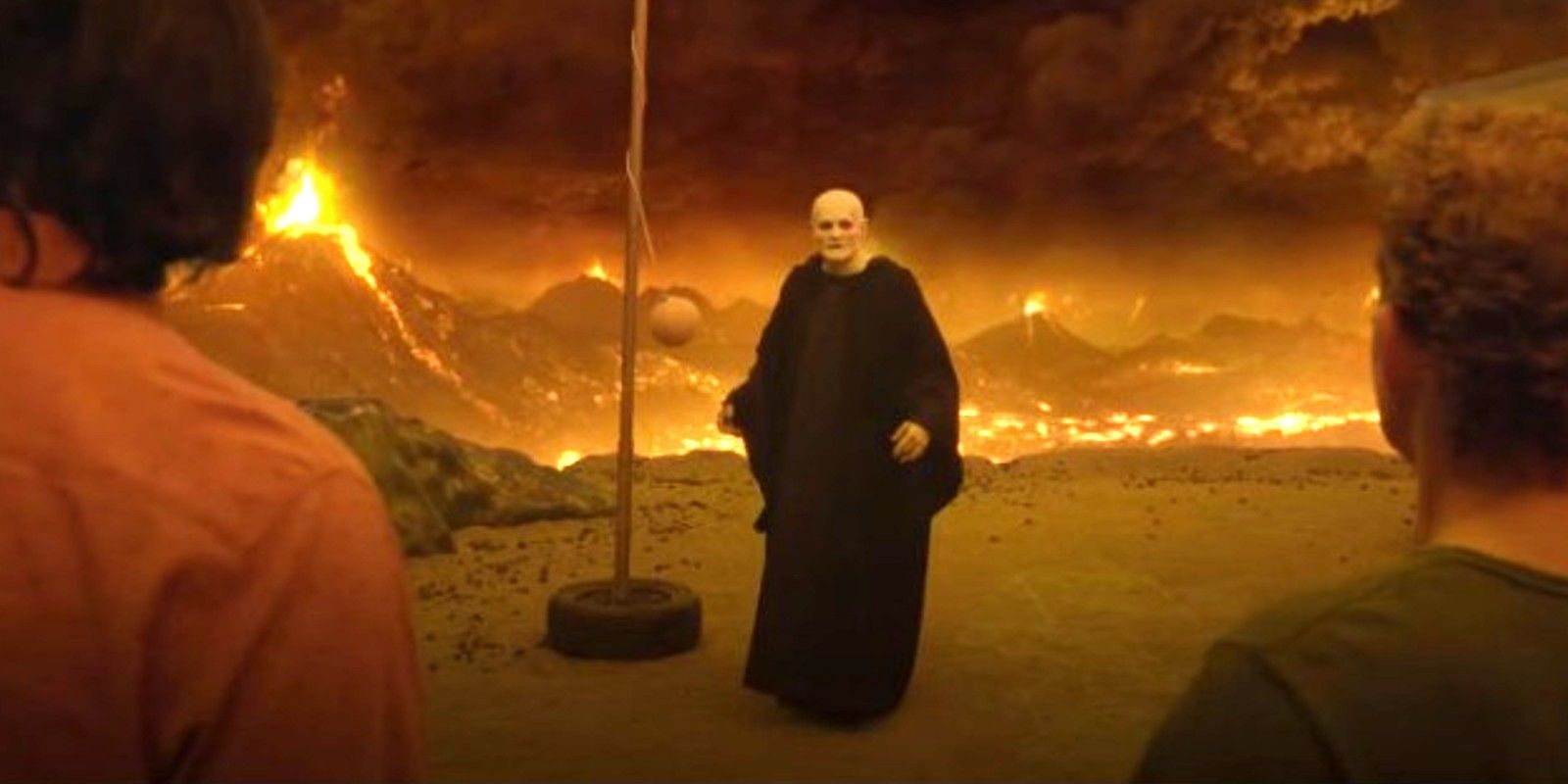 Release Date

August 28, 2020

Cast

Alex Winter, Keanu Reeves, Samara Weaving, Brigette Lundy-Paine, Anthony Carrigan, Kristen Schaal, Holland Taylor, Jayma Mays, Amy Stoch, Jillian Bell, Kid Cudi, William Sadler, Hal Landon Jr., Beck Bennett, Erinn Hayes

Rating

PG-13

Genres

Sci-Fi, Comedy, Music
The sequel to the sci-fi comedy following two lovable slackers, Bill and Ted's Bogus Journe, took an even more surreal direction than the first movie. At the beginning of the film, Bill and Ted were killed by their evil robot counterparts, and they met Death (William Sadler). In a hilarious callback to The Seventh Seal, Bill and Ted challenged Death to a series of games for their lives. The metal-head best friends actually succeeded in defeating Death in intense games of Battleship, Twister, and Clue. By the end of the film, they befriended Death, who joined their band.
Related: Bill & Ted 3: Every Easter Egg & Reference In Face The Music
The third installment in the Bill and Ted universe, Bill and Ted Face the Music took place in 2020, nearly 30 years after Bogus Journey. A grown-up Bill and Ted, along with their daughters and famous musicians across time periods, were tasked with writing a song to save the universe. In order to do so, they reunited with their old bandmate: Death. Death's return reminded audiences of the hilariously absurd tone that always defined the series, and it allowed for more humorous storylines, as Death was hurt by the fact that Bill and Ted went solo.
8
Leia – Star Wars: Episode 7 – The Force Awakens
Other Appearances: A New Hope, The Empire Strikes Back, Return of the Jedi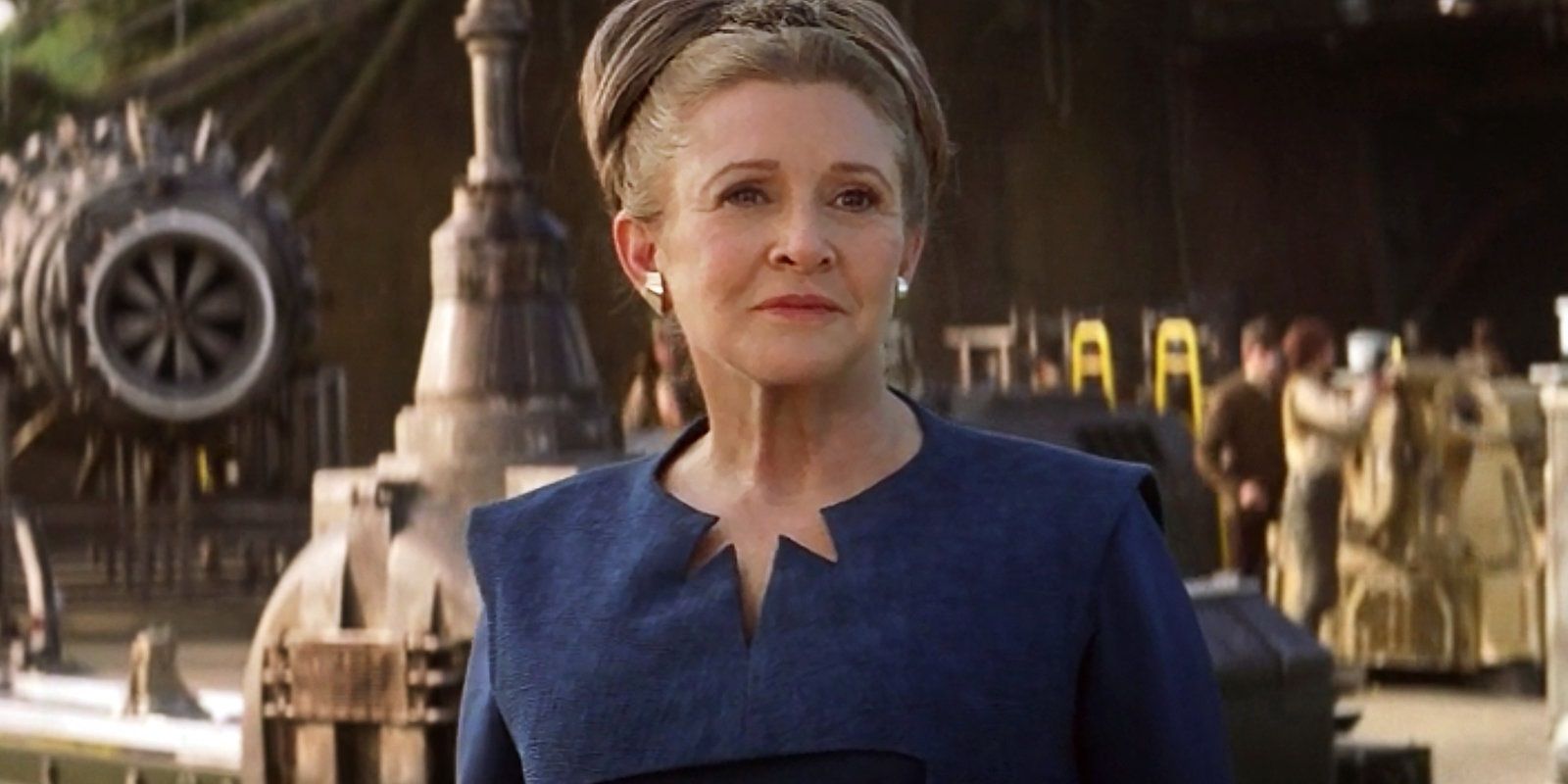 Release Date

December 17, 2015

Cast

Daisy Ridley, John Boyega, Oscar Isaac, Harrison Ford, Mark Hamill, Carrie Fisher, Adam Driver, Andy Serkis, Lupita Nyong'o, Max Von Sydow, Peter Mayhew, Simon Pegg

Rating

PG-13

Genres

Action, Adventure, Fantasy, Sci-Fi
Princess Leia is one of the most iconic female characters in film history, and she inspired a generation of girls to realize they could be just as powerful as the legendary rebel. In the sequel trilogy to the original Star Wars movies, Leia transitioned from princess to general, with her leading the new Rebel Alliance. While Leia took a secondary role to new main characters like Rey, Finn, and Poe, she remained an important part of all three films. Carrie Fisher's tragic death in 2016 reminded the world of Leia's impact, both in the Star Wars universe and the real world, making her return in the sequels even more powerful.
Related: 10 Times Princess Leia Was More Important Than Luke Skywalker In Star Wars
7
Rocky – Creed
Other Appearances: Rocky, Rocky II, Rocky III, Rocky IV, Rocky V, Rocky Balboa
Release Date

November 25, 2015

Cast

Phylicia Rashad, Tessa Thompson, Michael B. Jordan, Graham McTavish, Sylvester Stallone

Rating

PG-13

Genres

sport, Drama
The Rocky series is one of the most beloved sports franchises of all time. After six films focused on Sylvester Stallone's legendary boxer Rocky Balboa, Ryan Coogler took the franchise in a new direction with the Creed series. Released in 2015, Creed starred Michael B. Jordan as Adonis, the son of Rocky's former rival, Apollo Creed (Carl Weathers), a beloved antagonist-turned-hero whose career was based on that of the legendary Muhammad Ali. Stallone returned as Rocky in the Creed films to mentor Adonis. The return of Rocky brought back powerful feelings of nostalgia and made the Creed series just as heartwarming as its predecessor.
6
Kermit – The Muppets (2011)
Other Appearances: The Muppet Movie, The Great Muppet Caper, The Muppets Take Manhattan, The Muppet Christmas Carol, Muppet Treasure Island, Muppets From Space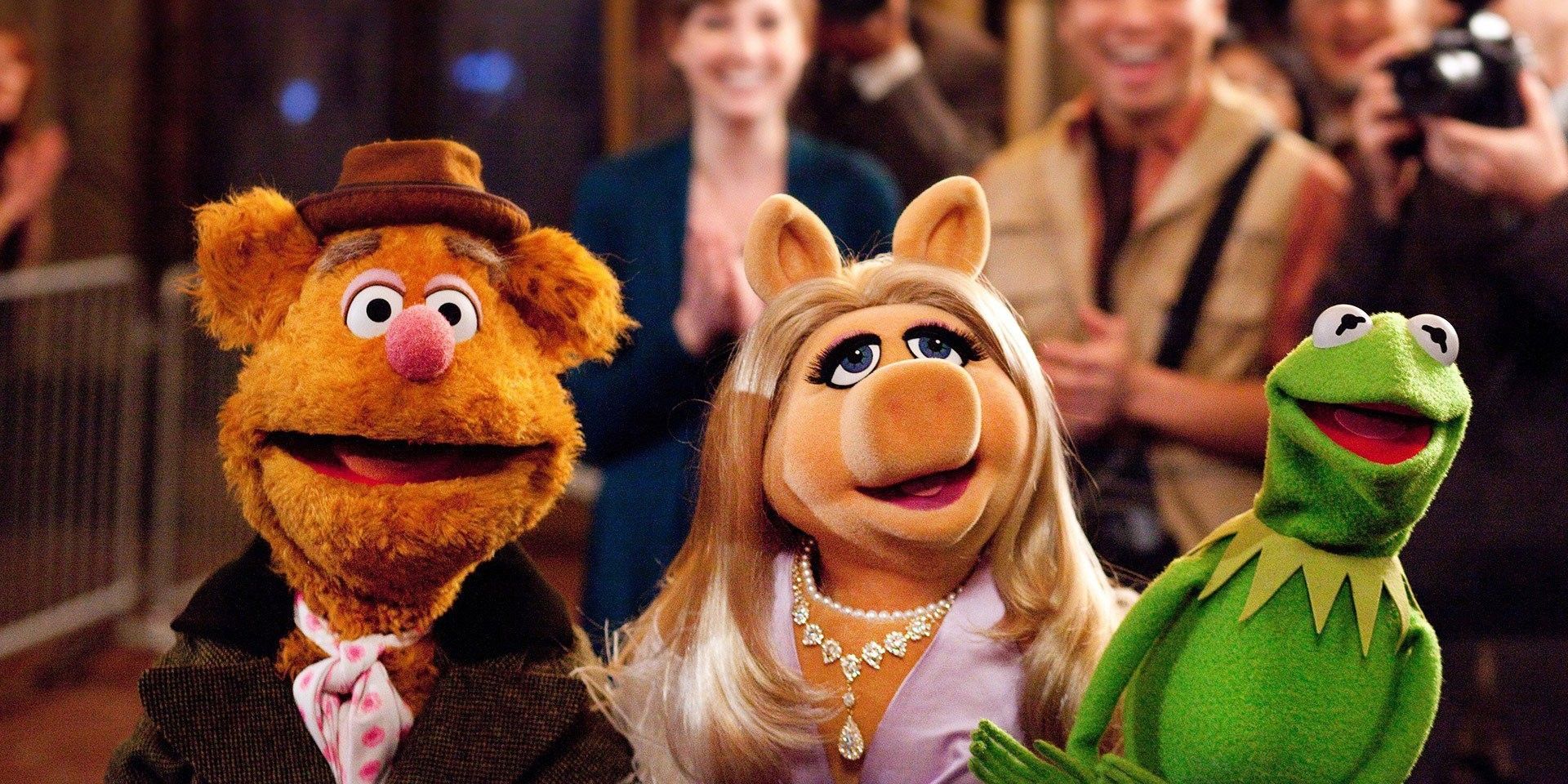 Release Date

November 23, 2011

Cast

Eric Jacobson, Bill Barretta, Matt Vogel, Peter Linz, Steve Whitmire, Dave Goelz, David Rudman

Rating

PG

Genres

Comedy
The first Muppet movie in 12 years, 2011's The Muppets followed three of Kermit's biggest fans: Gary (Jason Segel), Mary (Amy Adams), and Walter (voiced by Peter Linz). In this world, the Muppets were all but forgotten. In a scene that inspired an iconic Kermit the Frog meme, the three Muppet fanatics found Kermit and convinced him to get the gang back together to save their studio from being destroyed by an oil baron. Kermit's cinematic return, where his silhouette was lit from behind, instantly reminded audiences of the beloved frog and his inimitable role as leader of the Muppets.
5
Laurie Strode – Halloween (2018)
Other Appearances: Halloween (1978), Halloween II (1981), Halloween H20: 20 Years Later, Halloween: Resurrection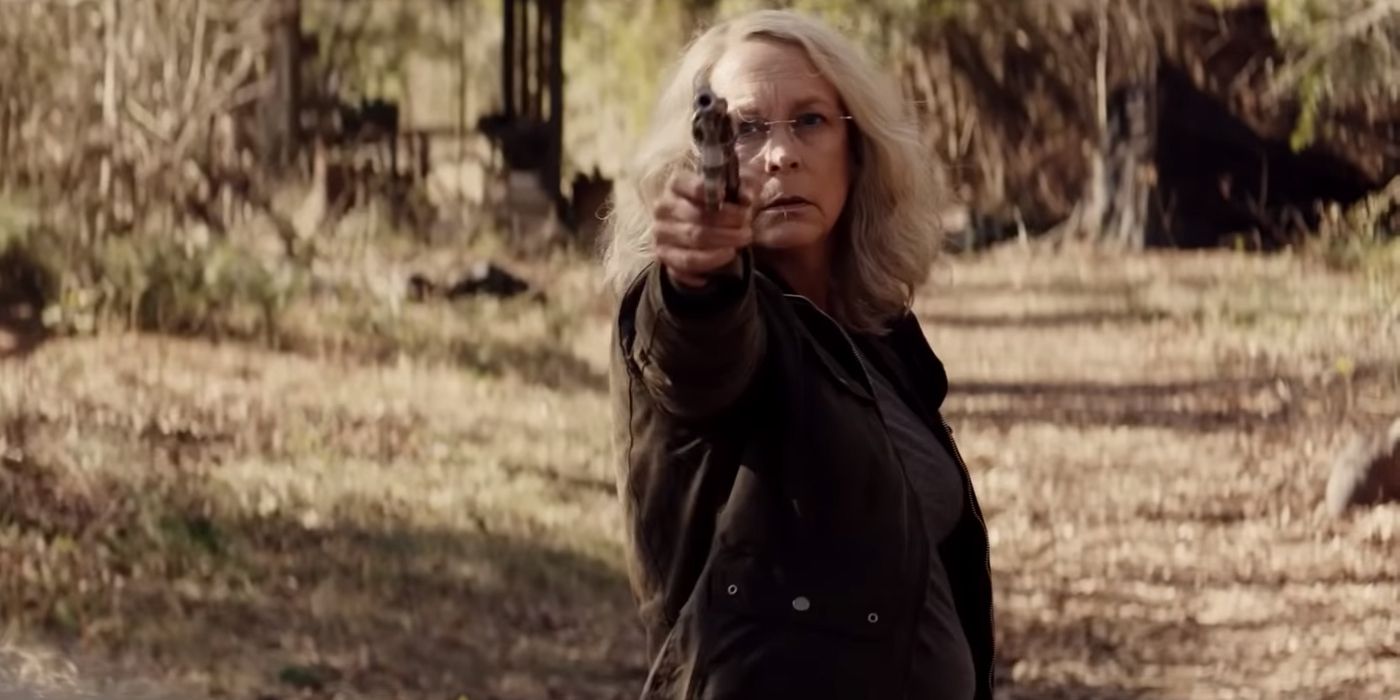 Release Date

October 19, 2018

Cast

Jamie Lee Curtis, Judy Greer, Andi Matichak, Will Patton, Virginia Gardner, James Jude Courtney, Nick Castle

Rating

R

Genres

Horror, Thriller
In 1978, Jamie Lee Curtis' Laurie Strode made her mark as one of the most memorable final girls in slasher history as she survived Michael Myers' reign of terror in Halloween. The low-budget John Carpenter-directed thriller was a massive success and spawned a number of sequels, reboots, and imitators. The large crop of Halloween sequels were hit-or-miss as a whole, but David Gordon Green's 2018 reboot stood out as one of the best interpretations of the horror classic. Laurie returned to take on her tormentor again 40 years later, this time with the help of her daughter and granddaughter. The film brought new life to the beloved character.
4
Deckard – Blade Runner 2049
Other Appearances: Blade Runner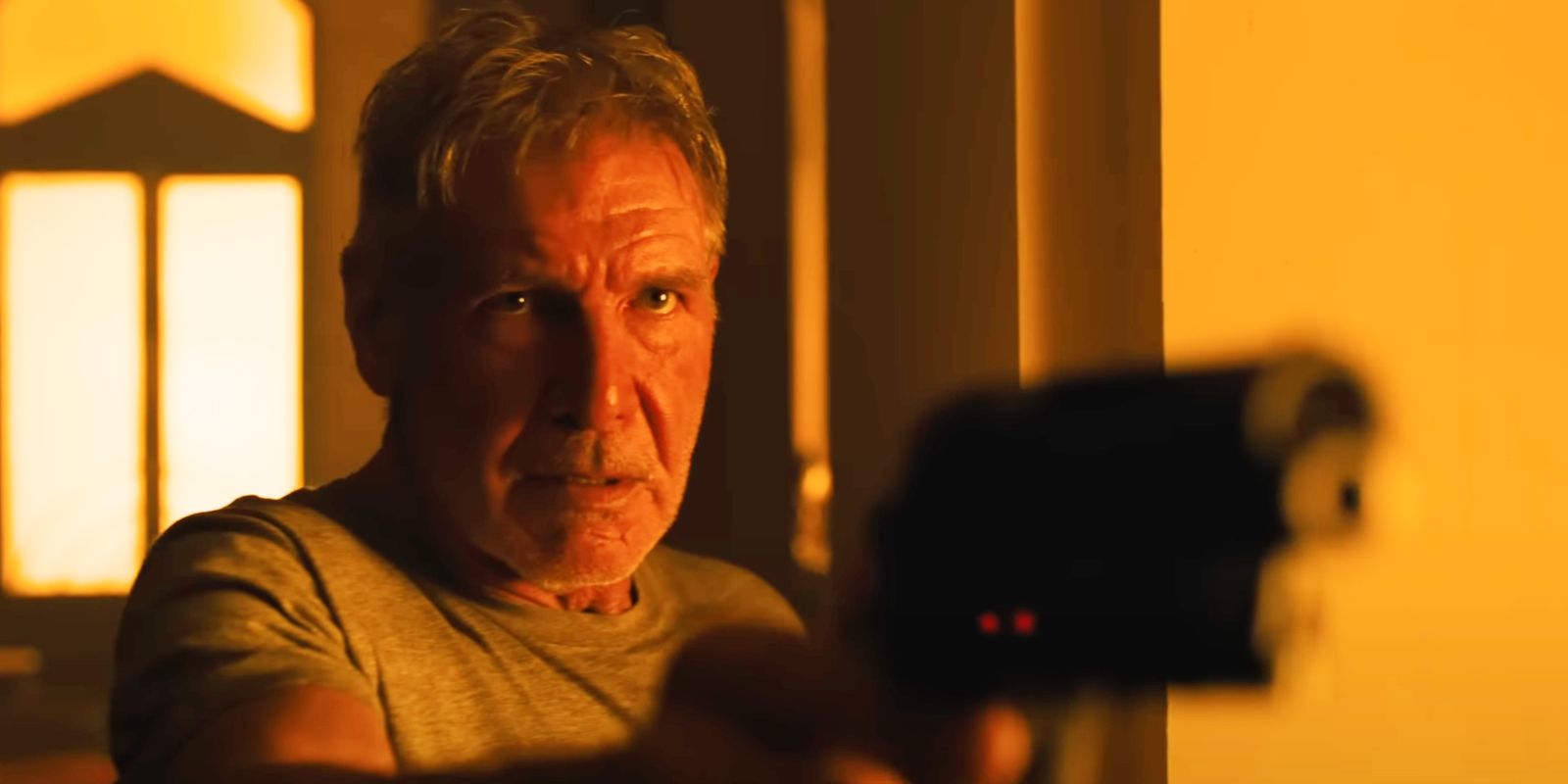 Release Date

October 6, 2017

Cast

Ryan Gosling, Harrison Ford, Jared Leto, Ana De Armas, Robin Wright, Lennie James, Dave Bautista, Carla Juri, Hiam Abbass, Barkhad Abdi, David Dastmalchian, Mackenzie Davis, Sylvia Hoeks

Rating

R

Genres

Sci-Fi
Blade Runner 2049 was perhaps the most ambitious attempt at a legacy franchise reboot. Denis Villenueve's sequel to the 1982 film introduced modern special effects and expanded the world, imagining how the universe might have changed over thirty years. The reboot replaced Harrison Ford's complicated protagonist with Ryan Gosling's K, a Replicant that believed he was destined for more. Throughout the film, K searched for Deckard, finding him in a visually stunning sequence that reminded audiences of the former cop's complex nature. Blade Runner 2049 may not have been a box office success, but it remains one of the greatest uses of an original character in a reboot.
3
Trinity – The Matrix Resurrections
Other Appearances: The Matrix, The Matrix Reloaded, The Matrix Revolutions
Release Date

December 22, 2021

Cast

Keanu Reeves, Jessica Henwick, Priyanka Chopra Jonas

Rating

r

Genres

Action, Sci-Fi, Thriller
The Matrix Resurrections may have been divisive, but it succeeded at expanding Trinity's role in the story. Trinity was always more than just a love interest for Neo, proving herself as a capable fighter and an interesting character on her own. But when her character was killed in The Matrix Revolutions, many were disappointed. Luckily, Trinity returned in the fourth installment of the series, placed back into a new version of the Matrix alongside Neo. Given a new identity as a married woman named Tiffany, Trinity had to wake up and follow her true destiny. This storyline enriched Trinity's powerful relationship with Neo and strengthened her character as an individual.
2
Detectives Mike Lowrey and Marcus Burnett – Bad Boys For Life
Other Appearances: Bad Boys, Bad Boys 2
Release Date

January 17, 2020

Cast

Will Smith, Martin Lawrence, Kate del Castillo, Joe Pantoliano, Vanessa Hudgens, Alexander Ludwig, Charles Melton

Rating

R

Genres

Action, Crime
Michael Bay's action series starring Will Smith and Martin Lawrence became one of the defining movie series of the turn of the 21st century. The franchise's third installment, Bad Boys for Life, was directed by Adil El Arbi and Bilall Fallah instead of Bay, but it still maintained what made the first two films so engaging. The return of the two detectives was essential, and their reimagining as middle-aged men going through a midlife crisis brought a new perspective to the franchise as well.
1
John Kramer – Saw X
Other Appearances: Saw, Saw II, Saw III, Saw IV, Saw V, Saw VI, Saw VII, Jigsaw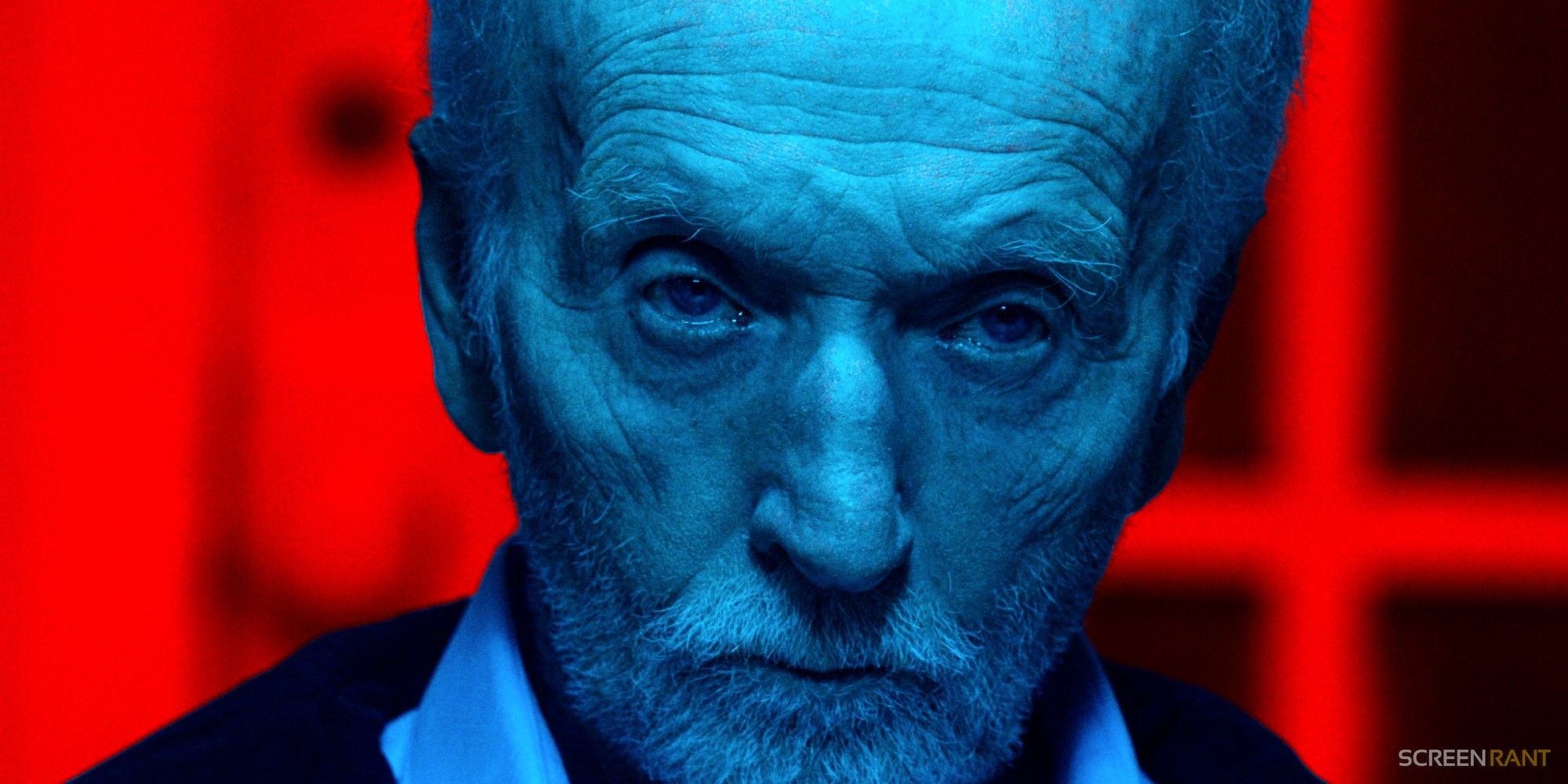 Tobin Bell's performance as the twisted Jigsaw was part of what made the Saw franchise transform from a low-budget thriller to one of the most lucrative horror franchises of all time, with 10 entries released since 2001. From the beginning, John Kramer was established as a dying man, killing others who lacked the will to live after receiving a cancer diagnosis. Still, when John Kramer died in Saw III, it left the franchise directionless. The following films set up imitators of Jigsaw and still featured Bell through flashback scenes, but it was clear the franchise suffered after losing its main villain.
Thankfully, Saw X, which took place in between Saw and Saw II, brought John back as the main character. Audiences relished being able to watch the original Jigsaw carry out his revenge on fake healthcare workers that scammed him, and they rejoiced when his protégé, Amanda Young, returned as well. The return of John Kramer made Saw X the first in the franchise with a "fresh" Rotten Tomatoes score, proving how important Kramer was to the story.