This article contains discussions of sexual assault, sexism, and racism.
Summary
Bohemian Rhapsody faced criticism for its portrayal of Freddie Mercury's bisexuality and for fictionalizing events, challenging the patience of devoted fans.
Blonde received backlash for its questionable treatment of sexual assault and abortion, with some calling it "anti-abortion propaganda dressed up as art."
The casting of Zoe Saldaña instead of a Black woman in Nina sparked controversy, leading Saldaña to express regret for accepting the role.
Given the enduring impact of countless historical and cultural figures — and the myriad lives they've touched — it's unsurprising that so many real-life stories find themselves made into biopics, but some are more controversial than others. Regardless of a film's quality or faithfulness to real events, historians and diehard fans will inevitably have some qualms with the end result. However, some biopics go beyond dividing ardent fans and subject historians and cause a true media frenzy over their controversial depictions of real people and real events.
Whether such biopics contain egregious inaccuracies, ludicrous plot inventions, or perpetuate offensive stereotypes, they tend to ignite intense debates among moviegoers. The genre has witnessed plenty of controversial films, but some stand out as the most divisive.
RELATED: 10 Movies Based On Real People That Are More Than Just A Biopic
10
Bohemian Rhapsody (2018)
Why It's Controversial: Its Depiction Of Bisexuality & Poor Editing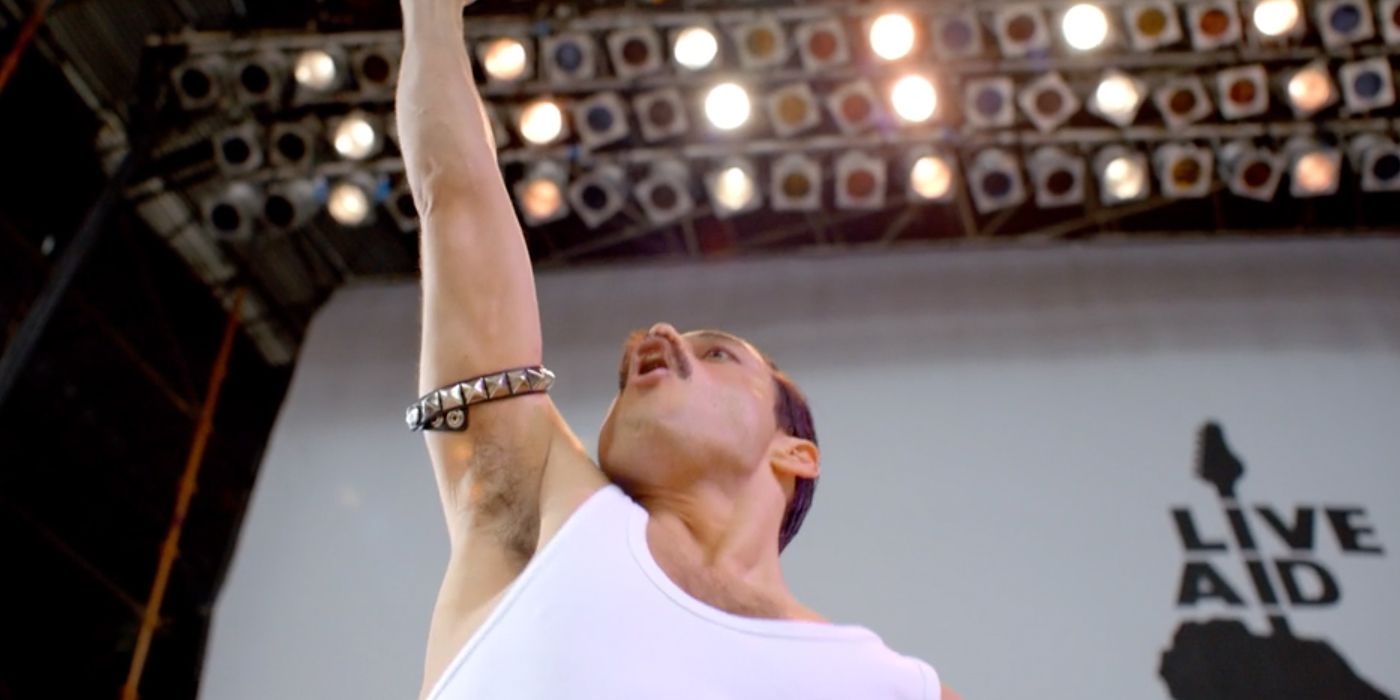 Release Date

November 2, 2018

Cast

Ben Hardy, Aidan Gillen, Gwilym Lee, Mike Myers, Rami Malek, Lucy Boynton, Tom Hollander, Michelle Duncan, Joseph Mazzello, Allen Leech

Rating

PG-13

Runtime

2h 14m

Genres

Biography, Drama, Music
Despite Rami Malek's transformative and Oscar-winning performance, Bohemian Rhapsody faced substantial criticism. Many, including Vox, criticized its handling of Freddie Mercury's bisexuality. The film allocated a significant portion of screen time to Mercury's relationships with women, while downplaying his same-sex relationships. In its portrayal of his relationships with men, the film was accused of perpetuating stereotypes, including potentially harmful ideas like portraying Mercury as predatory.
Beyond issues with representation, the film was criticized for exaggerating and fictionalizing events in both the band's trajectory and Mercury's personal life. Naturally, this challenged the patience of devoted fans. The film's win for Best Editing at the Academy Awards sparked further backlash, as online clips highlighted the ridiculous win and shoddy filmmaking.
9
Blonde (2022)
Why It's Controversial: Handling Of Sexual Assault & Abortion
Release Date

September 23, 2022

Cast

Scoot McNairy, Sara Paxton, Spencer Garrett, Bobby Cannavale, Ana De Armas, Dan Butler, Adrien Brody, Garret Dillahunt, Rebecca Wisocky, Michael Masini, Luke Whoriskey, Toby Huss, Ned Bellamy, Julianne Nicholson, Lucy DeVito, Evan Williams, Chris Lemmon, Xavier Samuel, David Warshofsky

Rating

NC-17

Runtime

2h 46m

Genres

Mystery, Biography, Drama
Blonde sparked intense debate due to its sprawling three-hour runtime, disconcertingly collage-like structure, and its hyper-fantastical portrayal of Norma Jean, aka Marilyn Monroe. The film faced heightened controversy for its depiction of Monroe being coerced into having an abortion, a narrative choice that drew backlash, particularly given the lack of evidence that Monroe ever underwent such a procedure.
The inclusion of a poorly executed and peculiar CGI fetus further fueled criticism, with some branding it an egregious and unnecessary addition. The Verge went so far as to label the film "anti-abortion propaganda dressed up as art." The biopic also drew scrutiny for its lackluster portrayal of a complex woman, with The New York Times suggesting that it was "more interested in examining [Monroe's] body […] than getting inside her mind."
8
Nina (2016)
Why It's Controversial: The Casting Of Zoe Saldaña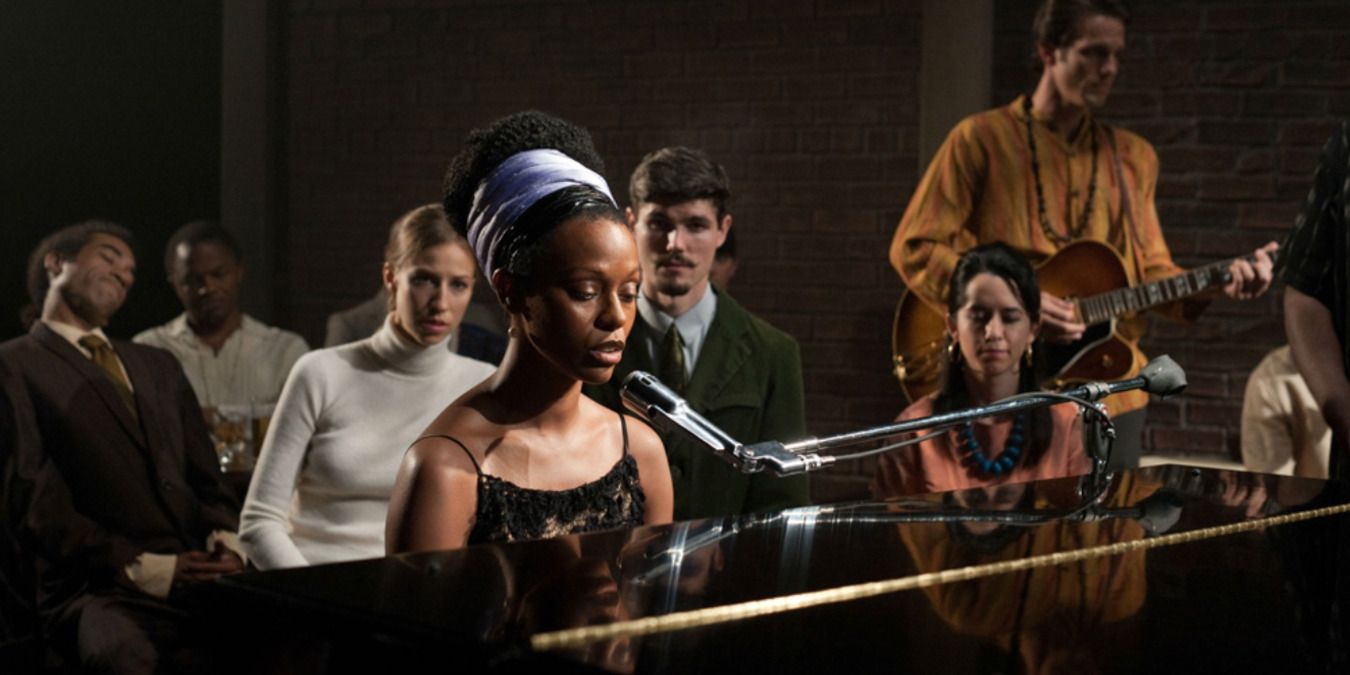 This 2016 biopic portraying the life of American musician and civil rights activist Nina Simone stirred severe controversy due to the casting of Zoe Saldaña, an Afro-Latina actress, in the lead role. Saldaña's transformation involved the use of heavy makeup to depict the darker-skinned Simone, a choice she later expressed regret for — and one that caused Simone's family and estate to refuse to promote the film.
In a 2020 Instagram interview with Pose creator Steven Canals, Saldaña voiced remorse for accepting the role, saying, "I should have never played Nina," and acknowledged the importance of casting a Black woman. Beyond the casting issue, the film faced additional criticism for its cliché storytelling and flat execution, resulting in a shockingly low 2% score on Rotten Tomatoes.
7
Green Book (2018)
Why It's Controversial: Its Use Of Harmful Tropes & Stereotypes
Release Date

November 21, 2018

Cast

Iqbal Theba, Viggo Mortensen, Sebastian Maniscalco, Mahershala Ali, Brian Stepanek, Linda Cardellini, Tom Virtue, P. J. Byrne, Don Stark

Rating

PG-13

Runtime

130minutes

Genres

Drama
Inspired by the true story of African American pianist Don Shirley (played by Mahershala Ali) and his Italian American driver and bodyguard, Frank Vallelonga (played by Viggo Mortensen), Green Book won Best Picture at the Academy Awards, along with Best Supporting Actor for Ali. However, the film sparked intense debates over its accuracy and its depiction of the friendship between two men of different races in the 1960s American South.
Indie Wire criticized the film's portrayal of Shirley's character, highlighting the script's thinly drawn depiction of his character as an example of a harmful trope and suggesting that the character existed primarily to change a white person's perspective. Additionally, many critics condemned the film for reinventing the true story to perpetuate an inaccurate and problematic white savior narrative, where a white character is celebrated for supposedly fixing or rescuing someone of another race (via Entertainment Weekly).
6
Richard Jewell (2019)
Why It's Controversial: Its Sexist & Fabricated Portrayal Of A Journalist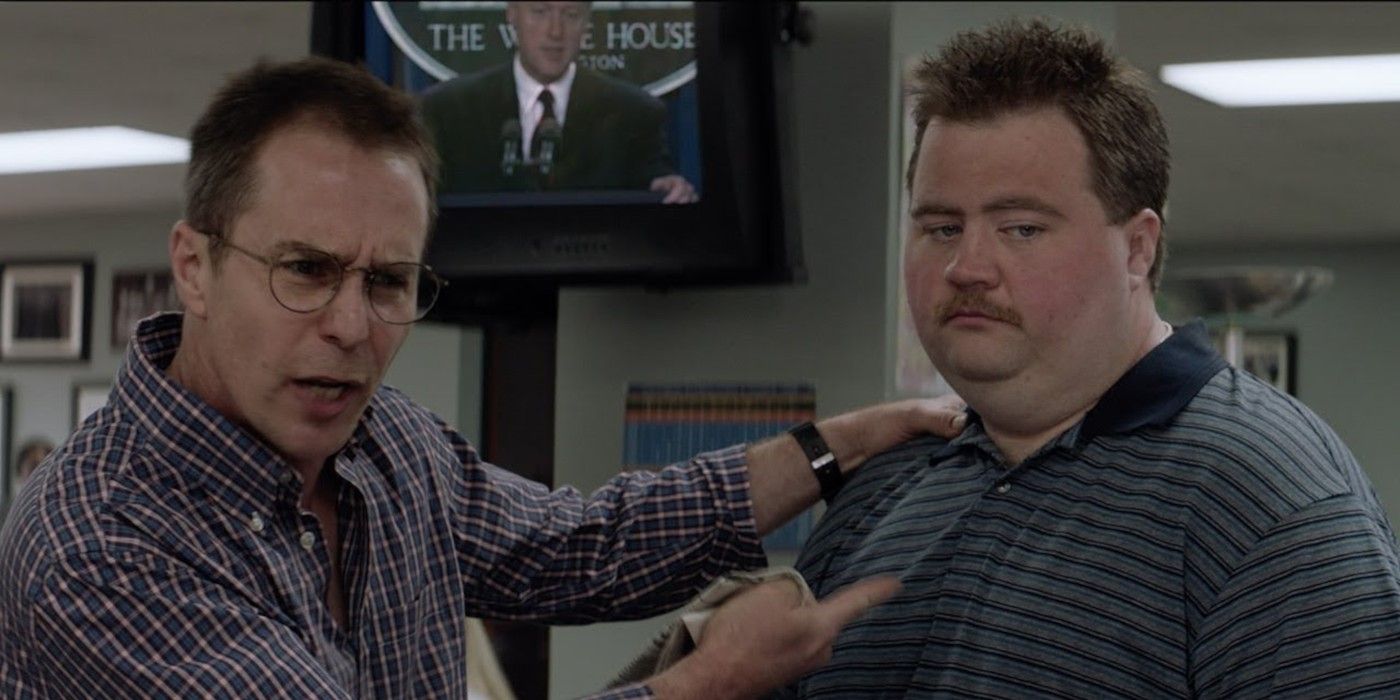 Release Date

December 13, 2019

Cast

Nina Arianda, David Shae, Ian Gomez, Mitchell Hoog, Sam Rockwell, Randy Havens, Paul Walter Hauser, Olivia Wilde, Kathy Bates, Jon Hamm

Rating

R

Genres

Drama

Main Genre

Drama
In the real-life case of Richard Jewell, reporter Kathy Scruggs was the first to break the story that Jewell was the prime suspect in the bombing incident that occurred at Centennial Olympic Park in Atlanta, Georgia on July 27, 1996. In reality, Jewell, a security guard, was a hero, who saved the crowd that gathered for a 1996 Summer Olympics event by discovering the device before it could detonate.
In the film depicting these events, Scruggs, who faced considerable challenges in the years following the case and passed away only a few years later, is portrayed engaging in an entirely fictionalized scenario where she trades sex with an FBI agent for information. This portrayal not only perpetuates a sexist trope often seen in movies about women journalists but also introduces events that, as reported by The Hollywood Reporter, were entirely imagined and never happened in Scruggs' real life.
5
The Blind Side (2009)
Why It's Controversial: Michael Oher Filed A Lawsuit & Spoke Out Against The Film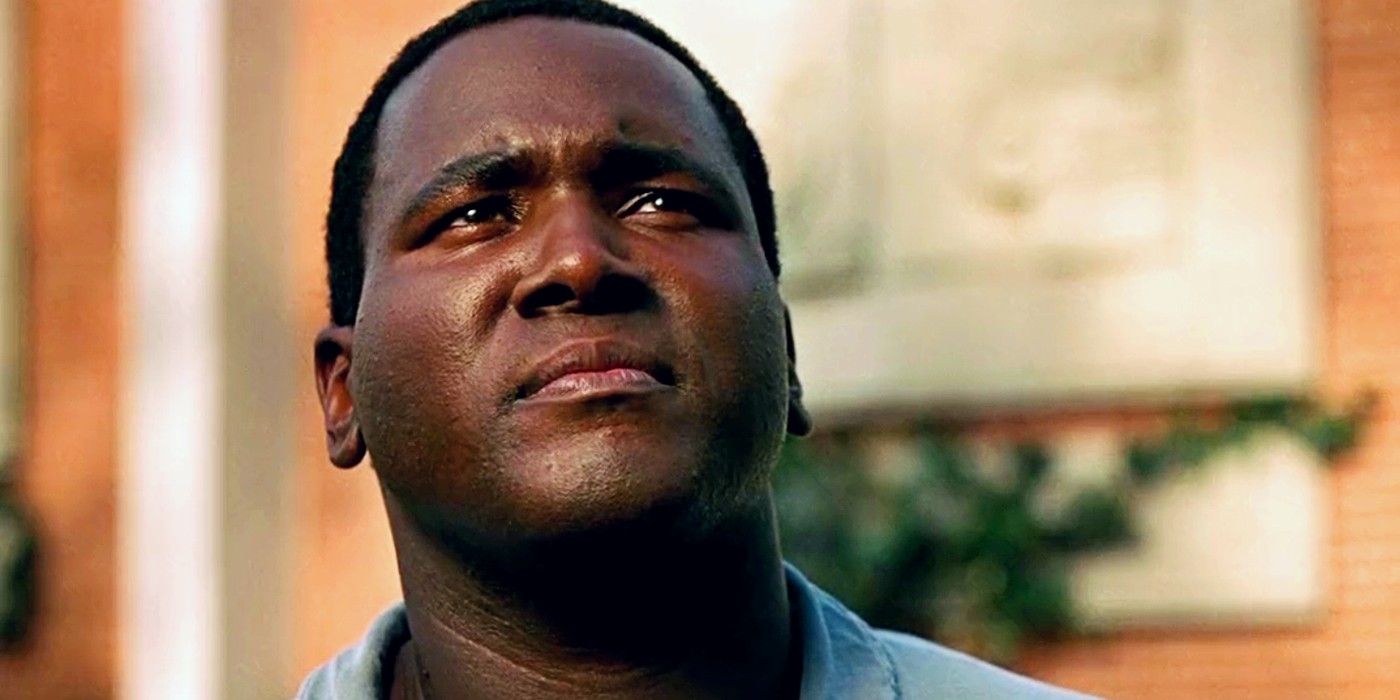 In 2023, The Blind Side faced renewed scrutiny when former NFL player Michael Oher, whose teenage life inspired the film, filed a lawsuit against his portrayed adoptive parents, the Tuohys. Oher alleged the Tuohys never formally adopted him, instead exploiting their conservatorship to profit from the film without compensating him (via Business Insider). The legal proceedings further exposed the film, which, even after its initial release, drew criticism for perpetuating the "white savior" trope by treating a white family adopting a black person as an act of charity.
The film was also criticized for depicting Oher as simple-minded, with Oher himself rejecting how he was portrayed in his 2012 book, I Beat the Odds: From Homelessness, to The Blind Side, and Beyond. He emphasized that the movie misrepresented his intelligence instead of showcasing his true story as a young individual who thrived once he was actually given the opportunity to.
4
The Greatest Showman (2017)
Why It's Controversial: It Omits P.T. Barnum's Exploitation & Illegal Slavery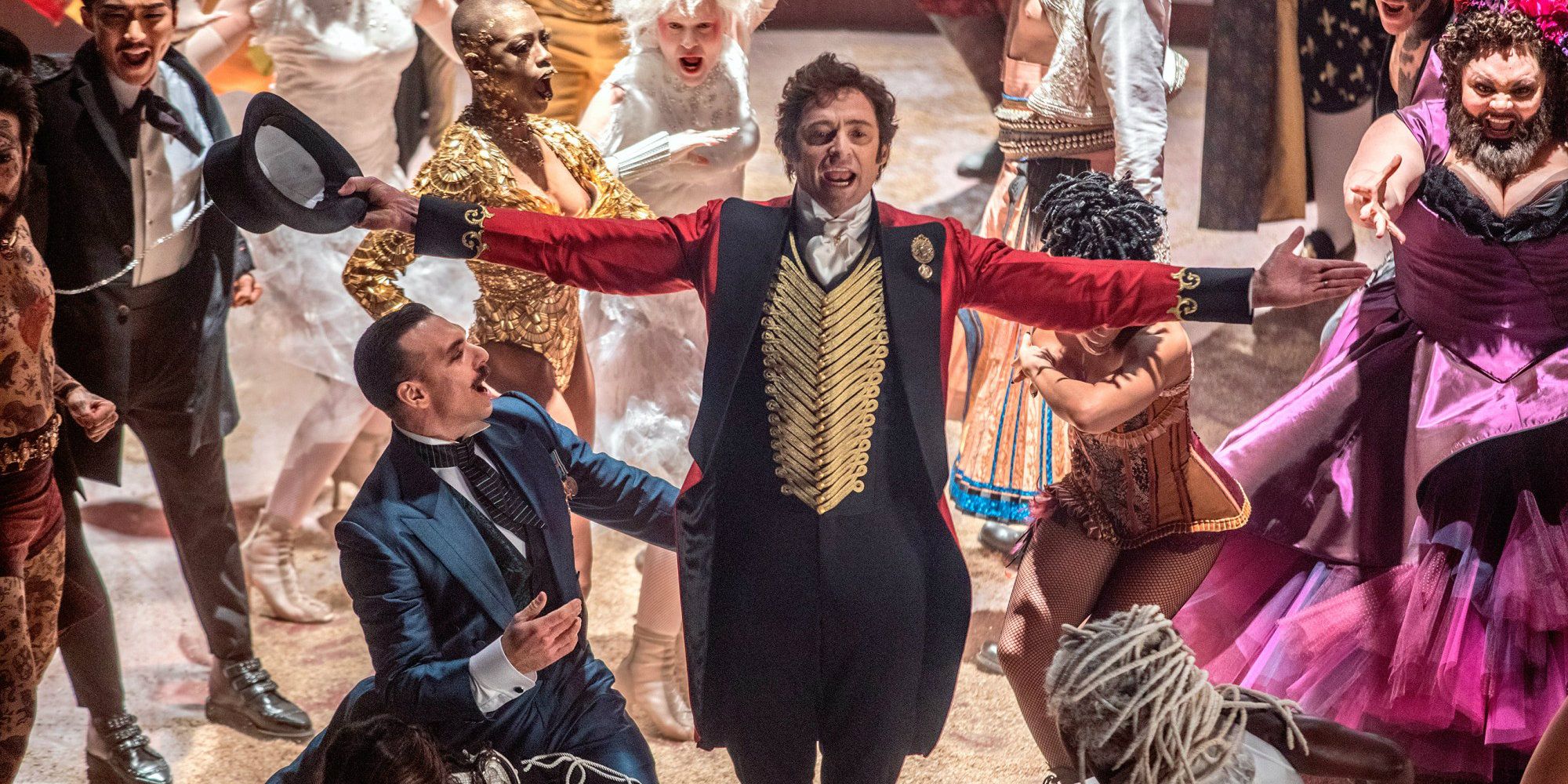 Release Date

December 20, 2017

Cast

Zac Efron, Hugh Jackman, Zendaya, Natasha Liu Bordizzo, Rebecca Ferguson, Michelle Williams, Yahya Abdul-Mateen II

Rating

PG

Runtime

1h 45m

Genres

Musical
Upon The Greatest Showman's release in 2017, the Smithsonian Magazine published an article criticizing the film's heroic portrayal of P.T. Barnum, writing about how his journey to fame involved exploitation. Specifically, they wrote about his 1835 debut, during which he showcased an African American slave named Joice Heth, claiming she was 161. Despite the illegality of owning slaves in New York, Barnum found a loophole. After her death the following year, rather than allowing her a peaceful departure, Barnum orchestrated a public pay-for-admission autopsy.
The film conveniently omits the harsh reality of Barnum's exploitation of marginalized individuals for success, fame, and wealth. Instead, it opts for a narrative full of song, dance, and lighthearted entertainment, deviating from the darker truth of Barnum's actions.
3
American Sniper (2014)
Why It's Controversial: Historical Inaccuracies & Lack Of Realism
Release Date

December 25, 2014

Cast

Sienna Miller, Bradley Cooper

Rating

R

Runtime

132minutes

Genres

Biography, Drama, Action, War
American Sniper chronicles the story of Chris Kyle, a Navy SEAL sniper, and his experiences during the Iraq War. The film, directed by Clint Eastwood, has faced criticism for taking liberties with the narrative. American Sniper makes a number of changes to the true story it's based on. It also spawned considerable negative attention for its ridiculous use of a fake baby in a scene depicting Bradley Cooper holding his newborn daughter. The doll's artificial appearance and lack of realism became a subject of mockery and ruined the film's dramatic weight.
RELATED: Why Clint Eastwood's American Sniper Uses A Fake Baby (& Why It Looks So Terrible)
2
J. Edgar (2011)
Why It's Controversial: Disagreements Over Historical Accuracy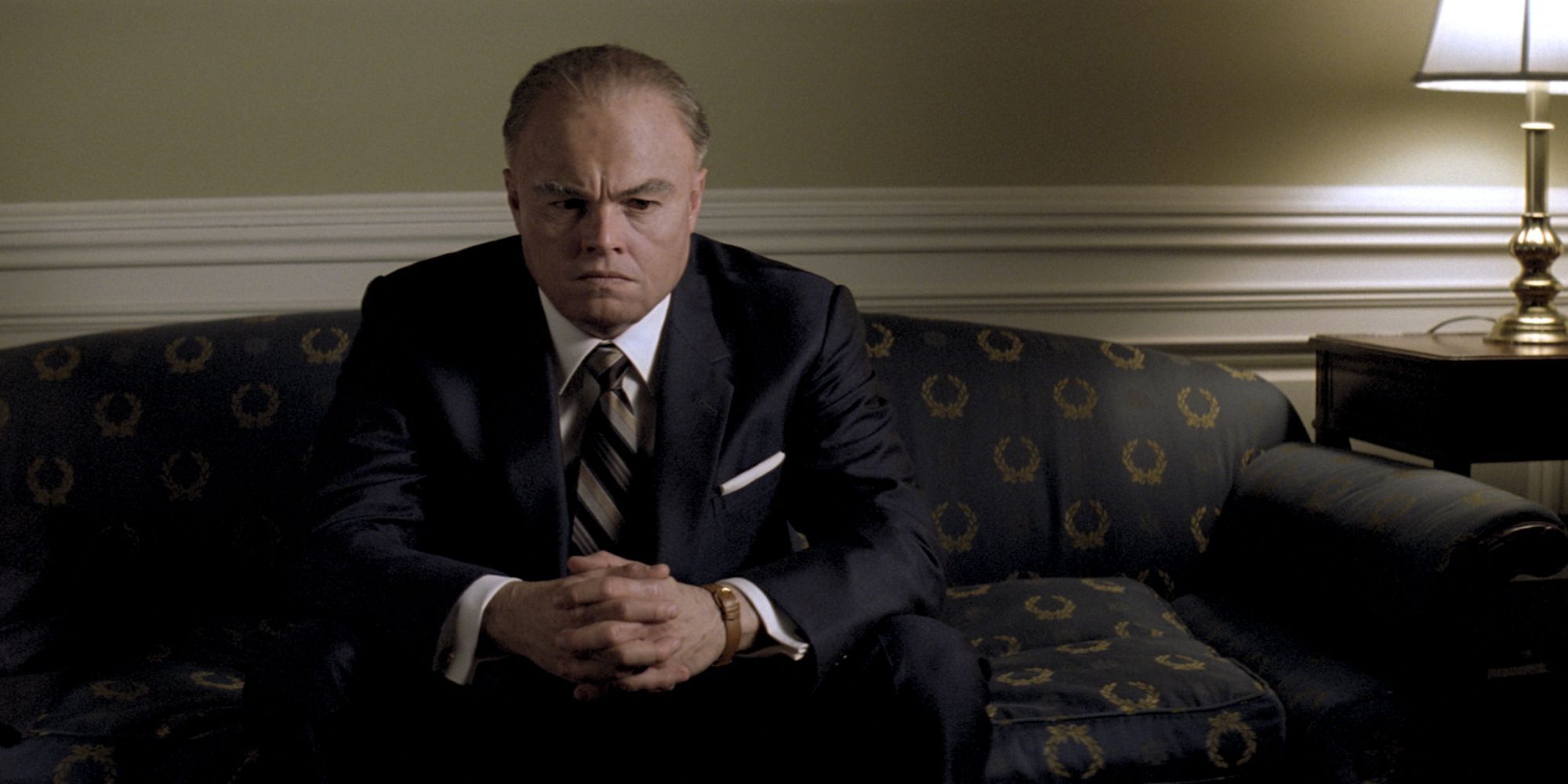 The 2011 film J. Edgar, starring Leonardo DiCaprio as J. Edgar Hoover, was critiqued by historians and government officials who had differing opinions about whether its depiction of the romantic relationship between Hoover and his close associate, Clyde Tolson, was accurate (via The Washington Post). According to NPR, other elements of the film were fabricated as well. And audiences were also not thrilled with its casting, as DiCaprio was much younger than Hoover during the time period the film covers. The actor was aged with makeup, which was somewhat distracting and unconvincing.
1
House of Gucci (2021)
Why It's Controversial: The Performances Were Controversial
Release Date

November 24, 2021

Cast

Jeremy Irons, Reeve Carney, Miloud Mourad Benamara, Adam Driver, Lady Gaga, Mehdi Nebbou, Salma Hayek Pinault, Jack Huston, Al Pacino, Camille Cottin, Mădălina Diana Ghenea, Jared Leto

Rating

R

Runtime

2h 37m

Genres

Thriller, Drama, Crime
The 2021 film House of Gucci sparked controversy for the creative liberties it took when portraying the murder of Maurizio Gucci, played by Adam Driver, by his ex-wife Patrizia Reggiani, portrayed by Lady Gaga. Moreover, the casting choices and the actors' over-the-top performances sparked discussions about the representation of Italian characters and accents in film. They divided critics and audiences alike, with Vox publishing a review debating whether the campy performances were "brilliance, or madness." The controversy was further fueled by the Gucci family's disapproval of the movie, with several family members expressing dissatisfaction with the final product.
Source: Vox, The Verge, The New York Times, Instagram, Entertainment Weekly, The Hollywood Reporter, Business Insider, Smithsonian Magazine, The Washington Post, NPR, Vox