Nov 17, 2023 at 4:35 am Update: 9 minutes ago
Many drivers have arrived in Las Vegas tired in recent days and are struggling to get into the rhythm of the evening race. Moreover, the drivers fear they will receive a new blow next week when the Abu Dhabi Grand Prix is ​​scheduled.
The time difference with Abu Dhabi and Las Vegas is twelve hours. The drivers will be working late into the night in the American gambling city this weekend. For example, the second free practice and qualifying do not start until midnight (local time). Afterwards, the riders still have media obligations and technical meetings with the team are scheduled.
Many drivers therefore traveled to Las Vegas extra early. Daniel Ricciardo came to Los Angeles last Wednesday to get used to the new rhythm. "The times are the biggest challenge this weekend," the 34-year-old Australian said in the paddock of the Las Vegas circuit on Wednesday evening.
"A lot of hype has been created around this race, but the team has done a good job of ensuring that I have been able to take it easy so far and not have too many obligations. But I am still quite tired, especially because I am waking up longer and longer every night." "I'm probably the best ambassador for Red Bull you can find this week."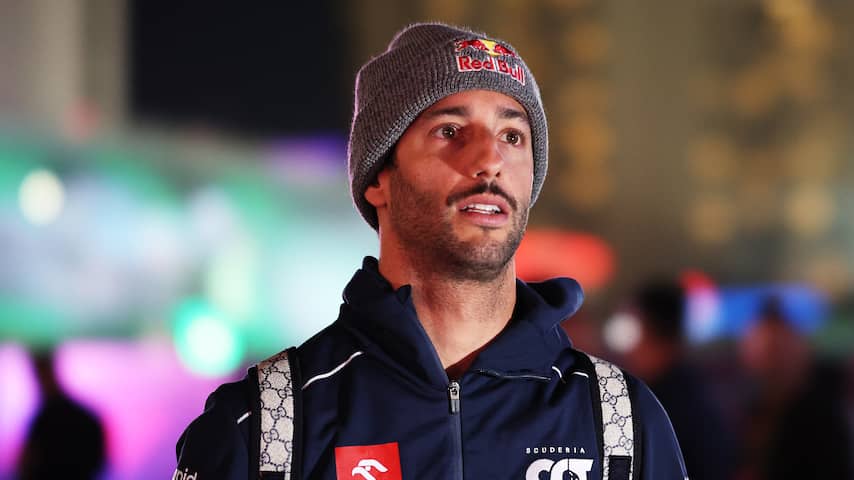 Verstappen adheres to Japanese timetable
Max Verstappen arrived in Las Vegas on Monday. His jet lag wasn't too bad. "Once you are here, it is not that big of a problem for me," said the Dutchman. "But soon after we finish here we have to fly to Abu Dhabi and it will be twelve hours later."
Verstappen and his team keep to the "Japanese timetable". Just like the race in Las Vegas, the Grand Prix takes place early in the Dutch morning. "But because of this rhythm, you will probably miss almost an entire day when you go to Abu Dhabi," he continued.
"I don't understand anything about that, it is very tiring. On top of that, we are now towards the end of the season. It doesn't really make sense and I must honestly say that I am not looking forward to it at all. I am looking forward to it I'm looking forward to doing my best, but not looking forward to all this," said Verstappen, who also said: not exactly happy at the Las Vegas Grand Prix.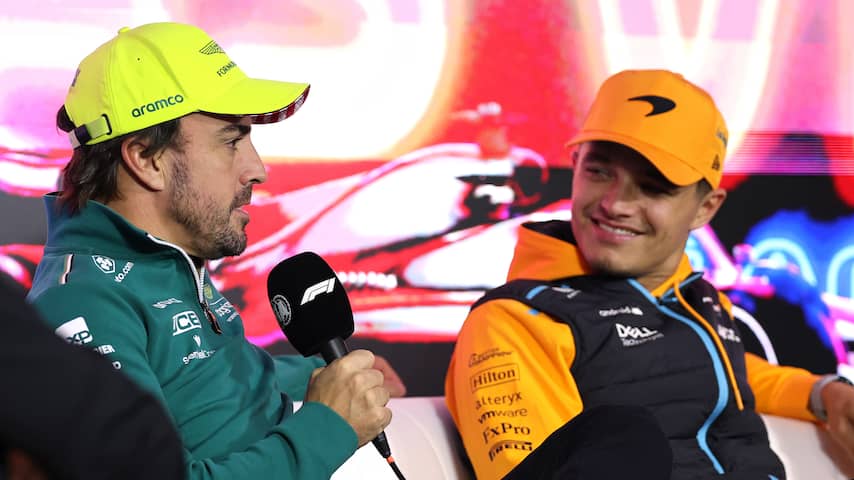 'It's not okay, but that's just the way it is'
Kevin Magnussen said that he had been awake for 24 hours during the media day because he could not sleep due to his jet lag. At the same time, there were also drivers who did not want to complain too much. Fernando Alonso for example. "It's not okay, but that's the way it is. It's a tough sport, very different from football," the Spaniard said with a big grin at the press conference.
Lando Norris did not suffer much from sleep deprivation. "Maybe it's because I'm a little younger that I don't necessarily need eight hours of sleep every night. But we're all in this together."
Ferrari driver Carlos Sainz had difficulty staying awake. "But I expect things to get better when we start racing. These are the longest days, when you have to talk so much. With some caffeine shots, lots of espressos and the adrenaline you get from driving an F1 car, I'm going to beat the jet lag anyway."
Timetable Las Vegas (Dutch times)
Friday 5:30-6:30: First free practice

Friday 9am-10am: Second free practice

Saturday 5.30am-6.30am: Third free practice

Saturday 9am-10am: Qualification

Sunday 7:00 am: Race