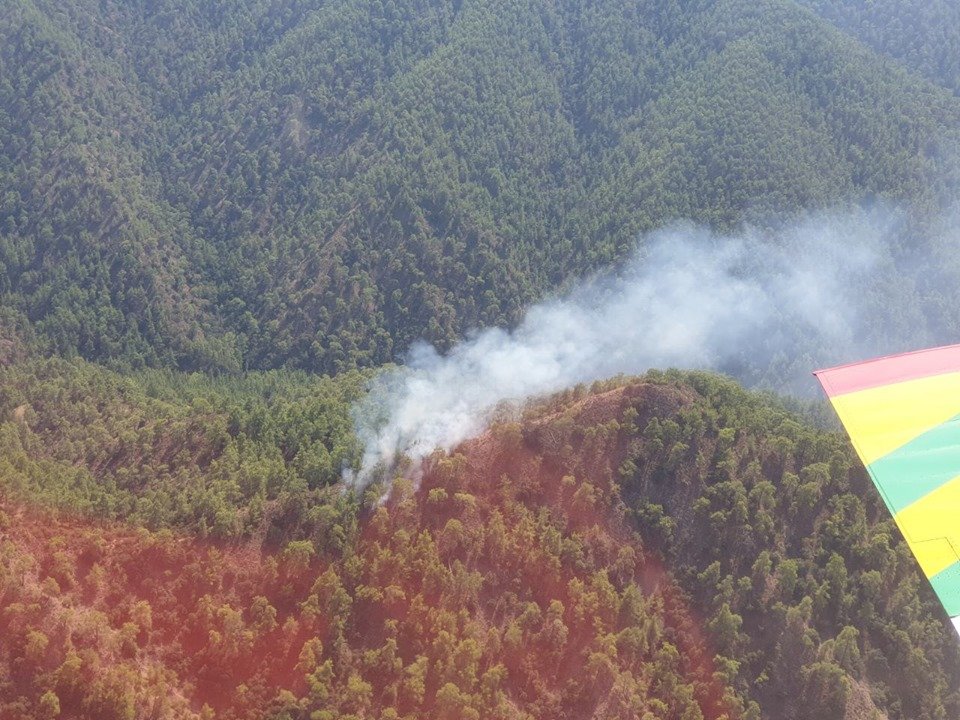 The forestry department in a written report has blamed the electricity authority (EAC) for the near catastrophic fires in Paphos forest, as well as that in Palaichori, this past summer.
Within the next few days, a letter will be sent to the attorney-general requesting the registration of the two cases before court, outgoing Director of the Forestry Department, Charalambos Alexandrou told Omega news.
"It is my duty under the law to refer these cases to the attorney-general for registration as criminal cases. We [have also] had other smaller fires. From data collected this year, power cables are classed as the second [most important] cause [of fires]," the director said.
Following the Paphos forest fire in July, Alexandrou had been outspoken about an ongoing lack of responsibility taken by the EAC for the outbreak of forest fires.
Calling-out the de facto practice of uninsulated wires running through forestlands over trees, Alexandrou said it was outdated and "unimaginable" and vowed to document with evidence his assertion that an electrical short circuit had caused the blaze.
"This is a longstanding problem in the whole of the Tylliria region and other solutions must be found," the forestry head said, adding that the EAC should be looking into making the cables subterranean and/or running them from Lysos village to the Stavros tis Psokas station.
A total length of 17-20 km of overland cables exist in the area which can easily set a fire, even if a bird happens to just brush against them, Alexandrou had said.
The EAC countered that making electrification in forests subterranean was unfeasible and costly, and insisted that the authority methodically upkeeps its installations in forested areas. Incidents involving rodents, birds and [falling or overgrown] trees could not be predicted or prevented by the EAC, the authority said.
In the aftermath of the fire, solutions, including the idea of electrifying remote forestry stations with via small-scale off-grid PV systems, were floated about.
In August, when the Cyprus Mail visited the Stavros tis Psokas station it found a generator was being used to supply its energy needs.
Alexandrou, who is set to retire at the end of the month after 30 years of service in the department and five years as its director, noted that the Paphos fire was the worst fire of his career.