Summary
Disney's recent animated movies, including Pixar releases, have struggled at the box office, leading to concerns about the studio's current animated slate.
The announcement of Frozen 4 alongside Frozen 3 suggests that Disney wants to stick to established franchises to ensure commercial success, rather than taking risks on new stories or characters.
Relying too heavily on sequels and franchise appeal could detract from the uniqueness and wonder of Disney-Pixar films, potentially impacting critical responses and commercial success. Disney should prioritize heartwarming storytelling and suitable marketing to regain success.
Despite Frozen 3 still being in early development, Frozen 4 has already been announced, indicating a tough truth about the current state of Disney's animated movies. Following the enormous success of Frozen in 2013, Disney took six years to release the first sequel, Frozen II. Then almost four years went by before the announcement of a third installment being in the works. Yet, the plans for the fourth Frozen movie were revealed just 10 months after that. While neither upcoming sequel has a release date, Frozen 3's story details have been teased via the podcast series Frozen: Forces of Nature. Nothing is known about Frozen 4 beyond its confirmation.
Disney has had a lot of success with its animated franchises in recent years. Most notably, Toy Story remains one of the highest-grossing film franchises of all time, and its continued popularity has led to confirmation of Toy Story 5 being in the works. Other Disney animated movie sequels on the way include Zootopia 2 and Inside Out 2, the latter slated for a 2024 release. While these upcoming titles are all good news for fans of their respective franchises as well as for Disney shareholders, they are also troubling, and now the Frozen 4 news in particular seems to confirm the harsh reality about the studio's current animated slate.
Disney's Animated Movies Have Struggled Mightily At The Box Office Recently
Disney's animated movies, including Pixar releases, have not been too successful at the box office lately. Most recently, Elemental had a disappointing start with about $29 million on its opening weekend against a budget of $200 million (via The Numbers). Before that, Lightyear's box office failure, while still reaching a worldwide profit of around $18 million, was an area of concern for the studio. While Elemental streaming success shows that these movies can do well, just not theatrically, Lightyear's dismal box office results hint at the fragility of any drastic story or character changes since it didn't measure up to Toy Story's success despite being in the same franchise.
Even Disney's Encanto, which was by no means a failure commercially or critically — it grossed nearly $231 million worldwide — brought in way less than Frozen II, which had the same budget of $150 million (via The Numbers). Although released two years prior, in 2019, Frozen II's appeal carried over from its predecessor meant it took in a whopping $1.4 billion in worldwide box office gross earnings. Before that, Toy Story 4, released in the same year, performed particularly well. With inconsistent success and numerous straight-to-streaming releases, like Turning Red and Luca, Disney's animated box-office success appears to fare better with franchise installments.
Related: Future Pixar Movies Have A Major Problem Despite Elemental's $490 Million Box Office Recovery
Frozen 4's Announcement Shows Disney Doesn't Want To Risk More Flops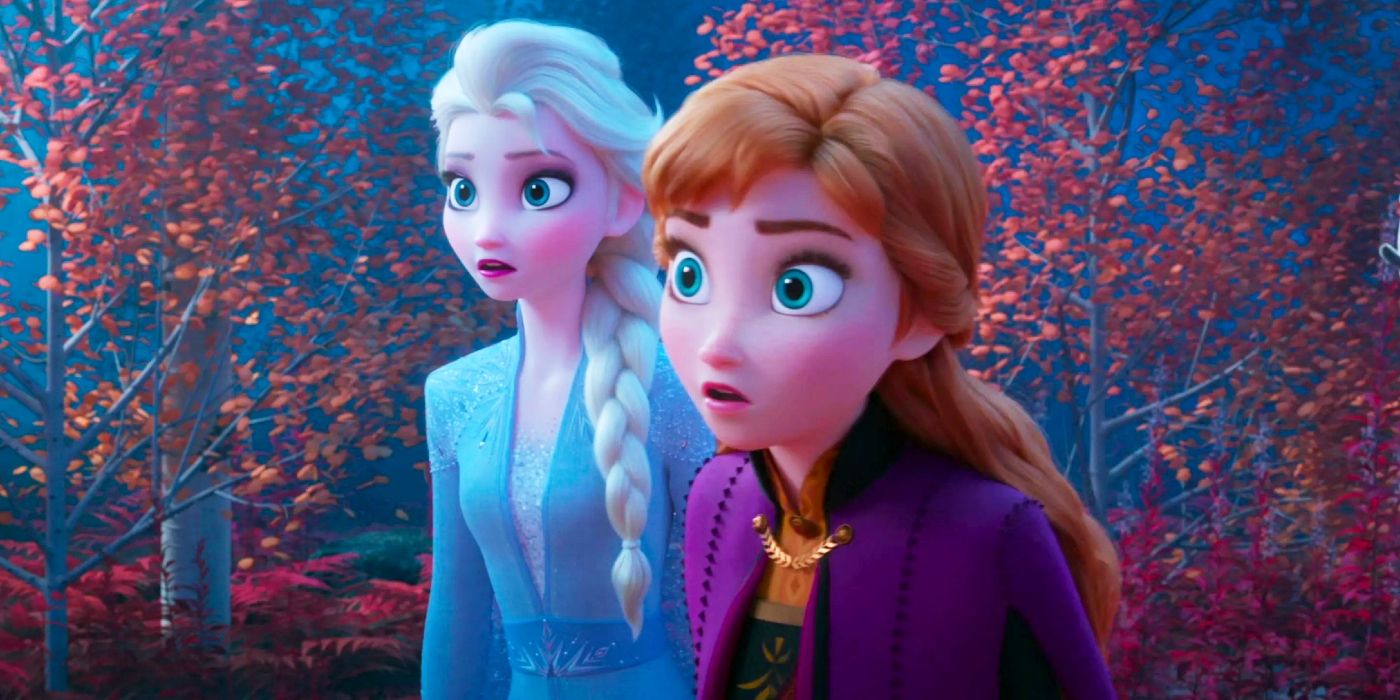 Frozen 4 is currently in development alongside Frozen 3. However, both sequels are still in the very early stages, as confirmed by Disney CEO Bob Iger, who told Good Morning America, "I don't have much to say about [Frozen 3 and 4] right now, but Jenn Lee, who created Frozen, the original Frozen, and Frozen II, is hard at work with her team at Disney Animation on not one but actually two stories." This suggests an urgency for Disney to stick to an established animated universe in an attempt to guarantee smash-hit box office earnings.
Announcing two sequels in development for a franchise theoretically means their release window will be shorter than it was between Frozen and Frozen II. This could be a successful way for Disney to regain some of its commercial prosperity. However, in order to maintain momentum, even with a popular franchise, consistency in release strategies and quality are key. For instance, Frozen II's marketing involved partnerships with 140 brands worldwide, whereas Elemental's minimal marketing focused on a Romeo and Juliet-style romance more than highlighting the unique lore of how the different elements live. This highlights a flaw in Disney's approach, namely lazier marketing for its box office flops.
RELATED: Pixar's Box Office Troubles Will Finally End When $858M Franchise Returns Next Year
More Disney Animated Sequels Coming Is Bad For The Studio's Future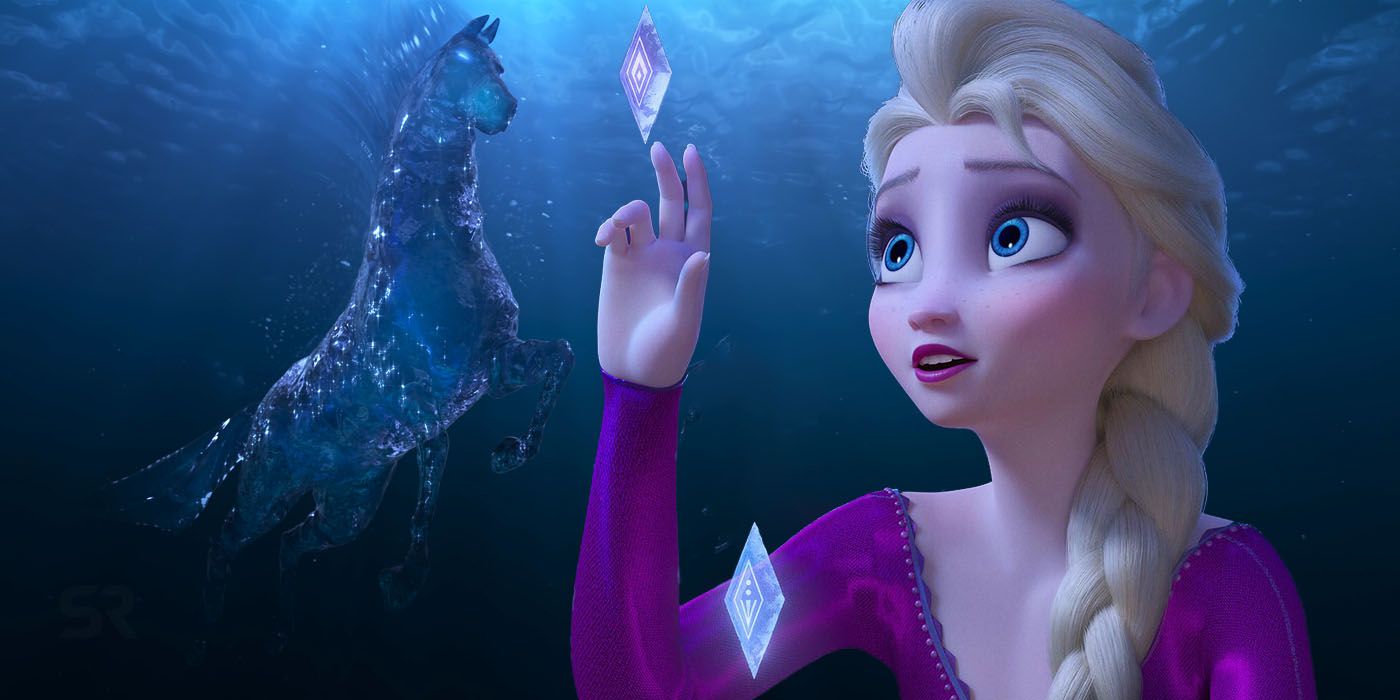 In light of Disney's two new 2024 movie delays, one of which is the Pixar film Elio, the theatrical future of the studio's animation wing seems rocky. Without centering release strategies more effectively, whether it's straight-to-streaming or revamped marketing, Disney runs the risk of continuing below-average box-office results. Although sequels can be a safer option commercially, without a justifiable narrative reason to continue, they can see poor results and come across as more cash grab than anything. This is not to say that sequels are a bad idea. Frozen II, for instance, was still a critical and commercial success, but it was a less original effort compared to its predecessor.
Disney-Pixar's next animated sequel release is Inside Out 2, which premieres in theaters June 24, 2024. This is the only confirmed release for Pixar Animation Studios in 2024.
Focusing on theatrically releasing sequels over new, original stories detracts from some of the appeal and wonder of Disney-Pixar. Many of their most renowned films are standalone features, such as Up. Therefore, the issue with relying on franchise appeal over unique storytelling is that critical responses could always go south quickly, impacting commercial success. Since Frozen 4 still has time to learn from recent box office disappointments, Disney should prioritize heartwarming storytelling and suitable marketing without sidelining new animated films. This can help the animation giant hopefully escape their box office rut and reclaim some of the magic usually associated with their films.
Source: The Numbers; Good Morning America
Created by:

Chris Buck, Jennifer Lee, Shane Morris

First Film:

Frozen

Cast:

Kristen Bell, Idina Menzel, Jonathan Groff, Josh Gad

TV Show(s):

At Home with Olaf, Olaf Presents

Movie(s):

Frozen, Frozen 2, Frozen 3, Frozen Fever, Olaf's Frozen Adventure, Once Upon a Snowman, Myth: A Frozen Tale

Character(s):

Anna (Frozen), Elsa (Frozen), Kristoff (Frozen), Olaf (Frozen), Sven (Frozen)

Video Game(s):

Frozen: Olaf's Quest, Frozen: Free Fall, Frozen Free Fall: Snowball Fight