Local News
The facility, which has roughly 185 beds, is the only state-run psychiatric hospital for adults in New Hampshire.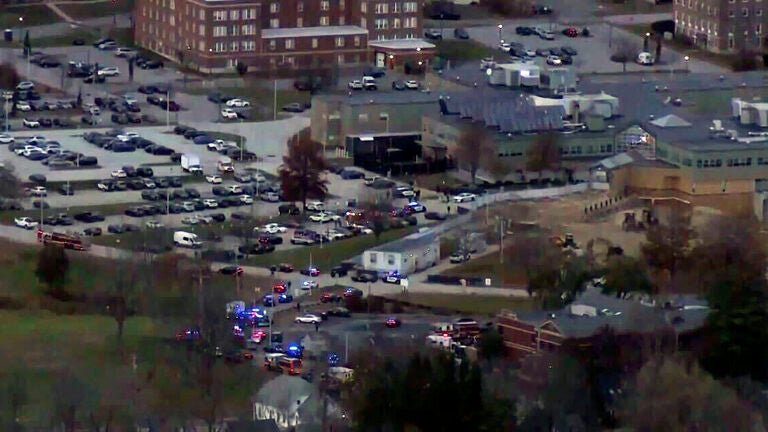 CONCORD, N.H. (AP) — An armed individual fatally shot one person before being shot and killed by a state trooper Friday in the lobby of a New Hampshire psychiatric hospital, officials said.
One patient was taken on Friday to Concord Hospital for treatment, said Dawn Beers, public affairs manager. The patient's condition wasn't provided. At a press conference late Friday, police said the shooting was contained to the front lobby and that patients are safe.
The state trooper who shot the gunman was not wounded. The motive of the shooter remains unclear.
New Hampshire Hospital in Concord, which has roughly 185 beds, is the only state-run psychiatric hospital for adults in the state. It is located in the capital city of Concord, near Concord High School, multiple state agencies and a district courthouse. It's located on a large campus comprising more than a hundred acres (40.5 hectares) of land.
Democratic U.S. Rep. Annie Kuster called the shooting "horrifying" in a statement and asked the public to stay away from the hospital while police worked the scene.
"Thank you to the State Police Officers who responded to the scene so quickly," Kuster said in a statement. "My thoughts are with the victim, their family, and the Concord community."
Other members of the state's congressional delegation also released statements of support.
"The state immediately mobilized, and first responders and law enforcement are on the scene," Gov. Chris Sununu said in a statement. "We will provide as many details as possible as this situation unfolds."
Friday's shooting was the latest act of violence at a U.S. hospital. Medical centers nationwide have struggled to adapt to the growing threats, which have helped make health care one of the nation's most violent fields.