Sports News
Founded by a Kraft Group executive and a private equity investor, Put Me In! is a nonprofit dedicated to funding sports dreams in Boston and beyond.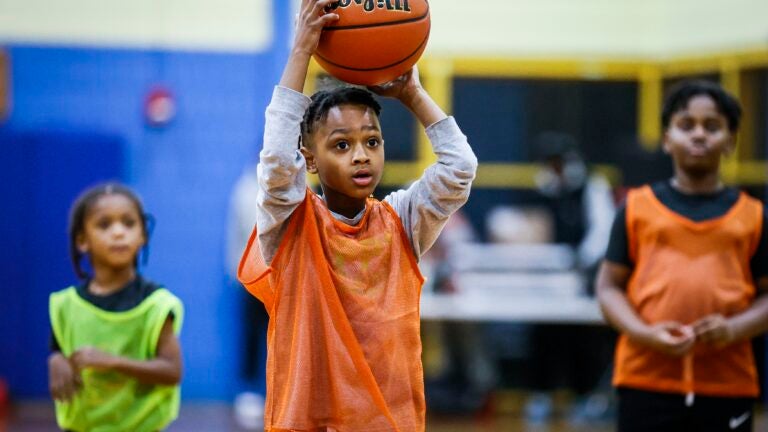 Khalid Cannon still remembers the sights and smells from his grandparents' chicken farm in Egypt, Alabama where he grew up.
It was a big, open piece of land with eight chicken houses, he recalls. His grandmother would pay him $5 per house to keep the spaces clean. The smell of manure was terrible, but he was happy for the opportunity to earn some cash.
"So, my grandparents had four, and then my great aunt and uncle had four," Cannon said. "There were about 25,000 chickens in each one of those, and so you had me learning how to ride a bike, riding through trails of all these different houses and there's 200,000 chickens chirping and screaming right next to me."
Cannon lived in the attic of his grandparents' farmhouse along with his mother and younger sister. His parents had split up after his father spent time in and out of jail for drug charges.
As a big kid growing up in a small southern town with a population of around 1,000 people, Cannon gravitated towards football. The 6-foot-6, 276-pound offensive lineman was rated as a three-star prospect during his high school career. His size and athleticism drew recruiting attention and eventually earned him college scholarship offers.
He was at a recruiting camp at Vanderbilt doing broad jump drills when he spotted a coach wearing a shirt with a "Y" on the chest.
"Is that Yale? I have a 32 on the ACT." Cannon told the coach. "Then I went to the back of the line. Basically, he and the Georgetown coach next to him sprinted after me to talk to me, which was pretty funny in hindsight."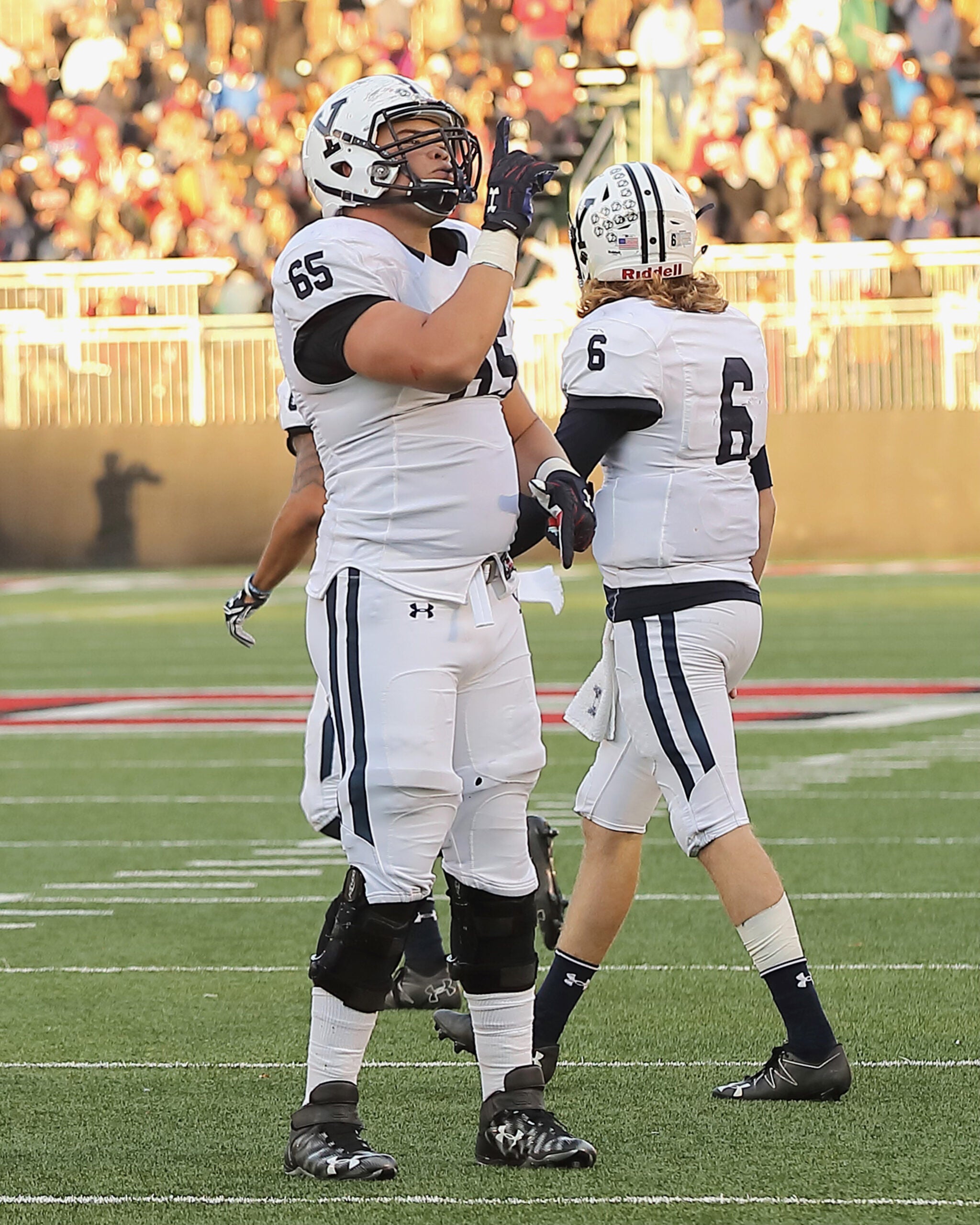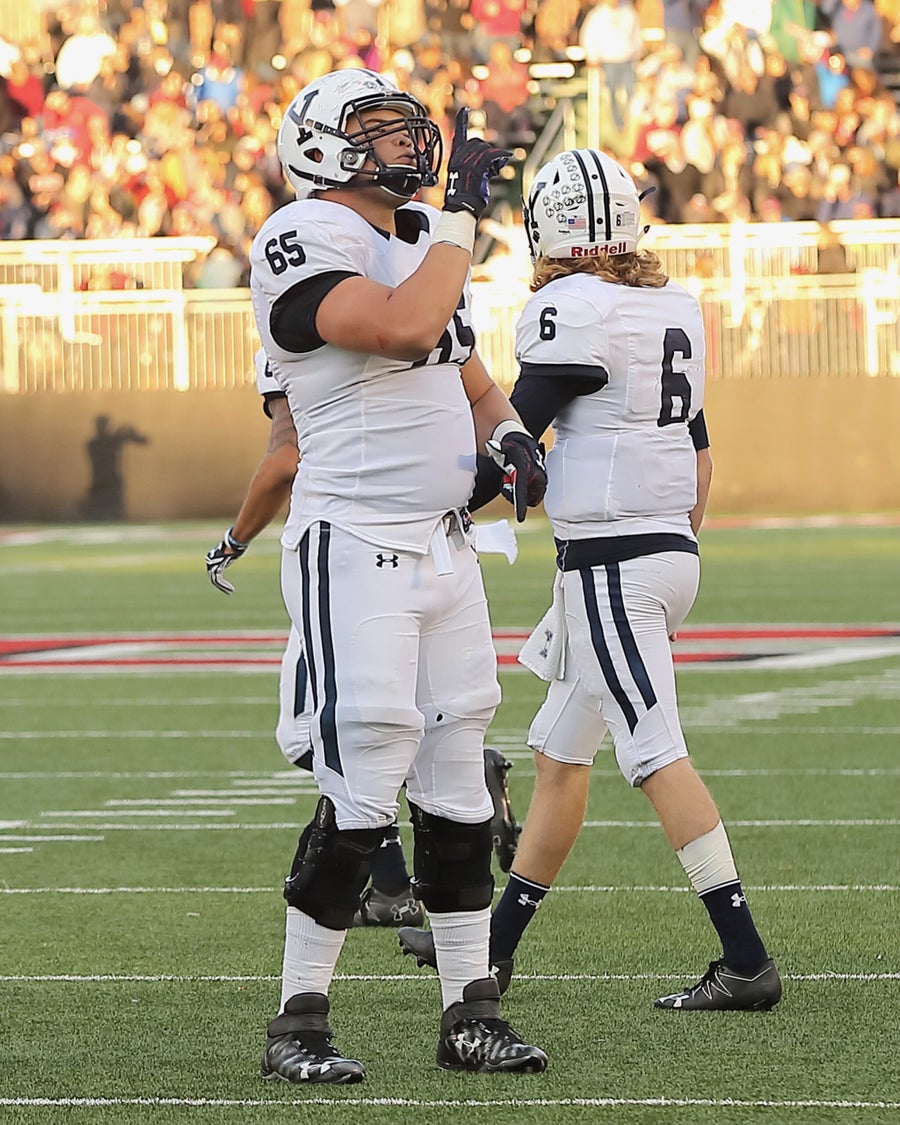 Before that encounter, Cannon had never been to Connecticut or flown on an airplane. But, he was intrigued by Yale. Football and strong test scores gave him an opportunity to fly in for an official visit.
"As we're taking off, my mom is just terrified. She had never been on anything before," Cannon said. "I'm just kind of sitting next to her, shaking the armrests kind of giving her a hard time."
"And then, we're up in the air and looking out the window," Cannon continued. "That's one of the coolest things you'll ever see. Your experience is limited to chickens and farmland, and now you're flying over cities and seeing skyscrapers and landing in New York."
When the plane landed, there was a person at the airport holding a tag that had Cannon's name on it. After a limousine ride through New York City and into New Haven, the driver dropped Cannon off right in front of the Yale Bowl.
It was his introduction to New England and the opportunities that come with an Ivy League education.
After graduating from Yale, Cannon began a career in consulting.
Today, he is the President and Chief Program Officer of Put Me In!, a non-profit whose mission is to increase access to sports for children of incarcerated parents.
Put Me In! gives children recurring financial aid packages of $1,000 per year up until their senior year of high school. The money, which automatically renews as long as the child stays in school, can be used to cover sports-related costs such as equipment, league fees, and travel.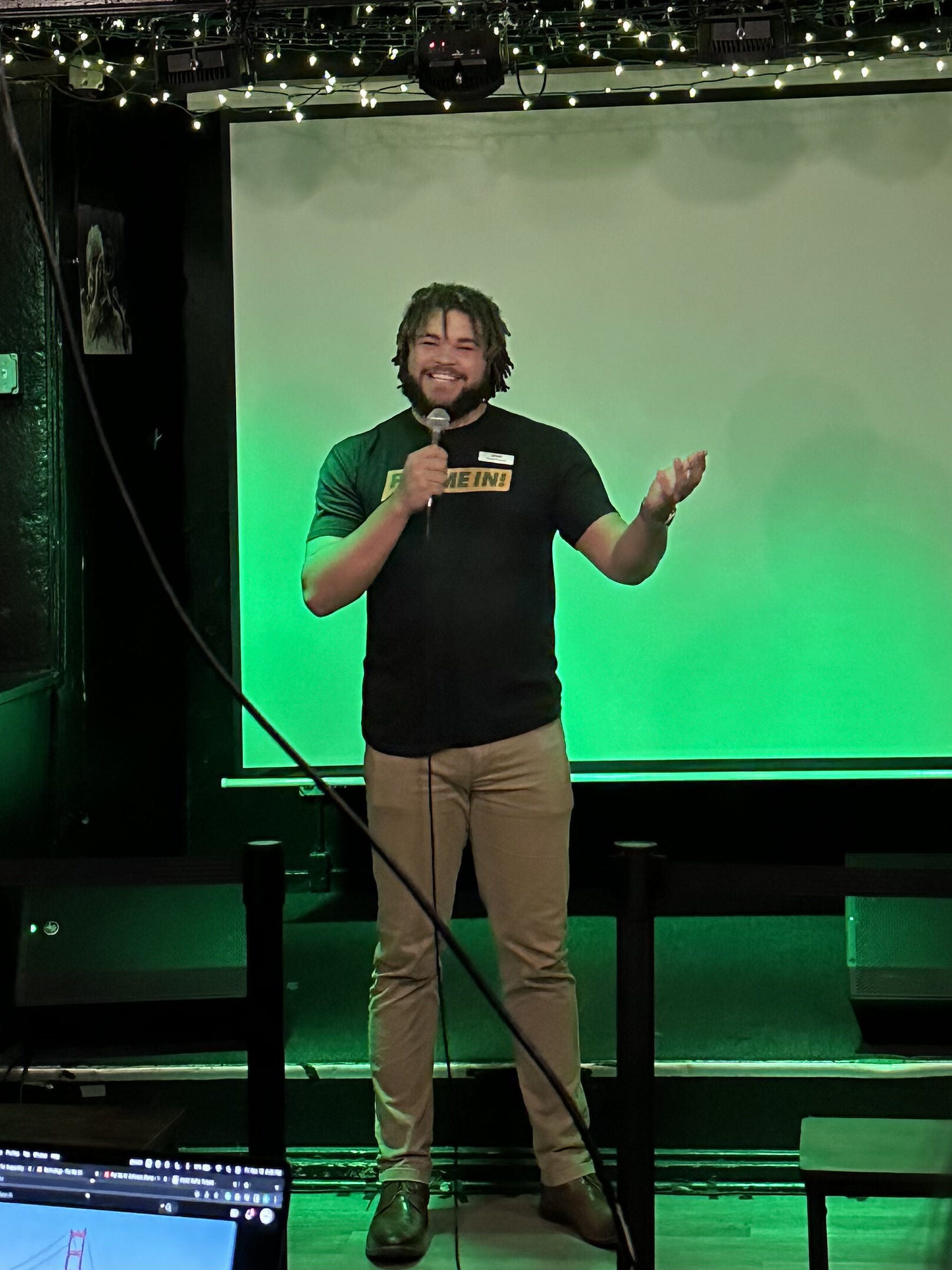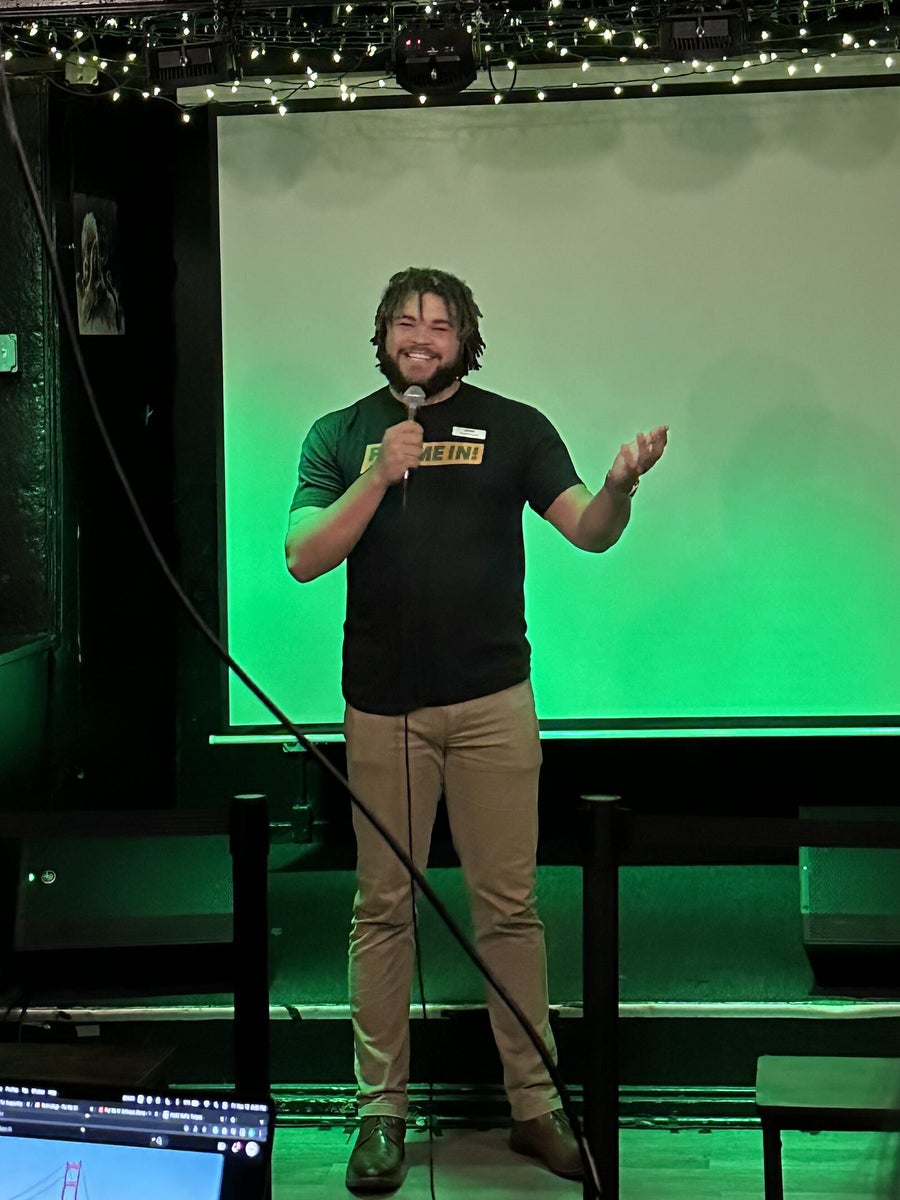 There are about 50 children in the program nationwide, Cannon said. Around a dozen of them are here in Boston.
One of the local children in the program is nine-year-old Camden Neal. Parents and caregivers like Camden's mother, Deanna Neal, access the funds through an app. They upload photos of receipts to the app and are reimbursed for approved purchases.
Camden is at an age where children are trying new sports and learning the fundamentals. He plays flag football in Westwood and practices with a group of kids learning basketball skills in Dorchester. He also has a passion for martial arts.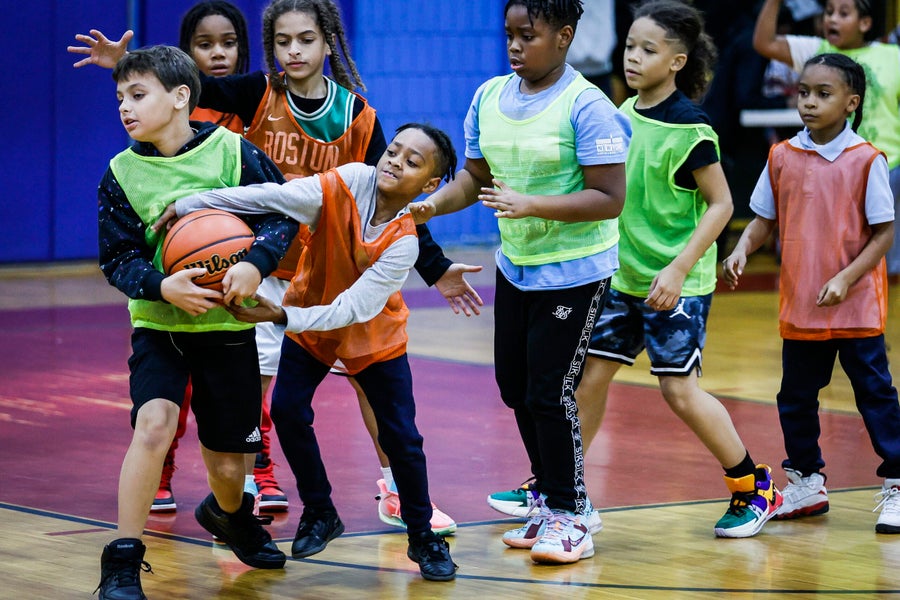 His mother described a trip to Virginia for a martial arts tournament as expensive, but fun.
"You can just tell it was liberating for Cam to be on the journey," Deanna Neal said. "Just to go to another state and compete against other people who have been doing the sport longer than him. It was just a great time."
Put Me In! co-founder Matthew Blodgett, who spent nearly two decades working as a private equity investor, stepped away from his career for two years to launch the program. Driven by his experience growing up with an incarcerated father and playing college football at Yale, Blodgett felt compelled to help children who come from a similar background as he did.
"There's like four million of these kids in this country right now who go to bed every night with a parent in prison," Blodgett said. "And these are some of the most at-risk kids in the country. They have nearly double the risk of severe mental health challenges when they're young.
"Two-thirds of these families live in severe financial distress," Blodgett said. "And so, as a result, for many of these kids access to the life-changing and scientifically-proven mental health benefits of sports participation are just out of reach."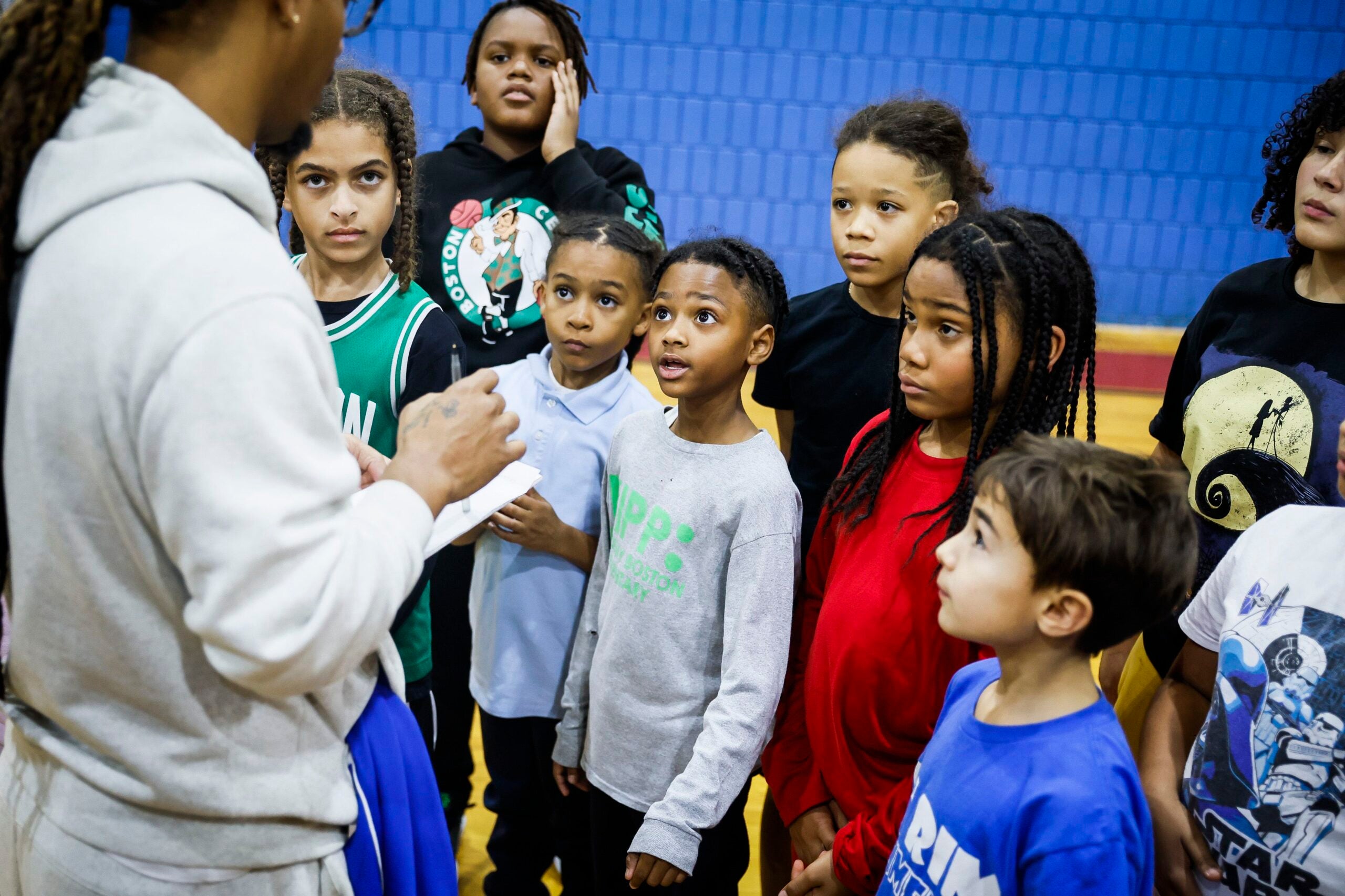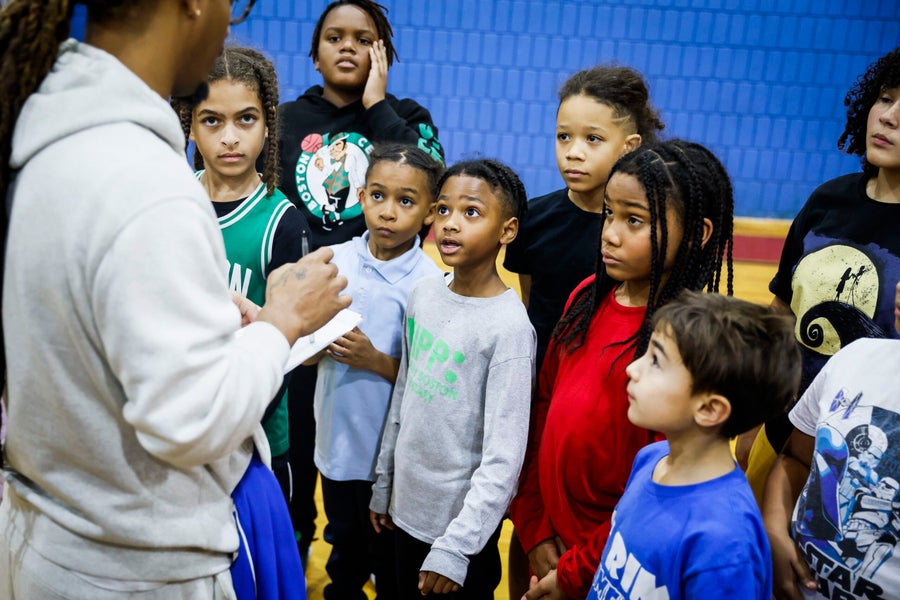 The program's connection to Boston comes from Robyn Glaser, who is Senior Vice President of Business Affairs for The Kraft Group. She co-founded Put Me In! with Blodgett and now serves as its chairman.
Blodgett's initial plan was to support an existing nonprofit by writing a big check and joining the board, but he couldn't find a program that was focused solely on the work he wanted to do.
"I love what you care about," Glaser told Blodgett. "I love those things too, but I need you to know that at least here in Massachusetts, the Boys & Girls Club does a third of what you described, the YMCA does another third, and then there's about 15-20 organizations that do the last third.
"I said I don't understand your vision, and we went back and forth," Glaser said. "Finally, I looked at him and said Matt, you're an investor. Let's just invest in kids who play sports. He tore up a piece of the artist's pad he was holding, crushed it, threw it in the air, and said 'Let's invest in kids!'"
Super Bowl LIII MVP Julian Edelman, who is an athlete ambassador for the program, said he's honored to be a part of it.
"I was always a kid who relied on sports to create structure in my life, and I don't know where I would be without it," Edelman said. "So when Put Me In! approached me in 2020 with this mission, I was immediately in. Sports are so crucial in the lives of kids. It teaches them discipline, teamwork, and so many other things that can be applied to their everyday lives."
Sign up for Patriots updates🏈
Get breaking news and analysis delivered to your inbox during football season.