Red Sox
"I think they just feel like he's the guy that they are really targeting."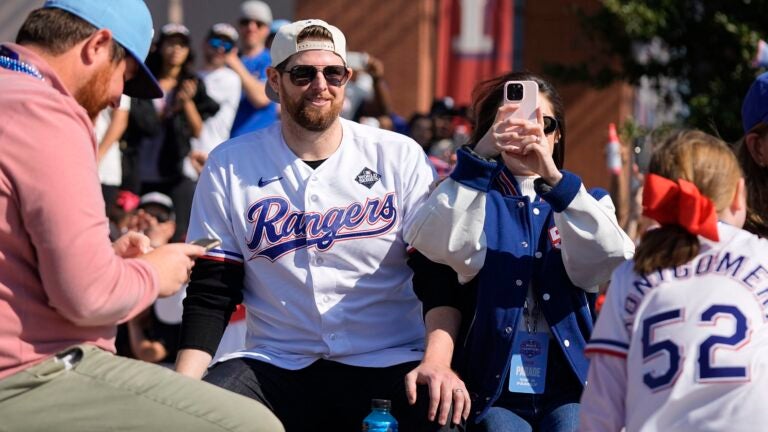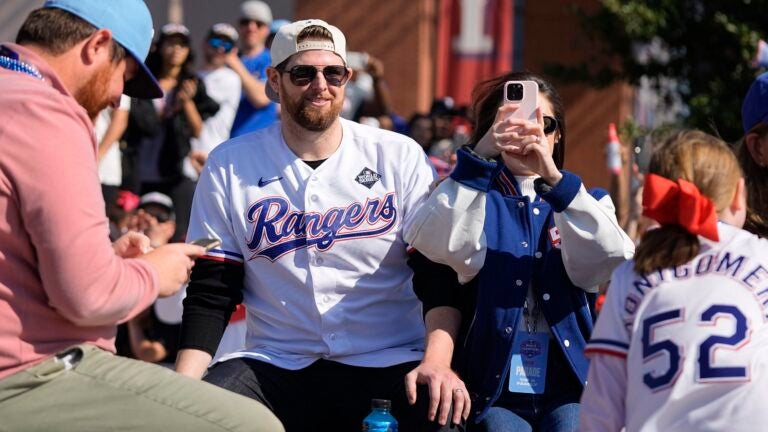 The Red Sox appear to be looking to acquire a quality starting pitcher or two in the offseason, but they reportedly have a specific target in mind.
In a free agent class filled with several talented starting pitchers, such as Phillies hurler Aaron Nola and NL Cy Young winner Blake Snell, MLB.com's Ian Browne said on the "ITM Podcast" that out of the American-born free agent starters, the Red Sox have their eyes on the Rangers' Jordan Montgomery.
"From what I've heard, [the Red Sox] like Montgomery more than they like Snell, they like him more than they like Nola," Browne said.
This isn't the first time Montgomery and the Red Sox have been connected this offseason, as the team has reportedly spoken to Montgomery's agent earlier in November. Montgomery became somewhat of a household name for his contributions to the Rangers' World Series run, which vaulted him into the top tier of free-agent pitchers.
"I think they just feel like he's the guy that they are really targeting," Browne said. "He might be a little more undervalued, although he did, obviously, boost his value in the playoffs, kind of like Derek Lowe in 2004 style."
Montgomery began his career with the Red Sox' biggest rival, the New York Yankees, before he was traded to the St. Louis Cardinals ahead of the 2022 trade deadline. He began his 2023 season with a 3.42 ERA and a 1.248 WHIP in 121 innings for the Cardinals before being traded to the Rangers ahead of the trade deadline.
Montgomery finished off his season registering a 2.79 ERA and a 1.094 WHIP before becoming a very important piece in the Rangers' playoff success. Several of his mound appearances resulted in key Rangers wins, such as Game 1 of the ALCS Games 1 and 7 of the ALCS to help send the Rangers to the World Series.
ESPN's Kiley McDaniel predicts that Montgomery will receive a five-year contract worth around $106 million this winter. Per DraftKings, the Red Sox have the second-highest odds to sign him (+550), just behind the Rangers (+450).
The Red Sox are, of course, not guaranteed to land Montgomery. But it appears that they're going to try to make the effort to sign him.
"This isn't one of those offseasons where you can really say, 'Oh, [the Red Sox are] going to do this, this and this," Browne said. "You're just going to have to see how it plays out, but the one thing that they need [is] a front-line pitcher, or hopefully two."
Sign up for Red Sox updates⚾
Get breaking news and analysis delivered to your inbox during baseball season.