Politics
"Maybe we should bring some of that back, keep people from thinking they're so tough," Mullin said of duels and canings.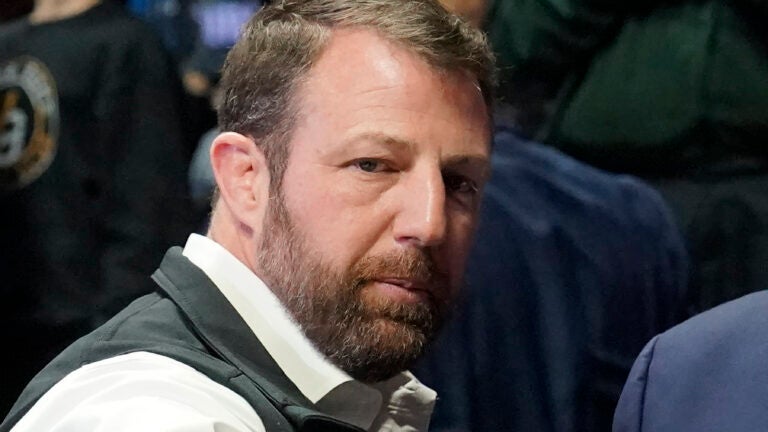 Sen. Markwayne Mullin (R-OK) captured the country's attention when he told Teamsters President Sean O'Brien to "stand your butt up" during a Senate hearing on Tuesday, challenging the union head to a physical fight.
Sen. Bernie Sanders (I-VT) attempted to control the room during the tense exchange, which started when Mullin pulled out printed screenshots of O'Brien's posts on X about Mullin. The union leader criticized Mullin online as a "clown" and "fraud" and posted at one point, "You know where to find me. Anyplace, Anytime cowboy."
"You want to run your mouth. We can be two consenting adults. We can finish it here," Mullin, a former MMA fighter, told O'Brien on Tuesday.
O'Brien initially accepted Mullin's challenge, telling him to "stand your butt up, big guy," before Sanders intervened. He later called Mullin a "12-year-old, school yard bully." 
Mullin defended his actions on multiple talkshows, including Fox Business Network, calling to bring canings and duels back to the Senate floor. Some are also comparing the incident to the 1856 caning of Massachusetts Sen. Charles Sumner, one of the only violent assaults in the Senate. In that instance, a pro-slavery lawmaker, Rep. Preston Brooks, walked into the Senate chamber and used a walking cane to beat Sumner, an abolitionist. Sumner almost died of his injuries.
"There's been canings before in the Senate," Mullin told Dagan and Duffy. "Maybe we should bring some of that back, keep people from thinking they're so tough."
Mullin also spoke on Newsmax, promoting the idea of allowing physical fights in the Senate.
"We looked into the rules. You used to be able to cane," Mullin said on Newsmax, "and so at the end of the day, there is a presence for it if that's what someone wants to do."
Brooks was arrested and fined for the brutal assault that left Sumner bloody and unconscious.
Historian: Sumner caning changed U.S. politics
Mullin's statement has driven some renewed interest in the attack on Sumner.
But, local author and historian Stephen Puleo said the caning of Sumner was a brutal attack, not a duel or challenge. He said the two incidents are hardly comparable.
"The recent event, barely an event, was over quickly, involved words only, and I think will be little remembered," Puleo told Boston.com. "The caning of Charles Sumner, on the other hand, was one of the most shocking and provocative events in American history."
Puleo said the 1856 caning was a violent and bloody attack that kept Sumner, a Massachusetts senator, out of the Capitol for more than three years. Beyond that, it had lasting consequences on American politics.
"Moderate voices were drowned out completely, extremist views accelerated, became intractable, and, slowly but inexorably, locked both sides on a tragic collision course to Civil War," Puleo said.
Newsletter Signup
Stay up to date on all the latest news from Boston.com