Summary
Thanksgiving director Eli Roth expresses interest in continuing the slasher story in a sequel, with ideas for future films already discussed during filming.
While the original Thanksgiving film is intended to be a standalone production, successful slasher franchises like Halloween and A Nightmare on Elm Street prove that it's possible to expand the story beyond one film.
Although Roth's next film is a Borderlands adaptation, a Thanksgiving sequel could still happen in the future, as the director has already conceived ideas for the continuation of the story. The fate of a second movie depends on the success of the first film.
Thanksgiving director Eli Roth has offered a positive update about the new slasher film getting a sequel in the future. Based on a fake movie trailer made for Robert Rodriguez and Quentin Tarantino's Grindhouse, the movie features a killer in Plymouth, Massachusetts one year after a deadly incident during Black Friday. The murderer's quest for revenge offers up many bloody kills, but it's unclear if this story is supposed to be standalone or the first building block of something bigger.
Speaking with Comicbook.com, Roth expressed interest in continuing Thanksgiving's slasher story in a sequel. The director explained how ideas for a sequel came up during filming, but ultimately its theatrical success will determine if it earns a follow-up. Check out what Roth had to say below:
Well, we didn't really think too much beyond this movie, but as we were shooting, you start joking around going, 'Oh yeah, we could do a movie set there, we could do this, we could do that. The Thanksgivingverse.' I mean, it's completely up to the fans. But we had such a great time making it and the more you think about it, the more ideas you get. And working with this cast, which is a dream cast, the cast of a lifetime, and reuniting with Milan [Chadima] my DP from Hostel and Hostel II and the original [Thanksgiving] trailer. We were like, we don't want to stop. It was one of those shoots. It was so fast, when the shoot ended, we were really sad it was over. We thought, 'Okay, how can we get back to this?' So if the movie does well, I'd love to continue it.
Could Thanksgiving Become A Slasher Franchise?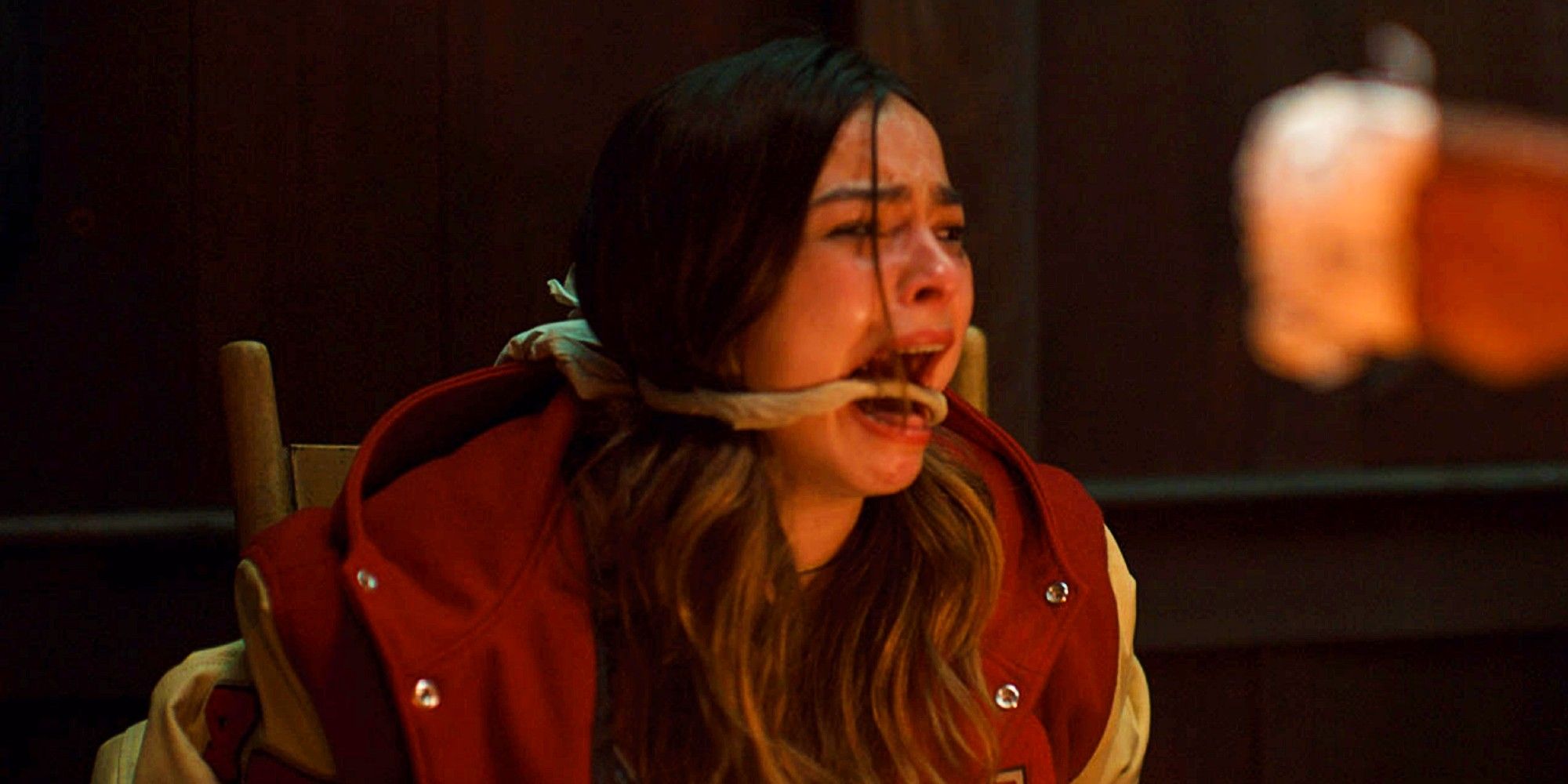 Thanksgiving's origins from Grindhouse underscores how the gory film was originally planned to be a standalone production. Since the slasher villain in the movie is exacting revenge for what happened during Black Friday, the film's plot seems like it couldn't be stretched into multiple films. However, other popular slasher films like Halloween and A Nightmare on Elm Street were also conceived as single movies, meaning Roth's film could still become a franchise.
Since the horror director already has ideas for how to continue the story after the first film, he may already have charted a course for multiple movies. This could include story elements that aren't featured in the original, or creative, holiday-themed kills that didn't make it into the final cut. If enough creativity goes into a sequel, then it's possible the first movie could launch its own holiday-centric horror franchise.
Since Roth's next film is a Borderlands adaptation, it seems a sequel to Thanksgiving may not happen at too near a point in the future. However, extra time to think about how a follow-up could be fleshed out could make it even better than the original. Ultimately, though, the fate of a second movie will depend on the first's box office performance and critical response.
Thanksgiving is now playing in theaters.
Source: Comicbook.com
Release Date:

2023-11-17

Director:

Eli Roth

Cast:

Addison Rae, Patrick Dempsey, Jalen Thomas Brooks, Nell Verlaque, Milo Manheim, Gina Gershon

Rating:

R

Genres:

Horror, Thriller

Writers:

Eli Roth, Jeff Rendell

Studio(s):

Spyglass Media Group, Electromagnetic Productions

Distributor(s):

TriStar Pictures