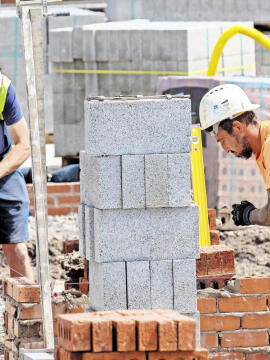 When asked what is the greatest value of any company, managers unanimously answer – people. The fact is that there has been an extreme shortage of qualified professionals on the labor market for a long time, in practically all sectors.
According to employers, some professions on the labor market practically do not even exist anymore. So what possibilities exist in practice to change the situation for the better? And how do they see the labor market for 2024 in terms of shortages?
TREND asked some practitioners about it. We bring their statements.
Miriam Filová, spokeswoman of the Association of Employers' Unions and Associations of the Slovak Republic
The situation in the field of human resources is really critical. It is the result of many years of not addressing the real need for these experts. This unflattering state of affairs affects many professions across all sectors of the national economy. However, the situation in the healthcare sector has been unbearable for a long time.
It is a sad fact that in the field of personnel there is no other solution than the gradual closing of clinics or departments at present and in the future. If there is no one to provide care and if there is a shortage of doctors and nurses throughout Slovakia, then there is simply no one to replace those who are missing. If we want to see a positive change, from a short-term (within 4 to 6 years) point of view, it is necessary to simplify the entry of foreign health workers from other countries. In the long term, it is necessary to implement systemic changes in the field of education.
We welcome the government's commitment in the program statement to remove existing obstacles to the recognition of qualifications and other administrative barriers. Even after several years when we drew attention to this issue, we still lag behind in the speed of employing foreigners, which is negatively affected by unnecessary bureaucracy. Our measures are not sufficient to be able to compete with the V4 countries, where the rules are simpler and faster.
Martin Krajčovič, chairman of the Slovak Alliance of Modern Trade
On the labor market, there is a continuous shortage of labor in the trade sector, despite the fact that even during the crisis, this sector recorded the highest increase in wages. Employees in the service sector, such as trade, cannot be replaced by people from third countries, because communication with the customer is a matter of course, which requires knowledge of the Slovak language.
Subscribe to TREND for the best price starting from €1/week
Full access to premium articles and archive
Premium access to Medialne, TRENDreality and ENJOY websites
Less advertising on TREND.sk
Order a subscription

Already subscribed?

Log in