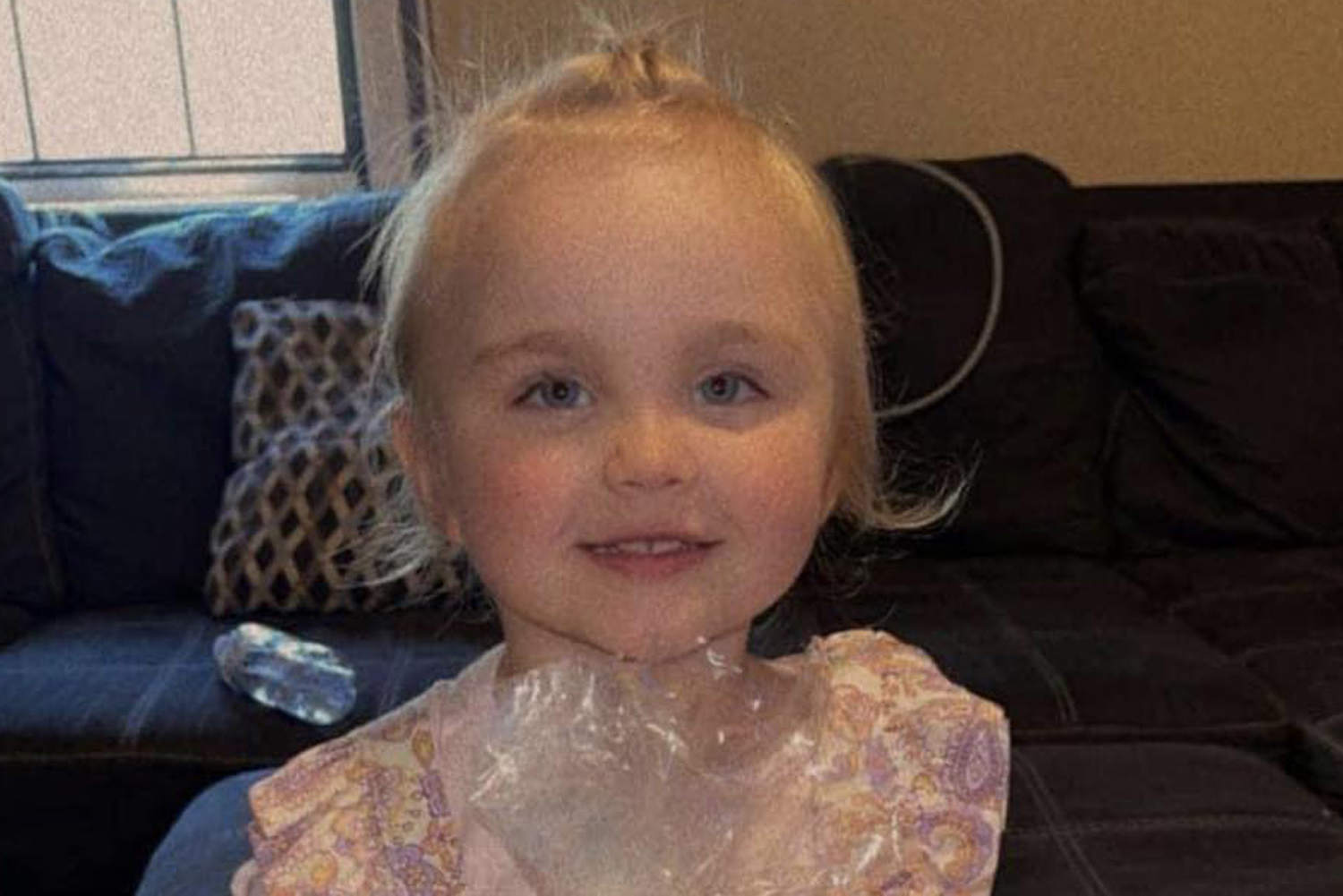 Two people in Kentucky have been arrested in connection with an alleged murder after authorities said they believed they found the body of a 4-year-old girl who was reported missing this week but has not been seen since September.
A body believed to be Chloe Darnel was discovered and sent to the medical examiner's office in Frankfort for an autopsy and positive identification, according to a Friday statement from the Whitley County Sheriff Department's Facebook page.
In addition to murder, Brittany Slaughter, 24, and Adam Hayes, 34, both of Williamsburg, Kentucky, are charged with abuse of a corpse and tampering with physical evidence, according to the sheriff's department. Slaughter had custody of Chloe, the sheriff's department said.
In a verified GoFundMe page for Chloe, her last name is spelled differently than what it was spelled by the sheriff's department.
Chloe "was a bright happy child" who was met with an "unhappy ending," according to the GoFundMe account which was organized by a family member. Slaughter is Chloe's aunt, according to fundraiser.
Relatives and friends of the child became suspicious because they were unable to see or talk to the girl for the past month, the GoFundMe said. Chloe had seven siblings, according to the fundraiser.
In other updates on the investigation, the sheriff's department said on Wednesday they were looking for a red Mitsubishi Lancer that Slaughter was reportedly driving prior to her and Chloe's disappearance. The two were reported missing, according to the sheriff's department, which added: "Initial reports indicate Chloe has not been seen since late September of this year."
On Thursday, the sheriff's department said they found the vehicle they were looking for. That same day, Slaughter was found unharmed, according to the sheriff's department.
No one with the sheriff's department could be immediately reached Saturday for comment.