Celtics
Carter already has command of the flow of the game, and — this is crucial — gives it right back to Brian Scalabrine when Scal gives him a hard time.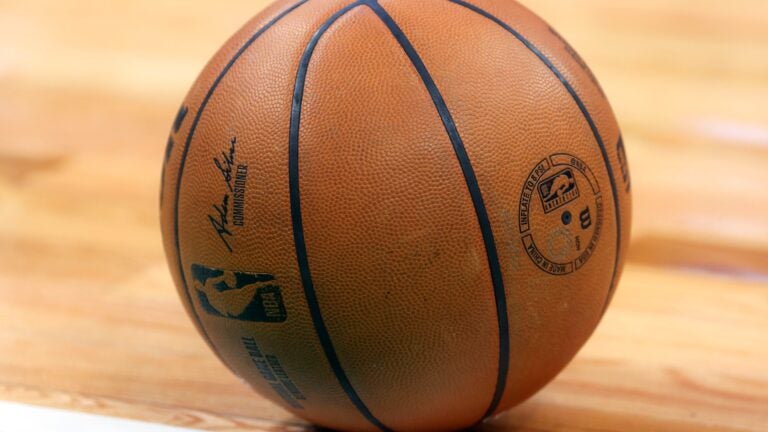 Moving up and down the dial while remembering the good old days when sports radio hosts actually won a ratings book before gloating about their success . . .
· He hasn't reached double figures in games called, but I'm comfortable saying it: The Celtics and NBC Sports Boston have a keeper in new play-by-play voice — and eventual Mike Gorman successor — Drew Carter. Like most young voices, he can get a little pun and catchphrase-heavy ("You can't handle the Jruth!"), but it comes from a place of enthusiasm. He already has command of the flow of the game, and — this is crucial — gives it right back to Brian Scalabrine when Scal gives him a hard time. Radio voice Sean Grande would have been a terrific choice, even the logical one, and he has every right to feel like he got shortchanged. But Carter has been a worthwhile addition, and given his vow to learn from Gorman, he is only going to get better.
· Sports Hub program director Rick Radzik did not respond to a request Friday asking whether Rich Shertenlieb's spot on the Toucher and No-Longer-Rich program might be filled sooner rather than later. But if it's possible, it would be wise to do so. There is no better or more obvious candidate than Rob "Hardy" Poole, the third voice on the midday "Zolak and Bertrand" show, and he does want the morning gig. His production skills and dry sense of humor would be an ideal fit with Toucher, who spent the week reveling in outlasting Shertenlieb while also, in his tongue-in-cheek way, attempting to build suspense about who would succeed him. All drama aside, it ought to be an easy choice.
If Hardy does move to mornings, ideally that would open up a bigger role for Ryan Johnston, a weekend host and sometimes third voice on the morning show. Johnston would be an excellent fit with Marc Bertrand and Scott Zolak in middays. He actually has a humorous rapport with Toucher in the mornings, but Jon Wallach is entrenched as the third voice in the a.m. and is popular with show listeners.
· WEEI morning show host Greg Hill signed a contract extension Thursday, and the timing in part seemed designed to put to rest any notion that Shertenlieb will end up going head to head with Toucher at the rival sports station. Hill's show did make significant headway in the ratings over the summer, and it will be interesting to discover how sustainable it has been in the fall. Those Nielsen Audio numbers will be available Dec. 27.
· Maybe it's because I had my fill of Agitation Radio during the "Dennis and Callahan" reign of arrogance, but I've become more appreciative of shows that talk sports and pop culture with the intent of having listeners laugh along with them rather than at someone. It struck me recently that the midday shows on WEEI ("Gresh & Fauria") and The Sports Hub ("Zolak & Bertrand") do an excellent job of keeping listeners engaged and amused without sending their blood pressure into the danger zone.
· Charissa Thompson's admission on Barstool Sports' "Pardon My Take" podcast that she made up reports in her days working as a sideline reporter is nothing new. She acknowledged it previously in a podcast she co-hosts with Fox Sports sideline reporter Erin Andrews, albeit in a vaguer manner. But for some reason — perhaps the enormous audience reach of "PMT" — the backlash is much stronger this time, and that's good. It's journalistic malpractice to make up information and pass it along as truth, and Thompson knows it.
Thompson, now the studio host for Amazon Prime's NFL broadcasts, also undermines sideline reporters, many of whom spoke out against her and her occasional practice of sharing phony information. Thompson's failure to take the job seriously only adds to the notion that the role of sideline reporter is superfluous — which it certainly is not when news is unfolding, such as during "Thursday Night Football" when Kaylee Hartung kept viewers informed and up to date on Bengals quarterback Joe Burrow's wrist injury.
Lesley Visser, a former Globe sportswriter and a pioneer for female reporters on television, summed it up best in a statement to Aditi Kinkhabwala of CBS Sports: "On behalf of all women who've worked hard to get the job and worked equally hard to do the job — with dignity and respect — I'm astonished that someone could just throw away the truth. The truth is what we have. It's the DNA of a journalist. When I started, the credentials said, 'No Women or Children in the Press Box.' Apparently ground gained is not ground secured."
Sign up for Celtics updates🏀
Get breaking news and analysis delivered to your inbox during basketball season.