Celtics
Smart will have to wait until Feb. 4 to play against the Celtics for the first time.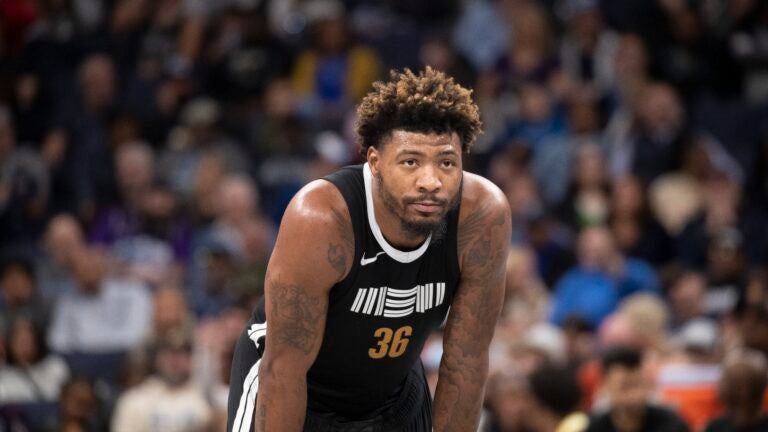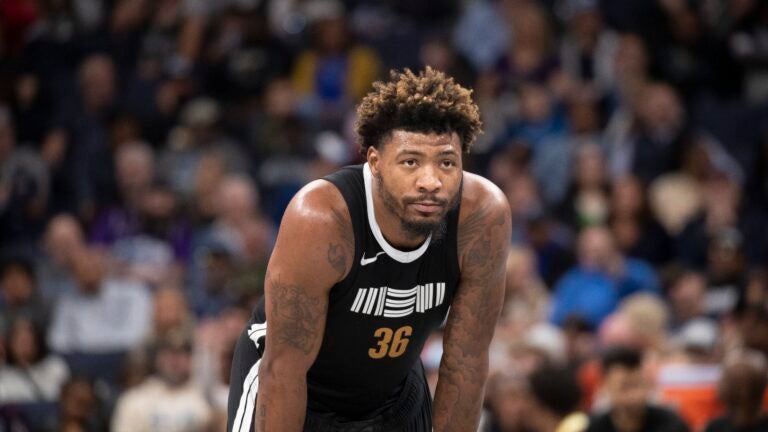 An ugly start to the 2023-24 season for the Memphis Grizzlies just got a little uglier.
The team announced on Friday that former Celtic Marcus Smart will miss the next 3-5 weeks due to a left ankle injury he sustained against the Los Angeles Lakers on Tuesday.
The Grizzlies host Boston this Sunday, which would have been Smart's first appearance against the Celtics since being traded to Memphis in June. That means Smart will not be able to face off versus his ex-team until Feb. 4.
Smart suffered his injury after landing awkwardly on Austin Reaves's foot on Tuesday while playing defense. The 29-year-old was helped up by the training staff after remaining down for some time. Smart was ruled out shortly after heading to the locker room.
The 2-9 Grizzlies need all the help they can get on the court this season. Going without their starting shooting guard and big offseason acquisition in Smart doesn't bode well for their chances at improving.
As of Friday, Memphis ranks near the bottom of the NBA in several categories. They stand at dead-last in team field goal percentage (42.9), 28th in points scored (108 PPG), 25th in 3-point percentage (33.7), 24th in total rebounds per game(42.0), and 20th in defensive rating (113.7). Injuries to players like Luke Kennard and Derrick Rose have not aided the team, either. A slow start to the season for Jaren Jackson has made things difficult for the club, not to mention Ja Morant's 25-game suspension to start the year.
Smart recently talked about how he's been handling the Grizzlies' struggles that have landed them last in the Western Conference with Sportskeeda's Mark Medina.
"It's been hard, especially when you're not used to losing and with this team," Smart said. "Last year, they were the No. 2 seed and were used to winning. There weren't many games that they lost. So it's about understanding that it's okay that you're losing and that you can still have fun and be happy. Things are going to be okay. For this team, it's huge to be able to have fun and play even when things aren't going well. When we have the right mindset, things start to go right."
Meanwhile, Smart's former team couldn't script a better first 11 games to its season. Boston's league-best 47.9 rebounds per game, second-best defensive rating (106.6), and fifth-most points per game (119) have powered the team to a 9-2 start. Jayson Tatum is averaging 28.5 points and 8.8 rebounds per game. Plus, the defensive tandem of Jrue Holiday and Derrick White are averaging 2.1 blocks and 1.6 steals per game.
Many thought Boston would miss Smart's defensive prowess this season and Memphis would improve mightily on that end of the court with his presence. However, the opposite has been true for both teams to kick off 2023-24.
Sign up for Celtics updates🏀
Get breaking news and analysis delivered to your inbox during basketball season.