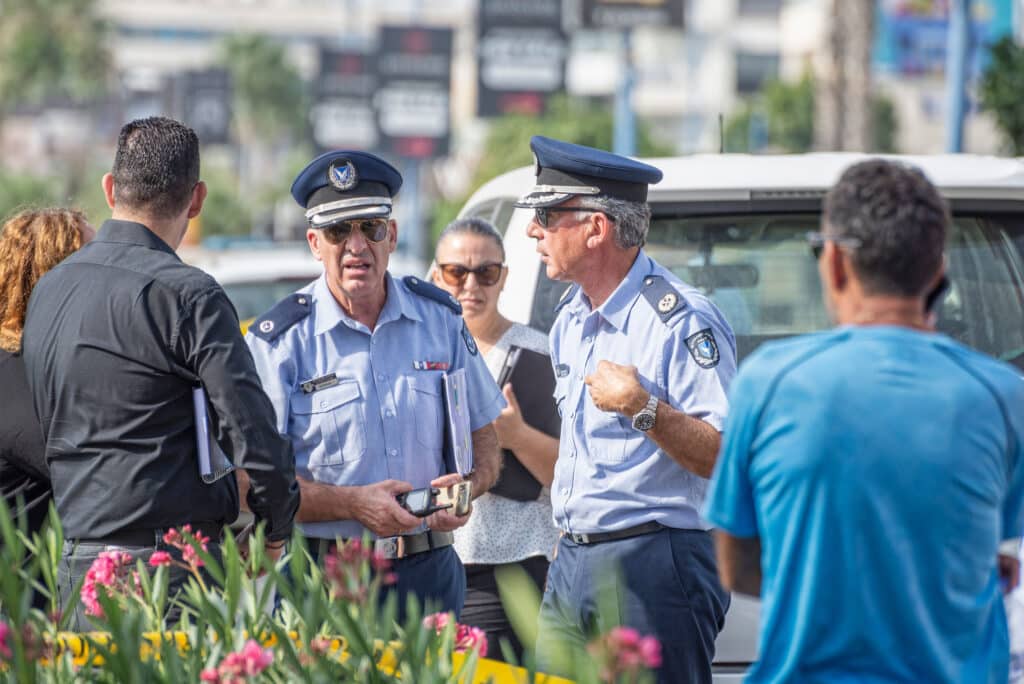 Two suspects involved in the murder of Thanasis Kalogeropoulos were remanded by the Limassol district court for a further five days on Saturday.
Kalogeropoulos was gunned down in broad daylight in Yermasoyia on October 30.
The two suspects, aged 21 and 22, were taken to court under a heavy police presence.
Kalogeropoulos was well-known to authorities and was killed shortly after dropping his daughter off at school on his way to his daily swim.
The investigator told the court that evidence was received against the two suspects from CCTV footage and witnesses that they are involved in Kalogeropoulos' murder.
Among other things, it was reported that cars allegedly used by the perpetrators before and after the execution of Kalogeropoulos, for their transportation and for transporting the motorcycle with which they escaped later, are similar to vehicles owned by the 21-year-old suspect.
Also, CCTV footage placed the two suspects in the house where, according to police, the murder of Kalogeropoulos was planned.
The investigator reported to the court that reliable information has been secured that on October 25, two persons, including the 21-year-old suspect, were following Kalogeropoulos intending to kill him, but their plan fell through.
He also referred to evidence that the police collected about another two suspects, who are in custody for the same case, aged 41 and 44.
The 41-year-old suspect's telecommunications data places him in the same house, the court heard. His DNA has been linked to one of the shell casings found at the scene of the murder.
The house where the murder is believed to have been organised and was the refuge of Kalogeropoulos' murderers before and after the incident is owned by the 44-year-old.
The defence did not object to the further remand of the suspects, but the 21-year-old's lawyer claimed that his client has been targeted by police and media.