Tim McGraw is sharing his family's unique holiday traditions.
During an interview on Audacy's "Katie & Company" in their "Superstar Power Hour," the "Humble and Kind" singer spoke about a fun family tradition his daughters started, which he looks forward to every year.  
"They've created this theme night thing that we do. It's based on TV shows or movies or books sometimes, and they'll pick a theme, and then we'll have a dinner. The food has to fit the theme as well," McGraw explained. 
"We'll put all these characters in a hat, and everybody has to draw a character, and then you have to dress up as that character. But you can only use things that you can find around the house."
TIM MCGRAW SHARES HIS FIRST PHOTO WITH FAITH HILL TO CELEBRATE WEDDING ANNIVERSARY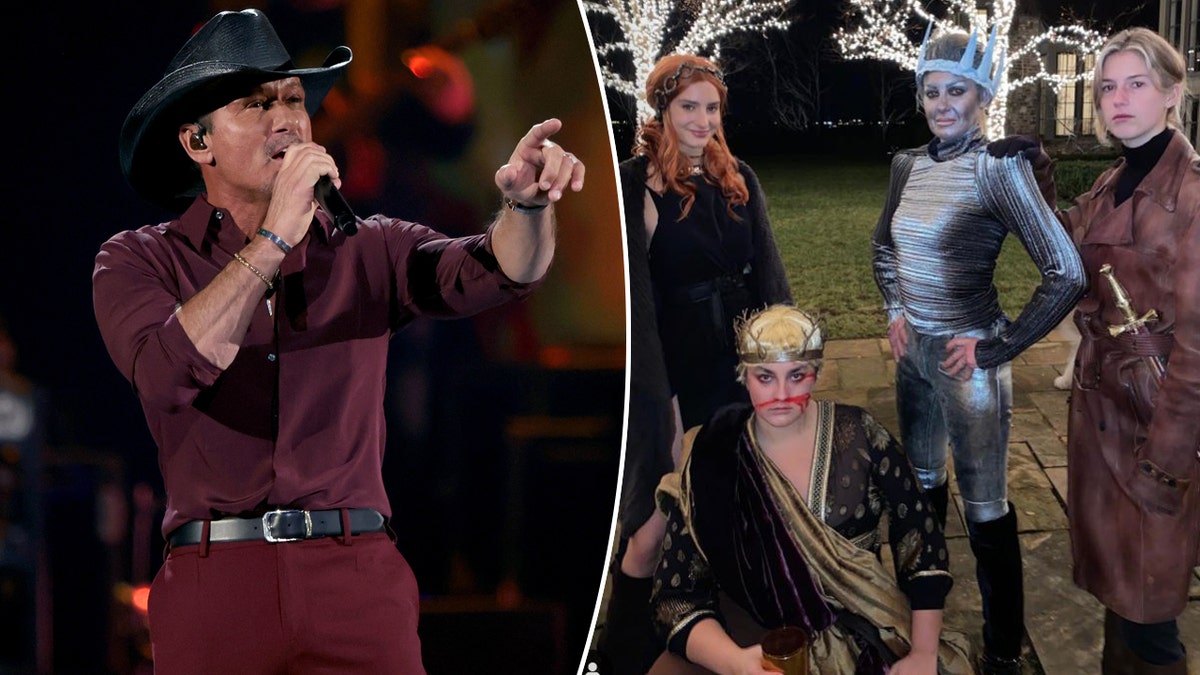 The singer elaborated, saying his daughters invite all their friends to join them for dinner, noting it's fun to watch them run around his house trying to find accessories to match the theme. They've gone through quite a few popular themes.
"We did 'Game of Thrones.' One night, we did 'The Great.' We did Harry Potter," McGraw said. 
Since the family has already tackled many movies and TV shows, McGraw says he is "curious to see what they come up with this year." 
The Grammy Award-winning musician shares three daughters with his wife, Faith Hill — Gracie, Maggie Elizabeth and Audrey Caroline. 
Their youngest daughter, Audrey, plays a special role in one of their other Christmas traditions.
"Dec. 6 is her birthday, so we always decorate our tree on her birthday," McGraw explained. "So, that's one of our traditions." 
He has also found new ways to incorporate some traditions from his childhood into his life as a father.
"I always cook. My mom's Italian, so I grew up on Christmas Eve having pasta for Christmas Eve dinner. I make spagetti and meatballs every New Year's Eve, and we usually have it around noon or 1, so all the family we have that lives in our area all show up," he said on the podcast. 
"We usually have 20 or 30 people … and then we play games after and karaoke. We always have karaoke set up. And then I have to listen to my daughters doing two hours of 'Hamilton.'"
CLICK HERE TO SIGN UP FOR THE ENTERTAINMENT NEWSLETTER
During the interview, he called the holidays a "busy" time because all his daughters are back home. Earlier this year, McGraw shared on Audacy's "Rob + Holly Show" how hard it was for him to help move his daughter Gracie cross country.
"I drove my daughter to LA when she moved out there and drove cross country with her. I took all the seats out of my Cadillac Escalade and loaded it up with all of her stuff," he explained. "When I dropped her off, I mean, I just lost it. … And then I had to drive home all by myself. … I was crying the whole time."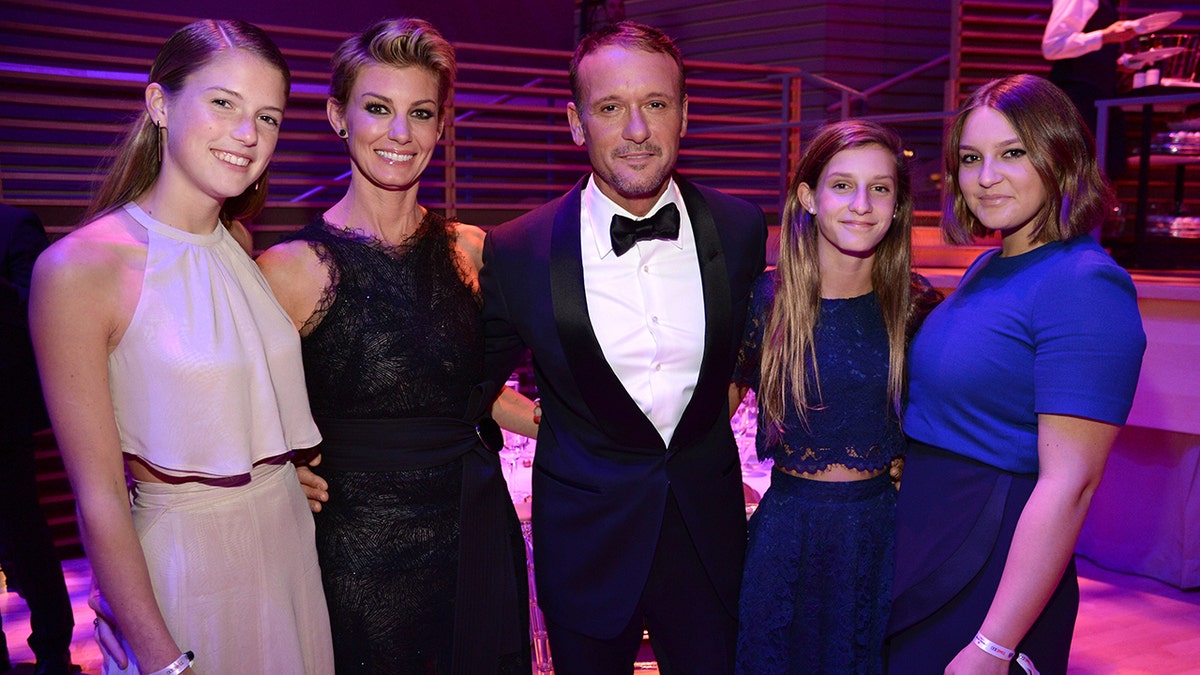 LIKE WHAT YOU'RE READING? CLICK HERE FOR MORE ENTERTAINMENT NEWS
While it was hard for McGraw to let his daughter go, he also told the outlet it led to a song based on the experience for his 17th studio album, "Standing Room Only." It came about when he called his friend, guitarist Bobby Minner, and had "a heart-to-heart about dropping [Gracie] off," which inspired Minner to write the song for him.
Hill and McGraw have kept both their marriage and the lives of their children private for the most part. However, as their daughters get older, they continue to step into the spotlight every so often. 
Gracie had a recurring role on Tyler Perry's series, "If Loving You Is Wrong" from 2018 to 2020 and has received praise for posting videos of herself singing on social media, including one of her covering "I'm Not That Girl" from the hit Broadway musical, "Wicked." She was also featured on her dad's 2015 hit "Here Tonight."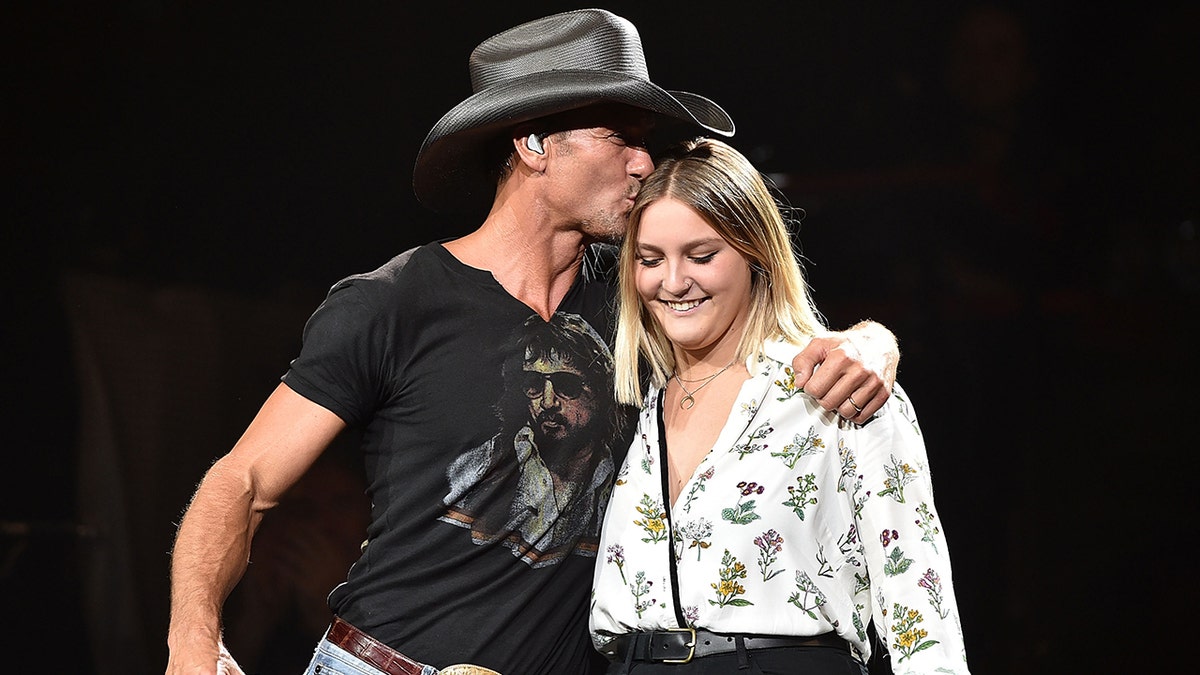 CLICK HERE TO GET THE FOX NEWS APP
"They're the life of the party every time they're around," McGraw told Entertainment Tonight in August about his daughters. "They just inspire us in so many ways. I'd love to do a song with all five of us at some point. I talk about it all the time, and they're like, 'I ain't singing with you, dad.'"