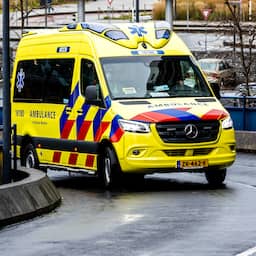 Nov 18, 2023 at 6:13 PM Update: 5 minutes ago
An accident involving seven cars happened on the N242 near Alkmaar around 5 p.m. Police report that six victims were taken to hospital. Two people suffered serious injuries.
It is not clear how the accident could have happened. Emergency services are on site.
The provincial road will remain closed in a northerly direction for the time being, police said. According to journalists present, GRIP 1 has been declared. This means that emergency services must work together due to the scale of the incident.
This message will be supplemented when more information is known.