She saw the aurora borealis, traveled across America, hitchhiked across European countries. Nevertheless, he claims that you don't need a lot of money to explore the world. Kamila Kurpašová is a young Slovak who found a passion in discovering new places, getting to know cultures and making contacts, all without unnecessary expenses.
Traveling became not only her hobby, but also her lifestyle. She went abroad for the first time when she was nineteen years old. She flew to Barcelona with a friend. She later studied at the Faculty of Economics of Matej Bel University in Banská Bystrica. She interrupted her bachelor's degree because of an exam she failed. It was during that period that she had the opportunity to move to Canada for a year.
The beginnings were difficult
Kamila was excited by the idea of ​​life on the other side of the hemisphere. The process of obtaining a working-holiday visa was a bureaucratic challenge for her, which lasted approximately two months. She had to submit many documents – an identity card, an extract from the criminal record, parents' names and health certificates. She continuously fulfilled individual requirements and constantly supplied new documents, while each week brought new tasks and forms. After all, it was all about chance. After meeting the criteria, she was included in the lottery.
At a time when nothing was certain, she started looking for a job. Employers refused her, arguing that she did not have an approved visa. It also had to be proven by an accommodation contract. She started solving the situation on the spot. After arriving in Canada, she experienced rough times. She temporarily stayed with her friend's family in Vancouver.
"I sent a lot of resumes, I also searched in Facebook groups. No one wrote me back," admits Kamila to TREND. She was open to any job opportunity, but she longed for a job at a ski resort. And so it happened. She adapted her accommodation to her new way of life, for which she traveled three quarters of an hour a day, paying approximately 634 euros for it.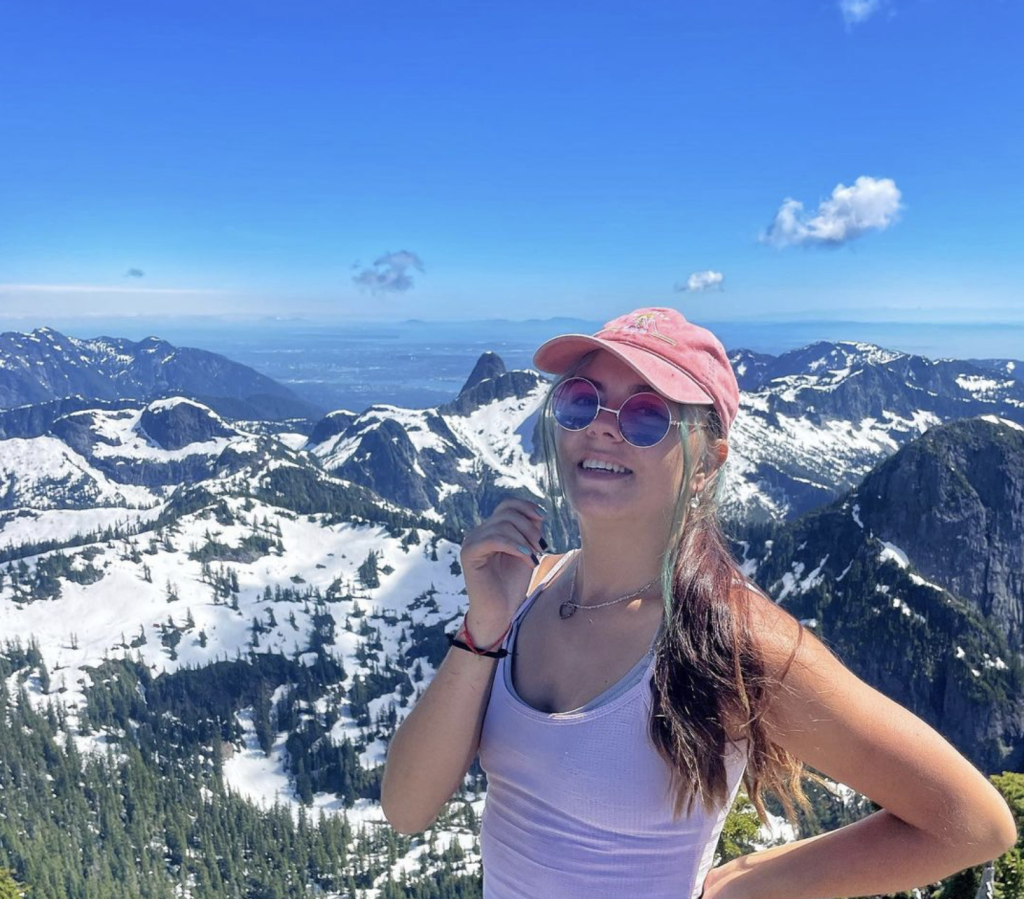 The young Slovak never had a problem with English. But in Vancouver she struggled with a distinct Canadian accent. After the winter season, she moved to another area where she worked as a gardener. She claims that she found her second job much easier – she had experience, references and documents. She also improved her salary, earning 16 euros an hour, while in her previous job she earned only 11 euros.
"I thought I would make a good living in Canada. But I found out that people here are just surviving," explained Kamila about her situation and adds that the prices of the apartments mostly range up to seven hundred euros per person. Although her life does not require so much glamor and glitz, a significant part of the expenses went to food. He claims that food is significantly more expensive compared to Slovakia, almost half as much.
She didn't want to pay for the trip, she hitchhiked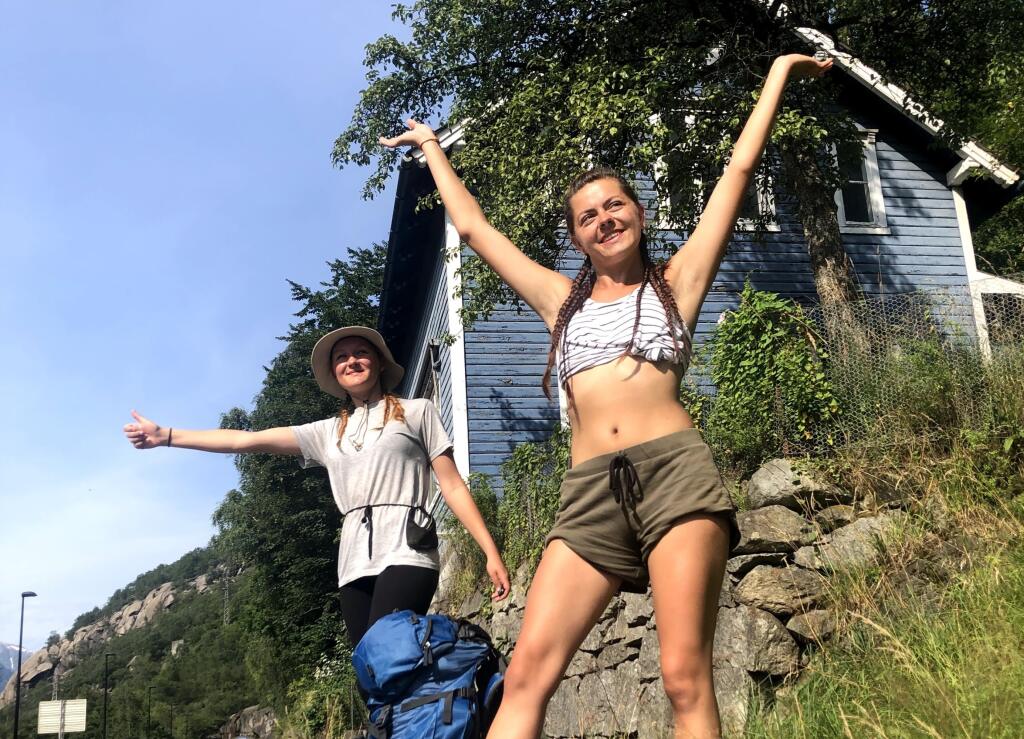 Kamila is not used to planning her trips or looking at sights in advance. He considers himself a child of fortune and prefers spontaneity. She mostly hitchhiked from Greece and Norway back to Slovakia, without much preparation. He does not agree with the opinion that money is needed to travel. She visited more than 30 countries and her savings from summer jobs abroad were enough. "You can always save money, you just have to be modest," he emphasizes. She doesn't mind sleeping in a hostel with ten other people and eating pizza or rolls with butter all week.
She went to Zakynthos, Greece, to visit a friend. They were transported to the mainland by boat and from there they hitchhiked. The journey home took ten days. They had a lot of breaks because they wanted to get to know the culture. If they went directly to Slovakia, he estimates that it would take three to four days.
Kamila already had experience with stopping cars when she traveled around the Nordic countries. Hitchhiking requires patience, so she followed the "everything times two" rule. This means that if the navigation showed them a two-hour route, they actually reached their destination in four hours. The shortest time she hitchhiked was a minute, the longest was three hours
Only in Greece did she meet drivers who were reluctant, grumpy and did not want to communicate in English.
Subscribe to TREND for the best price starting from €1/week
Full access to premium articles and archive
Premium access to Medialne, TRENDreality and ENJOY websites
Less advertising on TREND.sk
Order a subscription

Already subscribed?

Log in