Warning: This article contains spoilers for Best. Christmas. Ever!
Summary
In "Best. Christmas. Ever!", jealousy wreaks havoc on the bonds of friendship as Charlotte investigates Jackie's seemingly perfect life.
The film teaches valuable lessons about forgiveness, gratitude, and not taking things for granted during the holiday season.
Heather Graham, Brandy Norwood, Jason Briggs, and Matt Cedeño deliver memorable performances in this hilarious and poignant comedy.
Christmas trees aren't the only thing green in Netflix's Best. Christmas. Ever!, a festive comedy directed by Mary Lambert whose cast of colorful characters showcases the havoc jealousy can wreak on the bonds of friendship. It begins with Charlotte and her husband Rob receiving their friend Jackie's annual newsletter extolling the triumphs of her family's year, which inevitably makes Jackie feel unaccomplished by comparison. Through a navigation snafu on their way to her sister's, Charlotte's family winds up on Jackie's doorstep just days before Christmas, and after being snowed in, Charlotte uses the opportunity to see if Jackie really leads the blessed she appears to.
As Charlotte leads a clandestine investigation to reveal the truth about Jackie's marriage, her home, and her career, she looks more and more like the green-eyed monster. In the end, both women learn that the true value of the holiday season isn't in having beautiful material possessions to impress other people, but in something that can't be bought, like friendship. While it might not be one of the best Christmas movies of all time, or even one the best Christmas movies on Netflix, Best. Christmas. Ever! is hilarious, poignant, and ultimately filled with good life lessons about forgiveness, being thankful, and not taking things for granted.
Heather Graham As Charlotte Sanders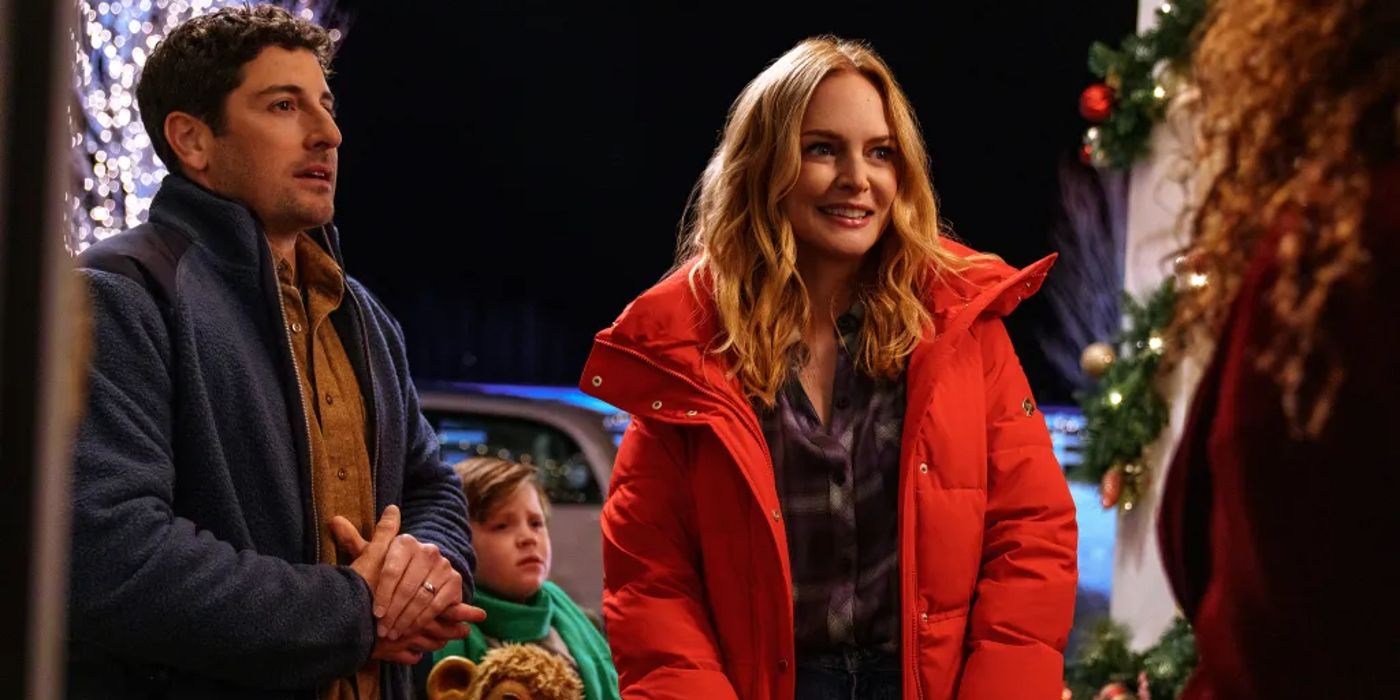 Heather Graham plays Charlotte Sanders, who allows jealousy to overshadow her holiday season and nearly ruins Christmas for her family because of her feelings of inferiority. Heather proves that envy really is the thief of joy, and only after discussing her insecurities with Jackie is she able to understand that even people like Jackie have struggles, too. Graham is known for myriad film and television shows spanning more than three decades, including Twin Peaks, Boogie Nights, Austin Powers: The Spy Who Shagged Me, The Stand, and The Hangover.
Brandy Norwood As Jackie Jennings
Jackie Jennings is played by Brandy Norwood, whose effervescence and positivity conceals the secret pain of the loss of her eldest son. Jackie's character is a good reminder to fans that even the people who seem to have it all figured out are still learning as they go, and sometimes strong friends need a vibe check too. Norwood was known throughout the '90s and '00s as a successful R&B and hip hop singer, and has won numerous awards, including a Grammy and American Music Award for her work, though she's also known for appearing in films like I Know What You Did Last Summer and hit TV shows like Moesha.
Jason Briggs As Rob Sanders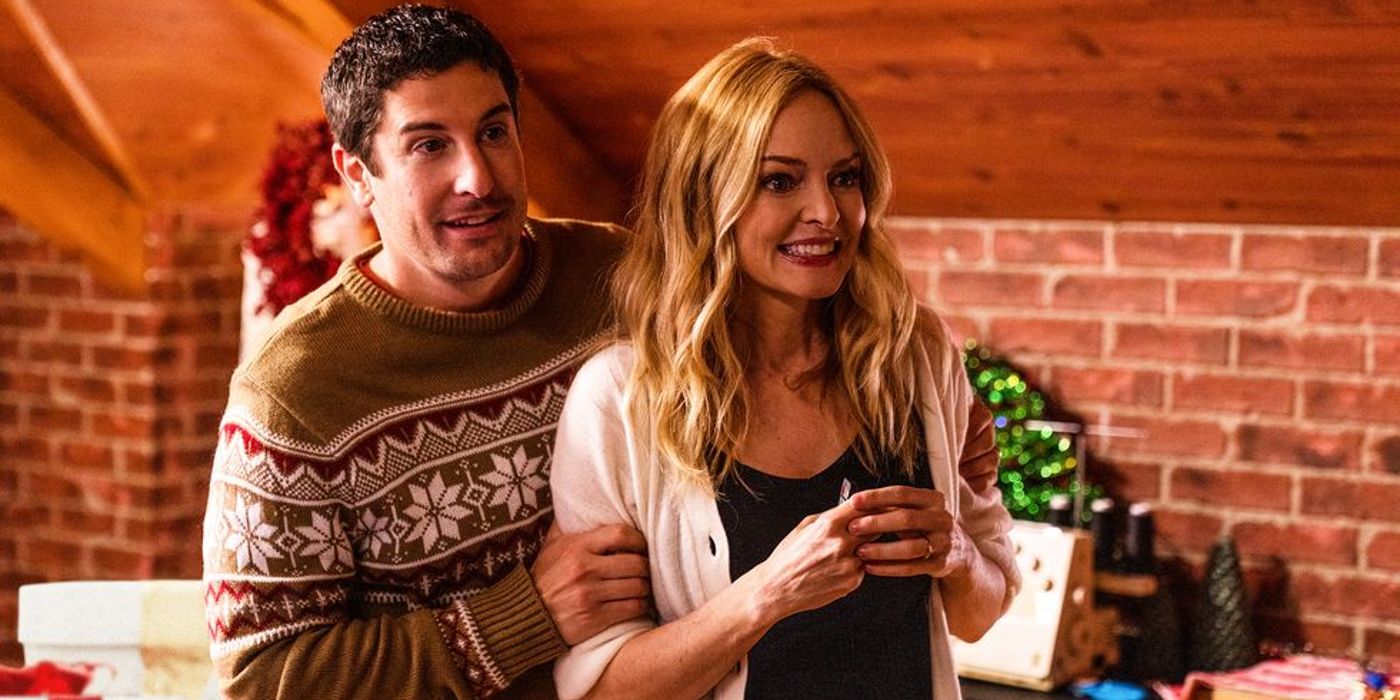 Jason Briggs is Rob Sanders, Charlotte's husband and an encouraging father to their two children. Much more of a dreamer than his wife, who compromised her career as an inventor to become an engineer at a sensible company, Rob hopes to one day be able to renovate houses full time. Briggs is best known for a calvocade of teen comedies including the American Pie series of films, appearing in Orange is the New Black, and voicing Leonardo in 2012's Teenage Mutant Ninja Turtles.
Matt Cedeño As Valentino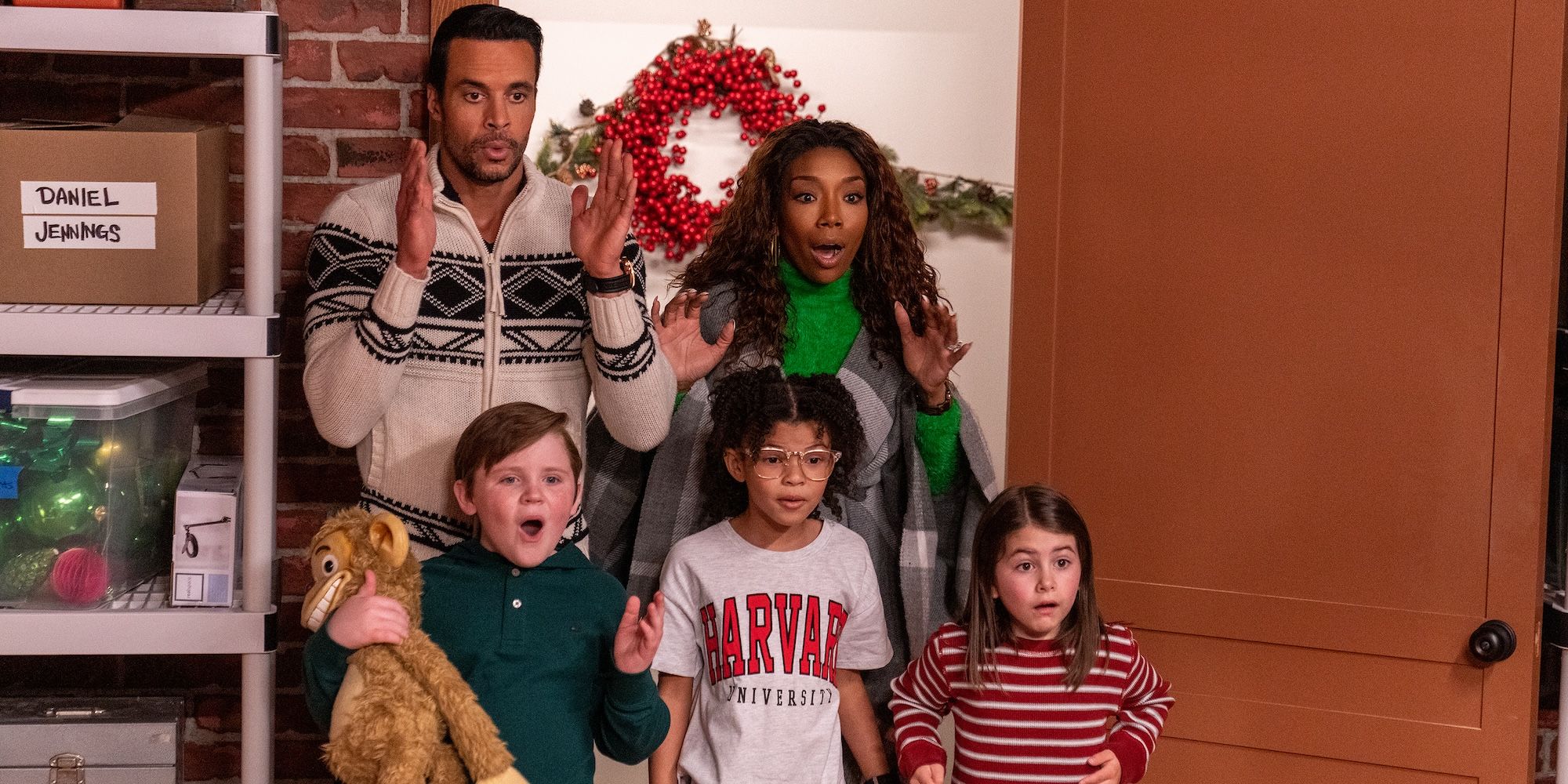 Matt Cedeño is the hunky Valentino, Jackie's fit husband, who either swaggers around the house in gym gear or wears the perfect rugged ensemble to cut down a Christmas tree. He and Jackie are able to retire early after selling their aviation company. After leaving the world of male modeling behind, Cedeño made a name for himself appearing on soap operas like Days of Our Lives (1995 – 2005) and Ruthless. Recently, he's been seen in the horror comedy series Z Nation.
Best Christmas Ever Supporting Cast & Characters
Wyatt Hunt As Grant Sanders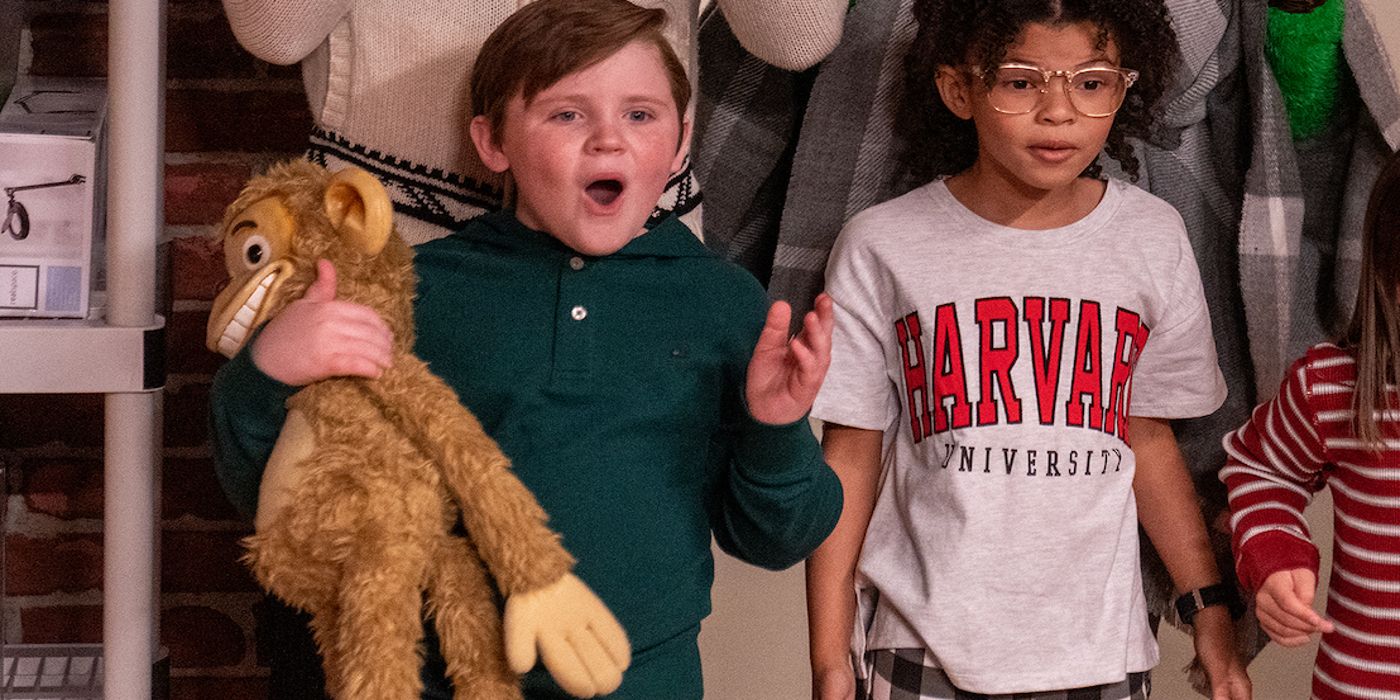 Wyatt Hunt is Grant Sanders, a precocious little boy whose only friend is a monkey. His quest to discover the existence of Santa is one of the more charming aspects of the film's plot. Besides Best. Christmas. Ever!, Hunt has appeared in Christmas Wishes and Mistletoe Kisses, the dramatic series Dopesick, and The First Lady.
Abby Villasmil As Dora Sanders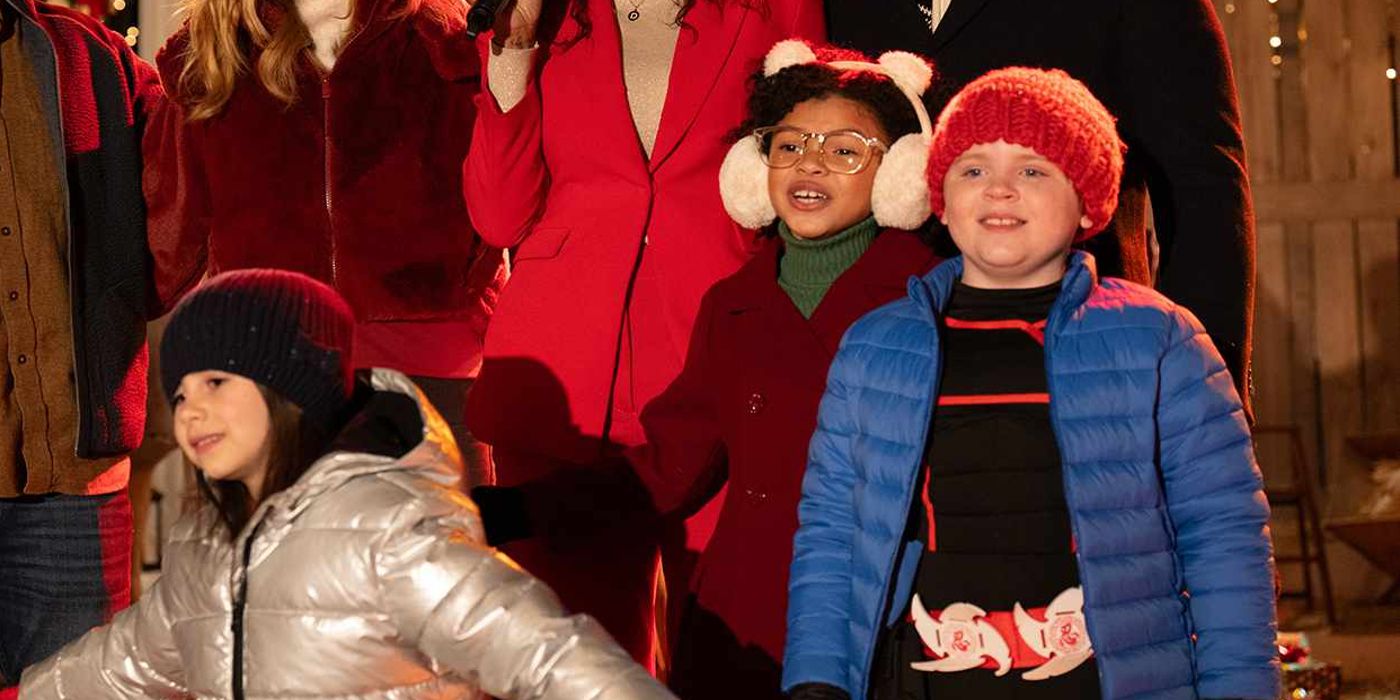 Abby Villasmil plays Dora Sanders, whose obsession with Marvel comic books worries her parents. Fortunately, her big imagination, which contrasts with Beatrix's practical mind, is something her parents learn to appreciate. Abby Villasmil's credits so far also include The Graduates, which will be released this year.
Madison Skye Validum As Beatrix Jennings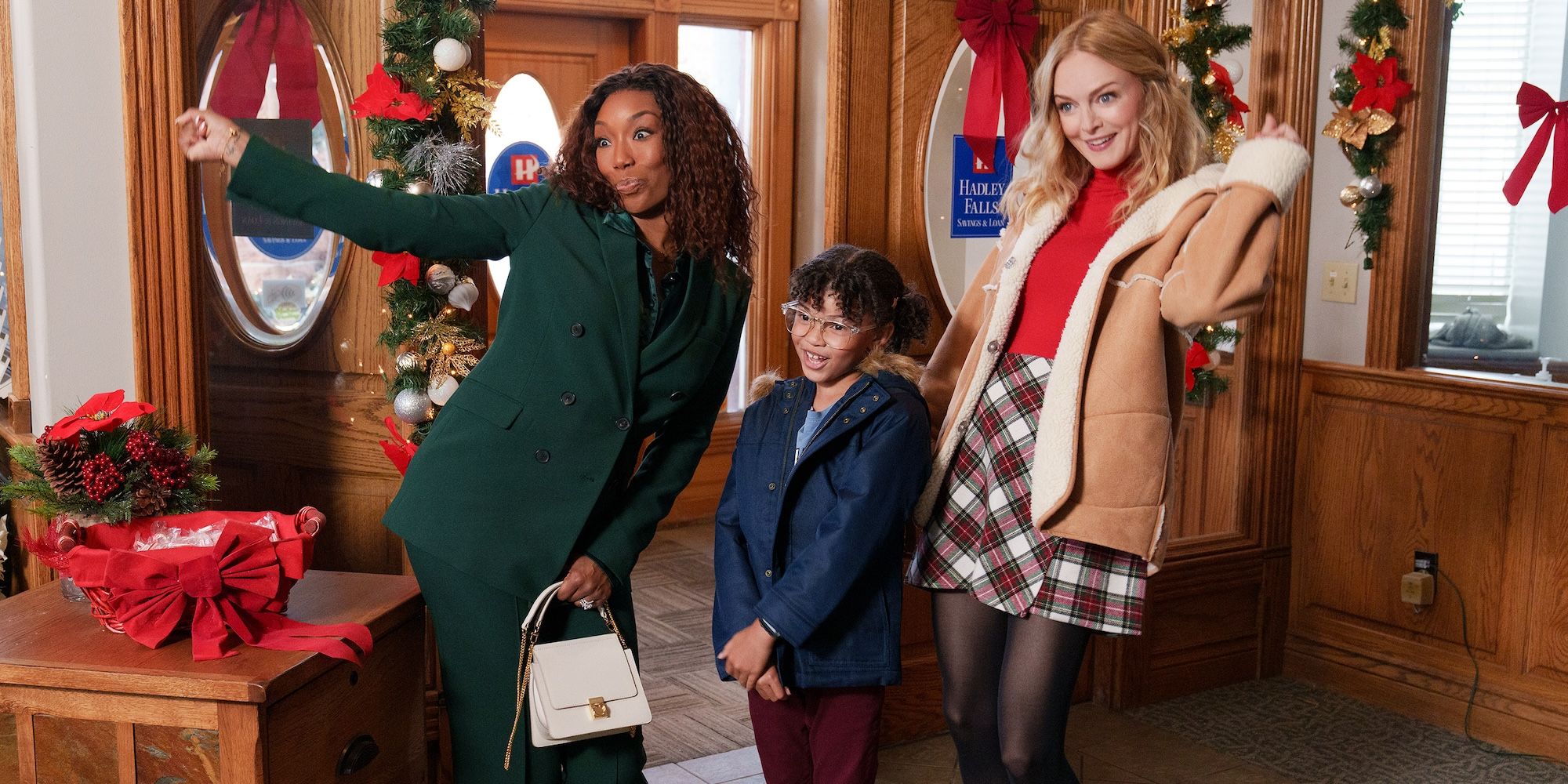 Madison Skye Validum plays Beatrix Jennings, Jackie's prodigy daughter. In her newsletter, Jackie explains that Beatrix got into Harvard at just ten, and not only does she acts like she knows everything, she's determined to convince Grant and Dora that Santa isn't real. A relative newcomer to acting, Validum appeared in Ivy + Bean last year, and other than Best. Christmas. Ever! will also appear in Dashing Through the Snow as part of 2023's holiday season.