Some superfans were not thrilled with Tesla's new product, and they're letting her feel it on social media. "Tesla CyberBeer is total garbage. Not only is the cap RUSTY, but the beer is also disgusting," complained one customer on the X social network, according to Business Insider.
Waste of money?
In October, Tesla began selling a limited edition set of beers containing two bottles of CyberBeer and two bottles of CyberStein for $150. According to information on the company's website, CyberBeer is a light lager with two different types of hops and notes of herbs, spices, tea and citrus. The dark CyberSteins, on the other hand, are designed so that their bottles imitate the shape of the Cybertruck, the long-awaited electric pickup truck that could go into production this year.
Influencer and proud owner of a Tesla Model 3, Jeremy Judkins, was also not impressed by the beer. "Why does Tesla CyberBeer look like something that will give me alcohol poisoning?" he asked followers on the social network X. When he opened the package, one of the bottles with the drink was rusty. Judkins didn't mind that much, since he assumes most people don't buy beer to drink it. "I expect that at $150 most people will buy this set just for their collection and have no intention of opening it," he said.
Why does the Tesla CyberBeer feel like something I'm gonna get alcohol poisoning from. pic.twitter.com/7FgRrmGtJm

— Jeremy Judkins (@jeremyjudkins_) November 15, 2023
Tesla did not respond to a request for comment, so it's unclear how many sets it sold. But they are already sold out on the website.
Perfume and tequila
It is common for new products from Tesla to sell out within days of their launch. The wave of criticism that the beer has received from the car's fans is new for the car company. For example, the company sold GigaBier beer back in April, which was praised by most customers on social networks. They not only liked the look of the bottle inspired by CyberTruck, but also had no problem with the taste of the beer.
In 2020, Tesla also launched a branded tequila in a lightning-shaped bottle for $250, which sold out within hours. Even all 30,000 units of Elon Musk's Burnt Hair perfume were sold out within a few days.
Customers who bought CyberBeer apparently expected the same quality. "Tesla always creates unique products. No other automaker sells what Tesla does," Judkins concluded.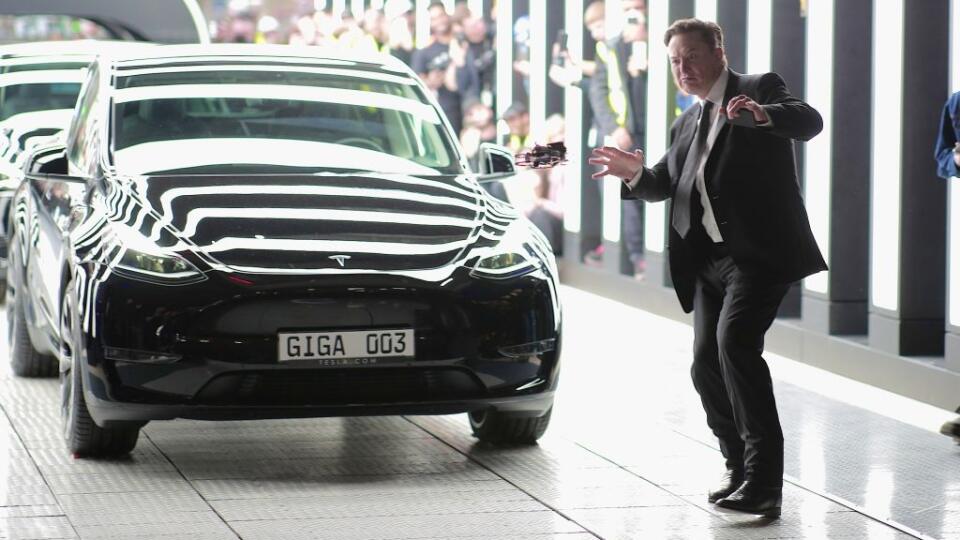 Don't overlook

Elon Musk: We dug our own grave with Cybertruck. Tens of billions evaporated from Tesla